Cheltenham Lass Inducted To Hall Of Fame

Greyhound Racing Victoria (GRV) tonight launched its Victorian Greyhound Racing Hall of Fame at Sandown Greyhound Racing Club.
Cheltenham Lass has tonight been announced as one of the inaugural 36 inductees in to the Victorian Greyhound Racing Hall Of Fame.
Hall Of Fame Inductee : Chelltenham Lass (Racing Greyhound)
In late 1960, Lal Scurrah bought a Dasher's Bow-Dinah Jet female pup, later named Fairbairn Queen.

And in December 1963, Fairbairn Queen was bred with the immortal Black Top. In fact, she was the second brood matron Black Top served.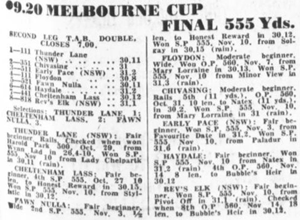 These events were instrumental in the Scurrah name being associated with a champion sprinter during the 1960s.
Under the expert training of Paul Hogan, Cheltenham Lass ensured her name would be preserved for posterity.
Cheltenham Lass won the 1966 Melbourne Cup and finished second in the 1965 Melbourne Cup. And she also finished runner-up in the 1966 and 1967 Australian Cups.
"She was an absolute champion, a dream greyhound," Scurrah said.
"When Fawn Nulla ran her down in the 1967 Australian Cup, she was suffering from cataracts. It was the only time she was run down in a race and we immediately retired her."
Hogan's daughter, Sandra Reed of Drouin, says Lal Scurrah and her father had a great partnership.
"There was never any conflict… Lal was a true gentleman," Sandra said.
"He left everything to dad, and would take his advice on what sires to use.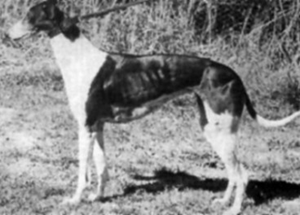 "Lal was so easy going, and he 'took it on the chin' when the kennel was having a bad trot."
Sandra says Cheltenham Lass was a "wonderful" greyhound.
"She had a satin coat and epitomised health. It was like she'd had a bath in conditioner…
She had something special about her.
"However, she was very docile and relaxed. She didn't have much personality."
Sandra recalls Cheltenham Lass winning the 1966 Melbourne Cup…
"We were in the 'old stand' at Sandown Park when she won the cup. The place was packed and I thought the whole stand was going to collapse, such was the crowd's excitement as she crossed the line.
"We took the Melbourne Cup back to the Scurrahs residence and drank champagne out of it."
Notable Acheivements
Winner 1965 Group 1 Laurels
Winner 1966 Group 1 Melbourne Cup
Runner-up 1965 Group 1 Melbourne Cup
Runner-up 1966 Group 1 Australian Cup
Runner-up 1967 Group 1 Australian Cup
The 36 Victorian Greyhound Racing Hall of Fame inductees are in three broad categories:
The Pioneers (8) – recognised by the selection committee as having shaped Greyhound Racing's early days.
The People (15) – includes trainers, breeders, owners, administrators and other prominent personalities.
The Greyhounds (13) – includes achievements on the racetrack and at stud.
The 36 inductees are as follows:
PIONEERS [8]
Noel Banks – Administrator
Byamee – Coursing Greyhound
Silvester Doyle – Administrator
Chris Flint – Administrator
Ray Herbert – Trainer
Roy Maidment – Administrator
John 'Jack' McKenna – Administrator
George Schofield – Administrator

GREYHOUNDS [13]

Bold Trease – Racing Greyhound
Brett Lee – Racing Greyhound
Chariot Supreme – Breeding Greyhound
Cheltenham Lass – Racing Greyhound
China Trip – Racing Greyhound
Head Honcho – Breeding Greyhound
Highly Blessed – Racing Greyhound
Kantarn Bale – Racing Greyhound
Lizrene – Racing Greyhound
Odearo – Racing Greyhound
Rookie Rebel – Racing Greyhound
Temlee – Breeding Greyhound
Wee Sal – Breeding Greyhound

PEOPLE [15]

Graeme Bate – Trainer
Fred Booth – Studmaster
Ned Bryant – Trainer
Ken Carr – Administrator
William 'Bill' Conroy – Administrator
Rod Deakin – Breeder
Jim Gannon – Veterinarian
Henry Harrison – Administrator
Dave Hodgson – Canine Chiropractor
Paul Hogan – Breeder/Trainer
Stan Lake – Administrator
Harold Matthews – Administrator
Ron Nestor – Administrator
Bill Pearson – Media
Margaret Thomas – Administrator
All future Victorian Hall of Fame inductees will be announced at the annual Victorian Greyhound Industry Awards, with a maximum of four inductees in any given year.