Eric Sykes successfully appeals live baiting charge in court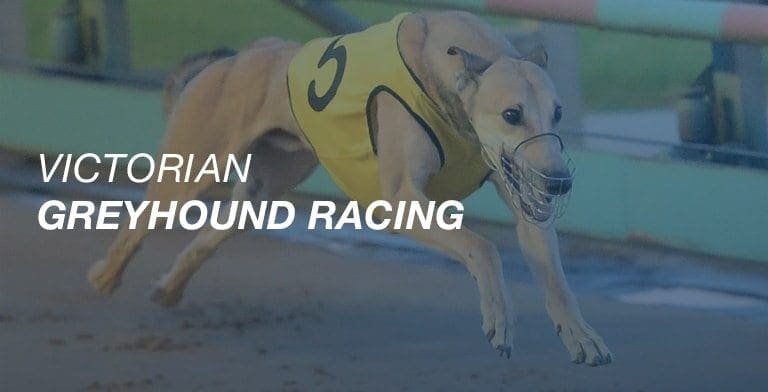 A HOBBY greyhound trainer in Victoria has successfully appealed a disqualification from racing in an animal cruelty case brought by the RSPCA.
Eric Sykes, who trained his dogs at Tooradin, southeast of Melbourne, was disqualified from training greyhounds for five years under the Prevention of Cruelty to Animals Act in relation to a live-baiting incident in 2014.
Surveillance cameras installed at the track showed his dog repeatedly attacking a rabbit during a training session.
A Victorian County Court judge on Thursday overturned a magistrate's decision to disqualify Sykes from racing on the basis that he was already being dealt with by the Racing Appeals and Disciplinary Board, and punishment under two different pieces of legislation was "overkill".
"He's been told he can't race greyhounds for five years and the tribunal says the same thing and that's the organisation specifically set up to do that," Judge Liz Gaynor said.
"It's a double-up."
Prosecutor Tim Hoare tried to convince the judge to uphold the disqualification, arguing Sykes had committed a serious offence.
But Sykes' lawyer Damien Sheales argued the rabbit was "unharmed" and the dog had simply "mouthed" it.
Mr Sheales said the RSPCA had wanted to get Sykes on a charge of "terrorising or tormenting" the animal, but had settled for the lesser charge of "worrying" the animal.
"This is not a serious form of cruelty … so let's get some perspective," he said.
Mr Hoare did not accept the rabbit was unharmed, saying video footage showed it trying to run away multiple times, and kicking and curling its body into a ball.
The result of Ms Gaynor's decision does not change Sykes' current circumstances in real terms because he remains under a racing ban imposed by the racing tribunal in June 2015.
However, he also plans to fight that decision with an appeal at VCAT to be heard next month.
Robert Smith, who also trained greyhounds at Tooradin, also had his disqualification overturned on Thursday, with Judge Gaynor citing the same concern about "doubling up" with the racing tribunal.
The 75-year-old's animal cruelty charge is more serious than Sykes', with footage showing his dog mauling two rabbits to death.
Judge Gaynor said Smith's involvement in live baiting was "very unimpressive".
"It's a great shame that gentlemen in this industry for so long have become hardened to the suffering of an animal," she said.
Others present at the Tooradin track when Sykes and Smith were caught have also since been charged by the RADB for animal cruelty offences.
More Greyhounds News