Whiskey Riot holds off Neo Cleo to lead Sandown Speed Star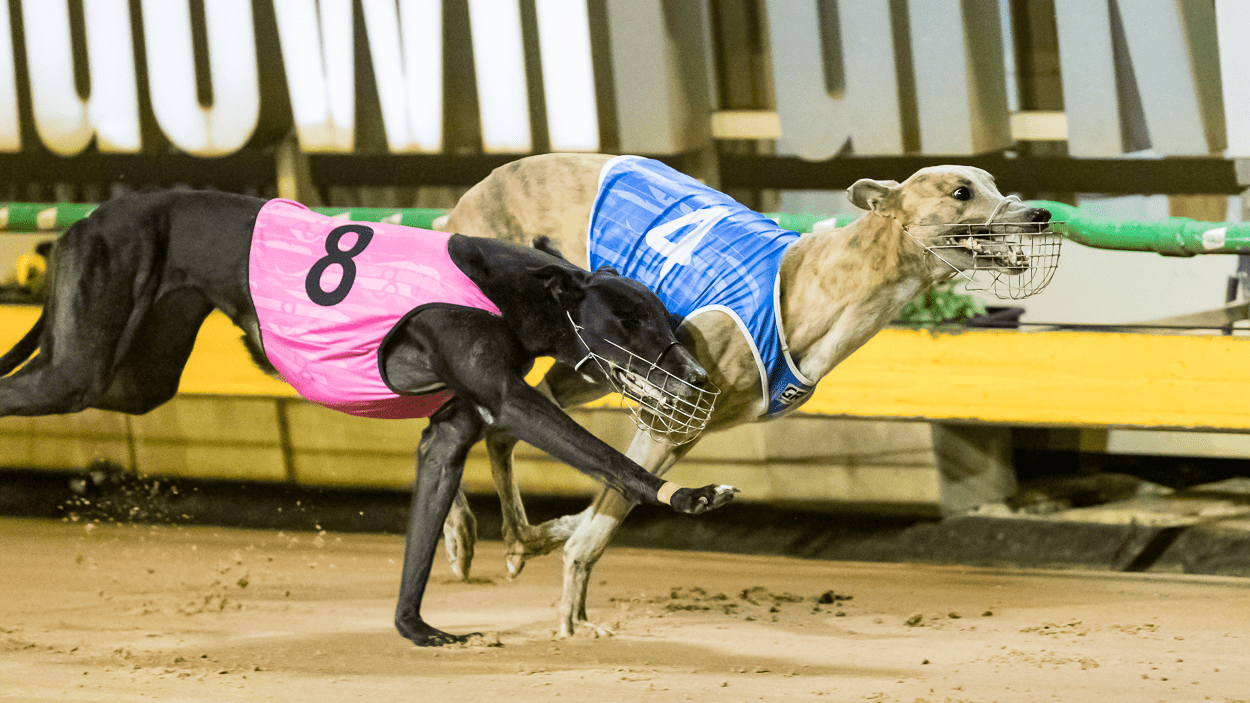 Whiskey Riot catapulted to the top of the Speed Star leader board with thrilling 29.255 victory over dual group 1 winner Neo Cleo at Sandown Park tonight.
The pair stepped cleanly to hit the first mark together before rounding the turn clear of their rivals. Whiskey Riot held the rails position down the back straight with Neo Cleo taking the sit behind and made her move as they hit the second split a flying 18.65.
Neo Cleo had closed the gap to a length as the pair swung for home but Whiskey Riot proved too good, scoring by a neck and all but assure himself a berth in the $190,000 Speed Star series in September.
Whiskey Riot burst onto the racing scene winning eight of his first nine starts with six of those coming in the fastest time of the night.
"We've been waiting for him to do something like this for a little bit," said trainer Anthony Azzopardi
"He's really matured into a really nice dog. His trial times have been off the chart, and it was a great run in the Maturity (where he ran second to boom sprinter Sennachie). He's always been pretty sensible, but he's just starting to know what racing's all about now. He's really good in the kennels now and a great traveller, he's putting it all together and that makes all the difference."
As impressive as the time was, Azzopardi was particularly pleased about the manner of the win and the options it now opens up for him.
"It was a massive achievement, she was right on his hammer all of the way and I thought she might get us because she's very strong but I think his sections held her at bay. He's done it at both ends so we're very proud of the dog to hold off a champion bitch like Neo Cleo.
"He's finding form at the right time. The Speed Star is definitely on the agenda, then I have to think about what I'm going to do for the Million Dollar Chase. You only get one chance at it so we'll see how it all pans out."
Whiskey Riot has now won 13 of his 25 starts and $114,750 in prize money.
Similar Greyhound Racing News