Will greyhound fans support Mark Latham after vile tweet?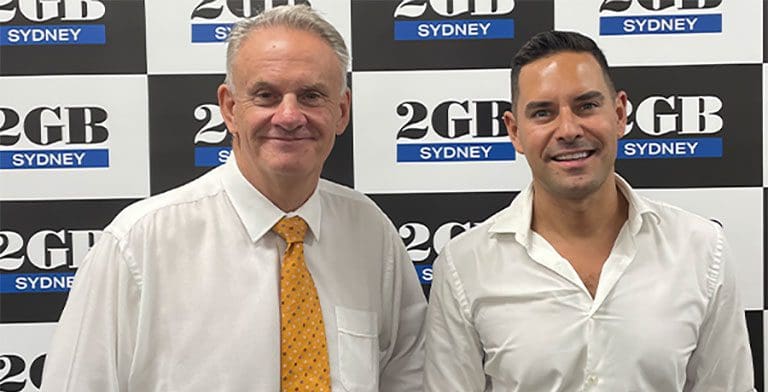 OPINION
As Andrew Bolt mentioned on his nightly Sky News show – One Nation NSW leader Mark Latham has common-sense policies, but he can also at times hit the self-destruct button.
It is well known that Latham has many fans within the greyhound racing community because of the way he fought for the sport after the devastating Mike Baird greyhound ban in 2015.
But some of those supporters right across Australia would be feeling let down by Latham's vile tweet back yesterday at Alex Greenwich, Independent MP for Sydney.
What was surprising about that tweet was the fact Latham and Greenwich sat down and had a civil and thought-provoking debate about their policies before the NSW election just this month.
With both speaking on Ben Fordham's 2GB radio show on March 1, the host asked Latham how he gets along with Greenwich.
"Well, everyone loves Alex, except for his policies," Latham said, to which all three in the studio shared a laugh.
Greenwich also said "we're friendly colleagues in the parliament, but obviously we have some pretty intense policy debates".
The two also happily posed for a photo together. Indeed, it all seemed pretty friendly.
This furore began when Greenwich called Latham a "disgusting and dangerous" person on Thursday morning.
Maybe Latham was taken aback at those remarks coming out of the blue, but his response was stunning and – along with everyone offended by it – it has also let down the greyhound racing community.
Maybe Latham – who regularly cops a torrent of online abuse – had a bad morning and cracked.
This publication interviewed Latham this month and he was very generous with his time.
In the 15-minute chat, Latham promised greyhound racing fans he would always fight for them under the One Nation NSW banner in the face of relentless activism against the sport.
He has long made his feelings known against independent regulator GWIC, saying at times there is too much overreach in the racing code, and that the taxpayer-funded body should be abolished with all integrity matters to be conducted under Greyhound Racing NSW.
Latham is proud of the stance he's taken defending the greyhound industry against those who want to see it shut down, and I have no hesitation in saying I admire the work he's done here.
And let's not forget the other recent vile attacks we've seen from our elected representatives in recent times, including those from Independent Senator Lidia Thorpe, or Labor's Murray Watt, who reduced Victorian Liberal Senator Sarah Henderson to tears last week.
But I just hope for Latham's sake, the greyhound community, the many families he's connected with and those who he has offended that he doesn't snap impulsively at anyone else like he did on Thursday.
Because – also as Bolt said – he is a clever man with a lot to offer, as many in the greyhound industry will attest to.
And I don't want to see these "battlers who just want a bit of hope in life" – as Latham accurately calls them – let down.
Similar Greyhound Racing News