Wow She's Fast lives up to her name in G1 Maturity Classic Final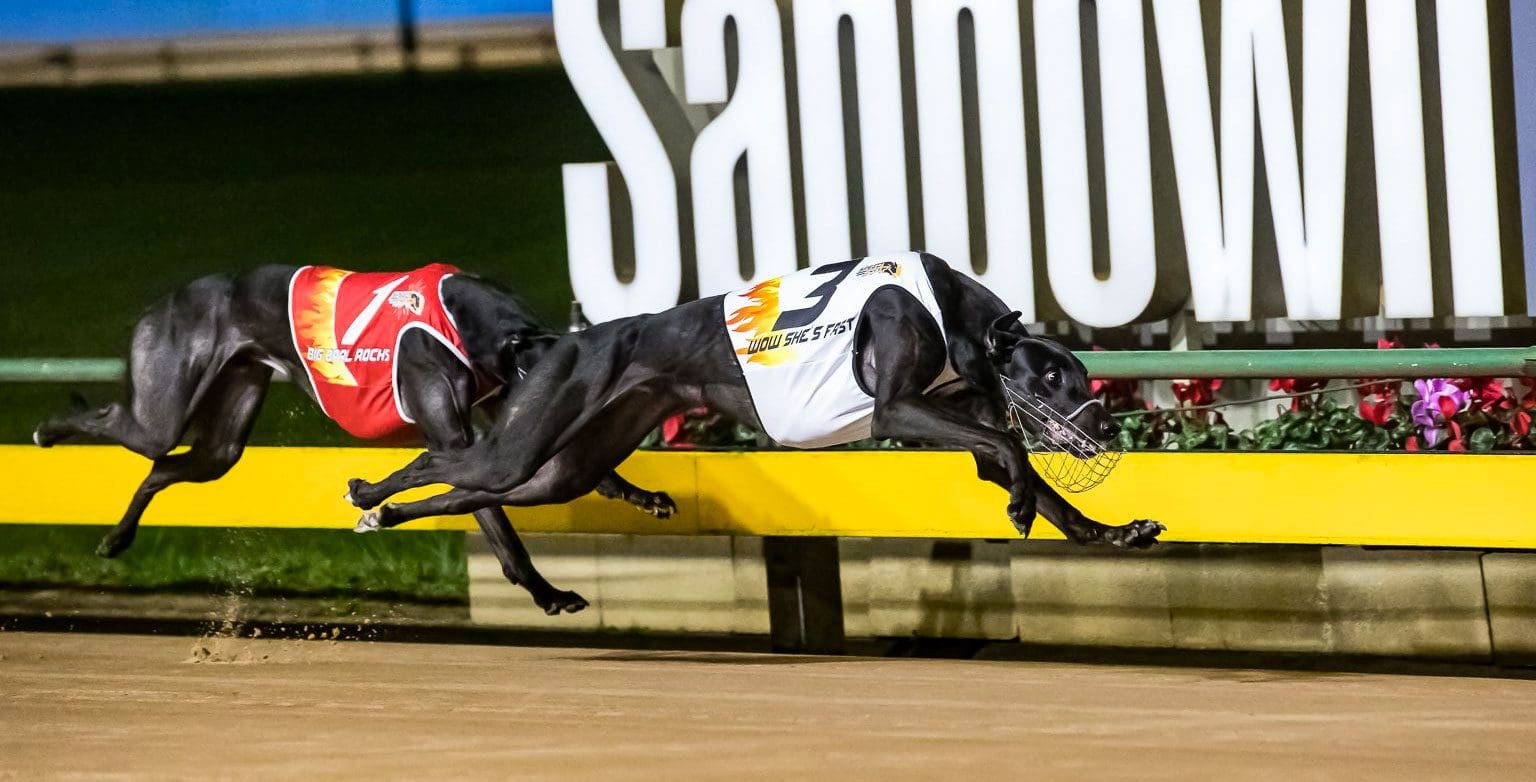 She's the poster girl of Victorian sprinting, and on a rain-affected Meadows surface on Saturday night, Wow She's Fast claimed another feature race when victorious in a brilliant all-the-way display in the Group 1 Maturity Classic Final.
Jumping from the inside alley, punters gave no other greyhound in the race a chance, as the Jackie Greenough-trained chaser was sent out a skinny odds-on favourite. The daughter of My Bro Fabio and Fair Of Face didn't disappoint as she stepped beautifully to lead throughout in 29.87 over the 525m. She fought off a late challenge by Dusty Bourbski, who was brilliant in defeat for Andrea Dailly with Kelsey Bale also gallant in third.
It was the 32kg chaser's fifth-straight win and her 14th overall from just 19 starts. Her prizemoney total now sits at a staggering $1,168,370.
Jackie Greenough's husband, Kel, spoke glowingly post-race of her outstanding performance and praised her career to date.
"A wet night, rainy night makes it a bit tougher, but she got the job done, which is the main thing," Greenough told The Meadows' social media channels post-race.
"She's been great from the start; we've all enjoyed her progress and it's pretty exciting to see a dog with ability like she has and we just hope she keeps doing it.
"I don't really worry too much these days, we come and enjoy the night and hope it all works out.
"There's some nice races to go, so hopefully we can knock over one or two."
While many pondered the reasoning behind her name prior to her debut back in September last year at Sandown, it only took her 29.09 seconds to stamp her authority as the next big thing in greyhound racing. Since then, she has notched up victories in the G1 Sapphire Crown, G3 Launching Pad, G3 Bill Collins Speed Star and won the inaugural running of The Phoenix in December last year.
With a second instalment of the Million Dollar Chase series due to commence shortly, along with the second running of The Phoenix at The Meadows, Wow She's Fast is on track to become our sport's first $2,000,000 dog.