Wylie has a dual shot at Group 1 Winter Cup riches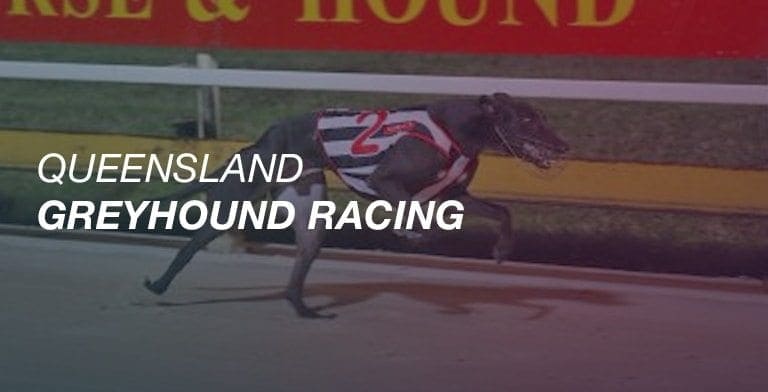 TOOKA Turn will be out to extend his stellar run of form when he heads to Albion Park this Thursday night to contest a heat for the Group 1 Winter Cup (520m).
Trained be Lee Wylie, Tooka Turn has won four of his past five starts, the only defeat being on June 15 when he ran a narrow second in the Listed Flying Amy Classic behind the talented Shoes To Fill.
What makes his recent form even more incredible is that his past five appearances were all within a 17-day period from June 5 to June 22 after Wylie made an error when planning the racing campaign for his talented chaser.
"He had a lot of runs in a short space of time, which wasn't intentional. The heats of the Flying Amy came around and I wasn't even thinking about them so I had entered him for a fifth grade heat the Monday prior, which he won," Wylie told Australian Racing Greyhound.
"So he raced on the Monday, then he won his heat of the Flying Amy on the Thursday. After that he had to back up in the final of the fifth grade series the following Monday, which he won, and then he ran second in the final of the Flying Amy.
"It was a little bit tough on him because he gets a bit excited. It certainly wasn't the greatest preparation, but god he handled it well."
After the final of the Flying Amy, Tooka Turn was given a full week off to recharge his batteries, returning to Albion Park last Thursday where he led all the way to score in 29.98.
His recent purple patch has taken his overall record to seven wins and seven minor placings from 22 starts, with his career earnings now in excess of $30,000.
"He is going enormous – he is improving nicely," Wylie said.
"He has always shown the ability, but its taken a while for him to put it together on the track. He had a few injury problems early on in his career which held him back but we always knew he had something there.
"He has hit his straps and now he is going good."

This week the son of Superman and Petite Rumble will face another hard test, with his Winter Cup heat featuring some top class greyhounds such as Nangar Rock (box two), Jackson Benz (box four) and Group 1 Sapphire Crown winner Maja Mahi Mahi (box seven).
Tooka Turn will exit a less than ideal box eight, but Wylie says he is good enough to scrape through to the final with some luck.
"Box eight is a worry because he is a mad railer, but he did win his heat of the Flying Amy off box eight at 50/1.
"It's a tough race but anything can happen – I am just hoping for a little bit of luck coming out of the boxes.
"If he made the final and could draw and inside box he would a chance – but the hardest part is making the final so I'm just focusing on this Thursday."
Wylie will also have his grand old stager Youi lining up in a heat of the Winter Cup, with the four-year-old veteran facing a tough task from box three against Flying Amy winner Shoes To Fill (box two) and Melbourne Cup champion Ando's Mac (box four).
The black dog is also racing in a rich vein of form, having finished in the top three at his past eight starts including four victories.
"He would be a champion if he was a good beginner – but he gives them away too much of a start," Wylie said.
"As far as reliability he is as honest as they come and he is very strong. He is always a chance if anything goes wrong out in front – if he is within a couple of lengths of them he can certainly run them down."
A winner of 21 of his 83 starts, Wylie says his old veteran holds a special place in his heart and is the sentimental favourite of his pair heading into Thursday.
"I have a soft spot for Youi – he is almost human.
"[Tooka Turn] has youth on his side and I think he'll go on to win some nice races whereas Youi is on the tail-end of his career but he is my sentimental favourite."
Similar Greyhound Racing News