Greyhound Racing Tips For Friday 10th July 2009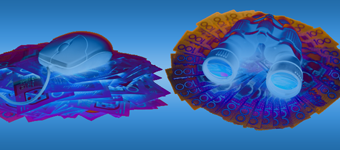 Welcome to Australian Racing Greyhound's free Greyhound Racing Tips for Friday 3rd July 2009 with Tips tonight from Geelong (Victoria), Richmond (New South Wales) and selected races from Mandurah (West Australia).
Hopefully we'll see some good greyhound racing action tonight with Greyhound Racing coming from Geelong (Victoria), Richmond (New South Wales) and selected races from Mandurah (West Australia), lets just recap betting advice for those tracks.
Geelong is considered to be a safe punting track especially over the 457m distance. The 347m starts are usually plagued by interference and terrible betting races, box 1 is an advantage and box 3 has a good record of this trip. The few 600m races run can produce good results but the short run to 1st corner has caused more than one betting plunge to go astray and does give an advantage to the box 1 runner. Over the 457m boxes 1 and 8 both share favouritism with the next most preferred draw box 7.

Richmond has always been a hot bed of greyhound betting activity, both good and bad; and it has always paid to follow educated money in most races at Richmond. The track has undergone some changes in recent years but the 535m races are genrally safe betting events as most dogs will get their chance in the run. Richmond races over the 313m and 400m distances and these should be avoided as betting options. If you must bet, boxes 1 and 2 over the 313m and box 1 over the 400m journey are massive advantages. The inside 3 boxes are only slightly favoured in the 535m races and again the inside 3 boxes are slightly favoured over the longer 717m distance. Over the 618 box 1 can be an advantage with box 2 next best.
Mandurah can be a punters graveyard, the 492m distance, 647m distance and the 302m distances are corner starts and even the 405m start is only a short run before the corner. Good beginners are decidedly advantaged as are the red boxes over all 3 shorter distances. In the 302m races box 1 is a huge advantage and the same box features as prominently over the 405m, although the inside 4 boxes all perform well. Over the 492 distance box 1 is again a big advantage as is box 2. Over the 647m there is a very slight preference to the squeeze boxes, 3,4,5 and 6 but it is marginal.
Geelong Greyhounds – Race 4 – Box 7 – Regal Blaze
The Darren McDonald trained Regal Blaze returned to form with a good 29.76 Sandown win last start and looks an absolute graded certainty in this 600m event tonight. Drawn against an extremely even and low middle distance field Regal Blaze looks to have a good 5 lengths on the rest of the field and with more early pace than most should lead easily. Just worry bout the price.
Geelong Greyhounds – Race 6 – Box 7 – Katja
Former more than handy sprinter Katja won't lack anything on the score of fitness, lining up for her 4th start in 9 days. Last start's 2nd placing at Sandown running 30.23 was more than encouraging and showed us the early pace that won her quite a few races early in her career. Started from box 6 there on Wednesday and from box 7 tonight shouldn't be hampered by the box. Very good at best and hopefully Wednesday's Sandown run signalled a return to that form.
Geelong Greyhounds – Race 8 – Box 7 – Gardam Prince
Gardam Prince vs Rumble Supreme, Darren McDonald vs Darren McDonald. The fact he did not scratch Rumble Supreme tends to make me think he's pretty confident Rumble Supreme won;t get in Gardam Prince's way early, and that being the case Gardam Prince leads and wins, simple as that. He's now won 15 of 20 and is unbeaten at Geelong and from box 7.
Geelong Greyhounds – Race 11 – Box 3 – Tad Rusty
Tipping a Chris Johannsen and Darren McDonald (who incidentally live next door to each other) dual double at Geelong tonight with inconsistent Tad Rusty likely to get the best of it from box 3 in race 11. Tad Rusty has won 12 of 46 with 15 placings and has looked like a fairly high class greyhound in some of those wins.Hasn't won since April when he ran 29.93 at Sandown and hasn;t done a lot lately being thereabouts in all his past runs. Should get all the breaks here tonight and this is not a tough race. Down in grade and should show up.
Richmond Greyhounds – Race 1 – Box 4 – Fancy Ace
Richmond Greyhounds – Race 3 – Box 8 – Loki Izmir
Look out for a big go on Loki Izmir here at Richmond tonight. The veteran of just 2 career starts, we noticed him at his maiden win bolting in at Nowra in 30.56, but failed at Canberra at his next start. Has been put away since and is first up here for 4 months in a kennel that might be inclined to set one up for a plunge. Has so far been slowly away at both starts but has shown a huge finish so Richmond suits him ideally. Stand back and watch the betting, I'm tipping a vast improvement over his last start Canberra 6th.
Don't Miss The Late Mail With Our Twitter Tips
Sometimes things can happen after we publish out Tips which change the way we view a race. Now by using Twitter you can take advantage our of our expert form analysis minute by minute as events happen. Follow us on Twitter and you'll be able to receive all our Late Mail direct to your phone or email, so you'll never miss that next winner, no matter where you are. Follow @GreyhoundRacing on Twitter now and start winning more.
Free $50 Bet At Sportsbet
Take advantage of our Free $50 Bet with Sportsbet. Just open a new account at Sportsbet from any of our links and you can be betting and winning for free on us. Use Sportsbet Bonus Code 27110 when signing up for a Free $50 Bet.
Free $100 Bet At Iasbet
Sign up at Iasbet and use the Iasbet Promo Code ARG100 and you can get a Free $100 Bet on us. Just open a new Iasbet account from any of our links, use the Iasbet Bonus Code ARG100 when registering, deposit $50 and have a $50 bet, and your account will be credited with a Free $100 Bet with in 24 hours.
Don't Like Our Tips? Lay Them At Betfair
If you think our selections can't win, you can make money by betting against us and laying the selection at Betfair. Follow any of our Betfair links to open a Befair account now and get a Free$50 Bet to put our greyhound Tips to the ultimate test.
Australian Racing Greyhound Dog House (NTBBA – Never To Be Backed Again)
Me Boss (New South Wales)
Bikini Beach (Queensland)
Autumn Honey Bee (New South Wales)
Teaman Titch (Victoria)
Sculpted (South Australia)
Miss Opie (Victoria)
Birthday Boy (Victoria)
Australian Racing Greyhound Kennel
Uno Express (Victoria)
Monique's Doll (New South Wales)
Similar Greyhound Racing News