Greyhound Racing Tips for Friday 1st May 2009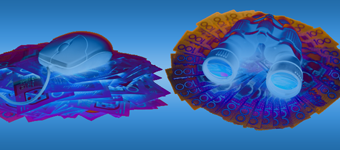 Welcome to Australian Racing Greyhound's free Greyhound Racing Tips for Friday 1st May 2009 with Tips tonight from Geelong (Victoria), Richmond (New South Wales) and selected races from Mandurah (West Australia).
Good night's tipping last night with a nice profit and we even found another 3 winners through our twitter tips that go out as late mail as we assess the betting and moves on each race.
With tonights Greyhound Racing coming from Geelong (Victoria), Richmond (New South Wales) and selected races from Mandurah (West Australia), lets just recap betting advice for those tracks.

Geelong is considered to be a safe punting track especially over the 457m distance. The 347m starts are usually plagued by interference and terrible betting races, box 1 is an advantage and box 3 has a godd record of this trip.
The few 600m races run can produce good results but the short run to 1st corner has caused more than one betting plunge to go astray and does give an advantage to the box 1 runner. Over the 457m boxes 1 and 8 both share favouritism with the next most preferred draw box 7.
Richmond has always been a hot bed of greyhound betting activity, both good and bad; and it has always paid to follow educated money in most races at Richmond. The track has undergone some changes in recent years but the 535m races are genrally safe betting events as most dogs will get their chance in the run. Richmond races over the 313m and 400m distances and these should be avoided as betting options. If you must bet, boxes 1 and 2 over the 313m and box 1 over the 400m journey are massive advantages. The inside 3 boxes are only slightly favoured in the 535m races and again the inside 3 boxes are slightly favoured over the longer 717m distance. Over the 618 box 1 can be an advantage with box 2 next best.
Mandurah can be a punters graveyard, the 492m distance, 647m distance and the 302m distances are corner starts and even the 405m start is only a short run before the corner. Good beginners are decidedly advantaged as are the red boxes over all 3 shorter distances. In the 302m races box 1 is a huge advantage and the same box features as prominently over the 405m, although the inside 4 boxes all perform well. Over the 492 distance box 1 is again a big advantage as is box 2. Over the 647m there is a very slight preference to the squeeze boxes, 3,4,5 and 6 but it is marginal.
Due To Unforeseen Circumstance & Some Very Difficult Fields To Find Value There Will Be No Tips Tonight Formally
We will monitor the races later in the night and send all out tips via Twitter tonight. So if you are not yet following us there, make the effort and you'll be able to receive all our Late Mail direct to your phone or email. You'll never miss that next winner, no matter where you are by following @GreyhoundRacing on Twitter> Make the move now and start winning more.