Greyhound Racing Tips For Saturday 25th July 2009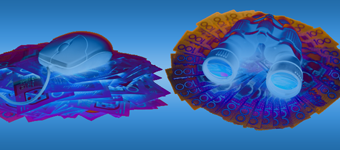 Welcome to Australian Racing Greyhound's free Greyhound Racing Tips for Saturday 25th July 2009 with Tips tonight from The Meadows (Victoria), Wentworth Park (New South Wales), and Cannington (West Australia).
Tonight's racing is featured with the final of the Group 2 AWM Distance Championship at The Meadows and an eciting final of the Group 2 Young Star Classic at Wentwoirth Park. As usual we'll preview both the feature race plus the best of the other greyhound racing on offer.
So with that in mind and with Greyhound Racing coming at us from The Meadows (Victoria), Wentworth Park (New South Wales), and Cannington (West Australia), let's recap out betting advice for tonight's tracks.

The Meadows races over the 525m, 600m and less frequently the 725m distances and the track definitely favours railers; it is almost impossible to make ground once you get wide on the track at The Meadows. The inside 3 boxes are favoured over the 525m, and the inside 4 boxes over the 600m. The outside boxes are a decided disadvantage over the both the shorter distances.
Wentworth Park went from being a very fair track to a leader biased track with the addition of "transition turns" to the corners in the mid 90's. Leaders have been advantaged ever since that track modification and consequently red box draws are small advantage over both the 520m and 720m distances now.
Cannington is one of the better two tracks which does tend to give greyhounds off the speed a chance to run on. Both the 530m, and 642m distances favour the inside boxes and the 1 box has a slight advantage over the 715m distance.
The Meadows Greyhounds – Race 1 – Box 1 – Oliver Allen
Oliver Allen is no world beater but he is a box 1 specialist having drawn the box only twice in his short career for 2 wins at Ballarat and Geelong in fair time. This isn't a hard race and has led through at both wins. This race is fill of inexperienced runners and forward showing early will almost surely steal this.
The Meadows Greyhounds – Race 3 – Box 8 – Stretch Hummer
Stretch Hummer won very well for us last start at Geelong at good odds and having drawn another wide box, there's no reason he won't add the his imposing career record of 8 wins from 19 starts with 2 placings. Has started here twice for zero result but should be bouyed by his good last start win and feature agian tonight.
The Meadows Greyhounds – Race 5 – Box 3 – Tad Rusty
Why not back up on our last start $18 plus winner Tad Rusty who is not only starting his third race in succession from box 3 but is aiming for 3 wins from his last 3 starts. Tad Rusty doesn't have a abd record here, having started 5 times for 2 wins and a second with a PB of 30.27. That time is probably not indicative of his true ability and a good beginner, her can run much quicker than that when able to lead.
Group 2 AWM Distance Championship Final – The Meadows Greyhounds – Race 8 – Box 3 – Amity Bale
Won't go down as one of the greatest Group 2 fields ever established none of the top stayers in the country involved and that fact makes Amity Bale the standout. The only greyhound capable of running quicker than 42.80 in this field is unbeaten at The Meadows over this distance and has only ever been unpleced once in 11 starts from box. Absolute standout who can put in the odd "iffy" run. Kind of race you'd be happy to watch rather than punt in, but forced to choose you have to take Amity Bale.
Wentworth Park Greyhounds – Race 1 – Box 2 – Smart Betsy
Super talented Smart Betsy stands out in the small distance field at Wenty. She's a multiple group winner over the sprints and has started twice here over the 720 for 2 wins with a PB of 42.57. Trekked to The Meadows last start the AWM Distance Championship heats last week but was never in the hunt. Can atone quickly here has started 5 times from box 2 for 4 wins and a placing.
Wentworth Park Greyhounds – Race 6 – Box 8 – Mutt Lange
Mutt Lange has continued to capture the imagination of the crowds as he drops out in his races early and absolutely flys late. Last start he was still last with less than 150m to run and still managed to sprout wings and record a resounding 30.33 win. That win represented his 3 from 5 starts here at Wenty and his 4th from his last 5 starts. Took a while to work the whole racing caper out but has found his rhythm now and from box 8 again look for the flying Red Brindle flash with the pink rug storming over them in the last 25 metres.
Wentworth Park Greyhounds – Race 7 – Box 1 – Your My Lady
Your My Lady was everyone's favourite bitch last start after racing truly from box 1 and scoring a hollow 30.37 win on a slowish track here. Beat a handy field then having drawn the same box again this week, there's no reason she can't repeat the effort. Has started here 6 times now for 2 wins and 3 placings and has won 3 and placed 4 from 8 starts from box 1, but might just be going quite a bit better now.
Group 2 Young Star Classic Final – Wentworth Park Greyhounds – Race 8 – Box 3 – Hooky Booky
Mark Bell won this race in 2000 with his champion racer and stud dog Go Wild Teddy and Hooky Booky starts in tonight's final from box 3 for him. Started from box 7 last week and on a slowish track, smoked the field early running 5.35 and maintaining the speed to run 30.11. Fastest heat winner last week was Thanks To You who only run .01 second quicker and has to contend with moving from box 1 to box 5. Hooky Booky definitely gets the chance to lead again and add to his imposing career record of 5 wins from 7 starts, finshed second in one other run and fell at the other. Hooky Booky is by Closing Argument ~ Miss Blue Blood and might just be capbale of winning more than this one group race.
Don't Miss The Late Mail With Our Twitter Tips
Sometimes things can happen after we publish out Tips which change the way we view a race. Now by using Twitter you can take advantage our of our expert form analysis minute by minute as events happen. Follow us on Twitter and you'll be able to receive all our Late Mail direct to your phone or email, so you'll never miss that next winner, no matter where you are. Follow @GreyhoundRacing on Twitter now and start winning more.
Free $50 Bet At Sportsbet
Take advantage of our Free $50 Bet with Sportsbet. Just open a new account at Sportsbet from any of our links and you can be betting and winning for free on us. Use Sportsbet Bonus Code 27110 when signing up for a Free $50 Bet.
Free $100 Bet At Iasbet
Sign up at Iasbet and use the Iasbet Promo Code ARG100 and you can get a Free $100 Bet on us. Just open a new Iasbet account from any of our links, use the Iasbet Bonus Code ARG100 when registering, deposit $50 and have a $50 bet, and your account will be credited with a Free $100 Bet with in 24 hours.
Don't Like Our Tips? Lay Them At Betfair
If you think our selections can't win, you can make money by betting against us and laying the selection at Betfair. Follow any of our Betfair links to open a Befair account now and get a Free$50 Bet to put our greyhound Tips to the ultimate test.
Australian Racing Greyhound Dog House (NTBBA – Never To Be Backed Again)
Me Boss (New South Wales)
Bikini Beach (Queensland)
Autumn Honey Bee (New South Wales)
Teaman Titch (Victoria)
Sculpted (South Australia)
Miss Opie (Victoria)
Birthday Boy (Victoria)
Australian Racing Greyhound Kennel
Uno Express (Victoria)
Monique's Doll (New South Wales)
More greyhound news