Advertise with Australian Racing Greyhound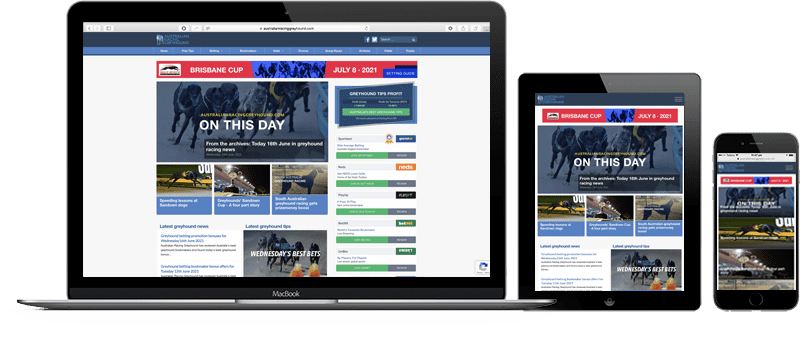 Australian Racing Greyhound is the no.1 ranked website for greyhound news, tips and information. The website is independently run by experienced greyhound journalists and has no affiliation with any governing bodies — making it the voice of reason in the industry.
We are at the forefront in greyhound news, opinion stories, betting advice and have a strong social media presence that can be used as a cross promotional tool.
The website features prominently on all search engines for every important greyhound term, including many of the most high profile greyhound identities, names and greyhound chasers.
Australian Racing Greyhound has a very loyal readership with over 40,000 unique visitors every month, who are very focused on greyhound racing and its products.
Because the site gives such a broad spectrum of the greyhound industry, including news, box draws, fields, greyhound sires at stud and auctions it is an ideal avenue for advertising for those in the industry and beyond.
Our leading selling portal, greyhound sales, allows us to attract visitors to our website who are looking to spend money.
You and your business can be a part of Australia's most talked about and exciting greyhound racing website. We can offer a variety of options tailored to your specific needs such as custom packages and discounts are available for quantity and commitment purchases.
We invite you to download and view our 2017 Media Pack but be aware there is the potential to do advertorials and in-content advertising for the right products. If you have a proposal for us we're more than willing to hear it at [email protected].
Australian Racing Greyhound 2017 Media Pack Download