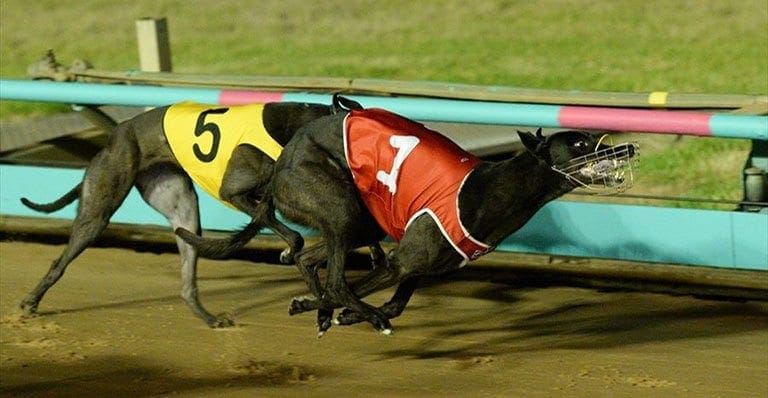 The Hume Cup is a group 1 greyhound race which is conducted over the testing 600m journey at The Meadows each year.
The race was first run in 1960 and has since been won by some of the brightest stars the sport has seen including Cheltenham Lass (1965), Temlee (1974), Fallen Zorro (2008), Amity Bale (2009), My Bro Fabio (2014) and Fanta Bale (2016).
The race attracts the best middle distance greyhounds from across Australia, with the most recent running worth $75,000 when won by rising star Rockoon for Lisa and Keith Hellmuth.
Betting on the Group 1 Hume Cup
Because it is a group 1 event, naturally the Hume Cup attracts the best possible greyhounds in pursuit of the prize. With the top dogs racing for a slice of the prize money on offer, there is always plenty of betting interest on the Hume Cup.
Luckily, all of our recommended online bookmakers offer fixed odds prices for the Hume Cup final – with markets generally released soon after the box draw has been conducted.
The early prices enable punters to shop around to secure the best possible value for their hard earned coin.

Additionally, some of our top rated bookies also have all-in markets available which allows punters to place a bet on the eventual winner of the series prior to the running of the heats. This is great for those who believe they can spot the winner early on – with inflated odds normally on offer about some of the series' leading contenders.

Hume Cup Betting
Hume Cup history
The Hume Cup is a race with a rich history in Victorian greyhound racing. The feature was inaugurated in 1960 when run over the 675-yard trip at the old North Melbourne track.
When 'White City' closed down, the Hume Cup – known as the Lord's Mayors Cup in those days – was moved the Olympic Park where it became known as the Lord Mayors Trophy from 1964.
When moved to Olympic Park, the event was run over the sprint journey until 1988. For six years, the race was held over the staying trip until it was discontinued as a feature race in 1994.
The race was re-introduced in 2000, one year after racing moved to its current home at The Meadows. Since being resurrected, the race has carried the title of the Hume Cup as a way of the Melbourne Greyhound Racing Association honouring the support given to the club by the Hume City Council.
Still run over the staying trip, the race was moved to the 600m distance for the first time in 2010 – the distance it is run over to this day.
The race received group 1 status in 2012, with the winner currently collecting $75,000 each year.
Hume Cup – the recent years
Hume Cup – honour roll
| | |
| --- | --- |
| 1960 | Fair's Orders |
| 1961 | Rustling Breeze |
| 1962 | Tree Lover |
| 1963 | Diropace |
| 1964 | Rocket Streak |
| 1965 | Cheltenham Lass |
| 1966 | Munich Boy |
| 1967 | Bold Charmer |
| 1968 | Fawn Waters |
| 1969 | Dashing Phantom |
| 1970 | Mayo Gold |
| 1971 | Banca |
| 1972 | Flying Stage |
| 1973 | Half Your Luck |
| 1974 | Temlee |
| 1975 | Plain Winnie |
| 1976 | Matireka |
| 1977 | Shelley O'Reilly |
| 1978 | Manteca Boy |
| 1979 | Shane's Level |
| 1980 | Vibrant King |
| 1981 | Striding Ahead |
| 1982 | Durante Lad |
| 1983 | Castle Ridge |
| 1984 | National Poppy |
| 1985 | Rumpus Pappa |
| 1986 | I'm Nugget |
| 1987 | Swift Laser |
| 1988 | Regal Kid |
| 1989 | Blue Speed |
| 1990 | Interest Only |
| 1991 | Modern Express |
| 1992 | Modern Express |
| 1993 | Saltwater Sid |
| 2000 | Mr. Boswell |
| 2001 | Bentley Babe |
| 2002 | Tears Of Jupiter |
| 2003 | Oh Behave |
| 2004 | Triple Trio |
| 2005 | Jacarrest |
| 2006 | Sargent Major |
| 2007 | Technoman |
| 2008 | Fallen Zorro |
| 2009 | Amity Bale |
| 2010 | Flash of Light |
| 2011 | Shintaro Samurai |
| 2012 | Jethro |
| 2013 | Alpe D'Huez |
| 2014 | My Bro Fabio |
| 2015 | Secret Spell |
| 2016 | Fanta Bale |
| 2017 | Rockoon |