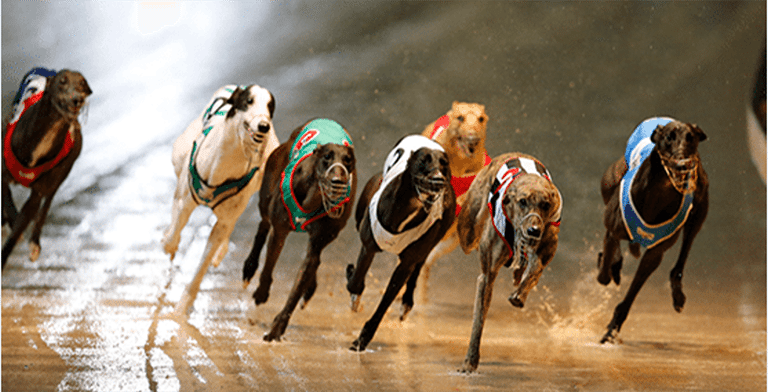 The Group 3 Ladies Bracelet is run as a celebration of women in racing, with the final held in the lead up to Mother's Day each year at Wentworth Park.
The event is open to the best 32 female greyhounds, plus reserves, with winning connections pocketing the $25,000 first prize as well as a ladies bracelet which is donated by the race sponsor, Evans & Son Jewellers. In recent years, a second bracelet is also given away as a Lucky Gate prize on final night to one special woman on track.
Betting on the Group 3 Ladies Bracelet
Despite not carrying the allure of some of the sport's big group 1 races, the Ladies Bracelet is still a prestigious and sought after event which attracts quality fields each and every year.
With the top female athletes from NSW, and often interstate, contesting the race, there is always plenty of betting interest on the series.
Our recommended online bookmakers offer fixed odds betting on both the heats and final of the race, with some also offering all-in markets on the winner of the decider following the box draw for the heats.
With the odds available in the week leading up to both the heats and final, punters are able to secure the best odds early. Be sure to create an account with each of our online bookies and shop around for the best odds to ensure you get the biggest return for your betting dollar.

Ladies Bracelet Bookmakers
Group 3 Ladies Bracelet history
The Ladies Bracelet was first run by the NSW GBOTA at Harold Park over 457m in 1971 when it was won by Shapely Escort.
The first interstate raider to win the feature was Victorian bitch Mandarin Girl in 1976, with the prize staying in the home state for 19 years following her win until another Mexican, Flash Davina, tasted success in 1996.
The Ladies Bracelet moved to Wentworth Park in 1988, with Aussie Value winning the race in 30.23 on the old grass track. The race has remained at the Harbour City circuit since that time, with the first running on loam won by Amy's Doll in 1993.
Since its inception the race has been won by some of the finest female sprinters the sport has seen, with names just as Winifred Bale, Jessica Casey, Bralyn Maisie, Miss Beeslee, Cindeen Shelby, Tonneli Bale and Dyna Willow appearing on the honour roll.
The only dual winner of the race is former top sprinter Gold Spring which won the race in 1979 and 1980.
Recent years of the Ladies Bracelet
The market had the top three elects in the 2018 Ladies Bracelet separated by just one point and that's the way they ran as Miss Splendamrio overcame favourite Up Hill Jill and Ella Enchanted.

Spearing out from box four Miss Splendmario jumped out to an early lead and was never headed, streaking away to win by just under four lengths to win a fourth-straight race and the sixth in seven starts.

2018 Ladies Bracelet results

May 5, 2018. NSW GBOTA Wentworth Park First Prize $25,000
Winner: Miss Splendamiro (Barcia Bale x Splendourous) Born: September 2015 Black Bitch
Owner: Phillips Yendle (SYN), Trainer: George Borg
Time: 29.58. Margins: 3.75 x 3.25.
Others in finishing order: Up Hill Jill, Ella Enchanted, Alpine Little, Bikini Cloud, Splendiferous, Ariya, Big Butters.

DAWN Mini broke through for her first group win at start 114 when recording an all-the-way success in the Group 3 Ladies Bracelet (520m) at Wentworth Park.

Owned and trained at Orchard Hills by Keith Pedrana, Dawn Mini was sent to the traps as a $17 outsider – despite being the fastest qualifier for the $25,000 to the winner event.

However, when the lids flew open, the daughter of Brett Lee and Songar Mini Mag didn't put a paw wrong, racing straight to the front of the pack and kicking on strongly to defeat She's Grand (box one) by two lengths in a nippy 29.94.

2017 Ladies Bracelet results

May 6, 2017. NSW GBOTA Wentworth Park First Prize $25,000
Winner: Dawn Mini (Brett Lee x Songar Mini Mag) Born: March 2014 Black Bitch
Owner/Trainer: Keith Pedrana,
Time: 29.94. Margins: 2 x 4.75.
Others in finishing order: She's Grand, Lagoon Jazzy, Zambora Cross, Cardiology, Nana Road, Bold Opal, Good Odds Angel.

Jason Mackay captured his second Ladies Bracelet in the space of three years when Zipping Lilly produced a powerful run, snaring the lead from Too Many Daddys in the shadows of the post to score in 30.08.

2016 Ladies Bracelet results

May 7, 2016. Wentworth Park NSW GBOTA First Prize $25,000
Winner: Zipping Lilly (Don't Knocka Him x Tricky Gypsy) Born: Apr 2014 Black Bitch
Owner: M and F Hallinan, Trainer: Jason Mackay.
Time: 30.08. Margins: Head.
Others in finishing order: Too Many Daddys, Good Odds Angel, Tap Out Rose, Fantastic Skye, Star Torana, Paloma Lago, All A Blaze.

Elfen Bale stepped out of the shadow of her champion brother Fernando Bale when scoring a sensational win in the 2015 Ladies Bracelet.

The white and dark brindle bitch spearheaded the trifecta for trainer Andrea Dailly, with Nico Bale and Spring Leaf rounding out the placings for their Victorian mentor.

2015 Ladies Bracelet results

May 2, 2015. Wentworth Park NSW GBOTA First Prize $25,000
Winner: Elfen Bale (Kelsos Fusileer x Chloe Allen) Born March 2013 W&DK BDL Bitch
Owner: Paul Wheeler. Trainer: Andrea Dailly.
Time; 29.80. Margins: NK x 1.5.
Others in finishing order: Dyna Nico, Spring Leaf, Uno Suzie, Queen Esther, Zipping Abby Star Torana, Pearl Blonde.

Star NSW bitch Zipping Willow scored one of her finest wins in the Ladies Bracelet, clocking a phenomenal 29.44 over the 520m trip. The daughter of Goodesy and Sirocco Lass defeated high class performer Ritza Hattie, with Rose Of Galo finishing third.

2014 Ladies Bracelet results

May 3, 2014. Wentworth Park NSW GBOTA First Prize $25,000
Winner: Zipping Willow (Goodesy x Sirocco Lass) June 2011 Black Dog
Owner: M Hallinan and F. Hallinan. Trainer: Jason Mackay.
Time: 29.44.
Others in finishing order: Ritza Hattie, Rose of Galo, Lacy Lois, Zipping Summah, Irondale Bravo, Smashing Sally, Quick Succession.

Ray and Sharron Webster collected top honours in the 2013 feature with their ultra-consistent sprinter Lagoon Lowanna. The daughter of Where's Pedro and Lagoon Smylee jumped smartly from box six and was never headed, stopping the clock in 29.98 four lengths clear of Montana Izmir and champion bitch Xylia Allen.

2013 Ladies Bracelet results

May 4, 2013. NSW GBOTA Wentworth Park First Prize: $25000
Lagoon Lowanna ( Where's Pedro X Lagoon Smylee ) December 2009 Black Bitch
Owner: S Webster & P Raksts Trainer: Sharron Webster
Ladies Bracelet – honour roll
| | |
| --- | --- |
| 1971 | Shapely Escort |
| 1972 | Shane Monaro |
| 1973 | Thunder Sue |
| 1974 | Maybe Now |
| 1975 | Swanky Matic |
| 1976 | Mandarin Girl |
| 1977 | Nimity Streak |
| 1978 | Smooth Spectre |
| 1979 | Gold Spring |
| 1980 | Gold Spring |
| 1981 | Judo Art |
| 1982 | Friendly World |
| 1983 | Winifred Bale |
| 1984 | Better Flight |
| 1985 | Silvertail Miss |
| 1986 | Camden's Ghost |
| 1987 | Paris In Spring |
| 1988 | Aussie Value |
| 1989 | Peerless Star |
| 1990 | Spider Web |
| 1991 | Jessica Casey |
| 1992 | Short County |
| 1993 | Amy's Doll |
| 1994 | Stormy Opera |
| 1995 | Mutombo Miss |
| 1996 | Flash Davina |
| 1997 | Oriana |
| 1998 | Lucy Lawless |
| 1999 | Nella Lucy |
| 2000 | Junoesque |
| 2001 | Mint Mojo |
| 2002 | Hotshow Lil |
| 2003 | Eriskay |
| 2004 | Fools State |
| 2005 | Twisted Angel |
| 2006 | Magenta Rose |
| 2007 | Bralyn Maisie |
| 2008 | Miss Beeslee |
| 2009 | Starfire Havoc |
| 2010 | Cinder Shelby |
| 2011 | Tonneli Bale |
| 2012 | Desalle Bale |
| 2013 | Lagoon Lowanna |
| 2014 | Zipping Willow |
| 2015 | Elfen Bale |
| 2016 | Zipping Lilly |
| 2017 | Dawn Mini |
| 2018 | Miss Splendamiro |