2017 Dapto Maiden series shaping up to be bigger than Ben Hur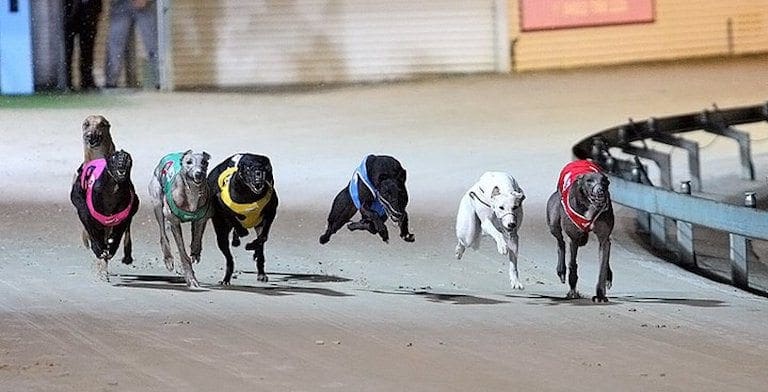 BEN Hur (Luca Neveelk x Independent Lass Nov '15) gave his 2015 Australian Cup winning sire his first winner on Thursday night when saluting on debut in a heat of the Group 3 Dapto Maiden Classic (520m).
Stepping from box four, the fawn dog clocked a flying 5.27 first section – just 0.05 off the record set in July 2010 by three-time group winner Mr. Metz (Bond x Iza Tora Jun '07).
Once on the bunny it was a case of times and margins, with Ben Hur stretching out to score by two and a half lengths over Zagati (Fernando Bale x Solar Pak Nov '15) in 30.27.
Trained at Berkshire Park by George Borg, the 57-year-old conditioner concedes he wasn't 100 per cent sure what to expect when he put Ben Hur in the starting boxes last Thursday night.
"Knowing this race was coming up I spaced his runs in the lead up as I didn't want to have him peaking on heat night – I am hoping he can now build on what he has done already," Borg told Australian Racing Greyhound.
"He broke in well and they told us that we would have a lot of fun with him, but when people say that I always take it with a grain of salt because I know that they have got to keep improving and a lot of dogs don't do that.
"He has plenty of raw ability, but we've now got to try and get it out of him. He seems to be coming to hand nicely though and he just keeps improving which is a good sign – I think he might turn into a very nice dog."
Ben Hur, which is described by Borg as an introvert, will line up from box three in the second of four semi-finals this Thursday night, with the first two across the line set to progress through to the $25,000 to the winner final on August 31.
He will come up against two of the fastest heat winners in his semi; Curtain Call (Kc And All x Subway To Venus Dec '15) and Zipping Floyd (Mogambo x Crafty Lady Sep '15) which clocked 30.00 and 30.01 respectively.

Borg said with a clean getaway his charge should easily lead the field, but says he cannot guarantee how Ben Hur will come out of the boxes.
"Early on he was a terrible beginner – I took him to Gosford for his pt and he came out on his head and nearly tripped over.
"I'd like to say he is a brilliant beginner and that he does it all the time, but at this stage I am still not sure – last week was his first time in a full field so he is still learning what it's all about.
"I am happy with the three box and if he comes out like he did the other night nothing will be with him early."
Borg, who works part-time as an aged care nurse, said it would be a big thrill to see the greyhound qualify for the final, having whelped the litter for Ben Hur's owner, Kenny Klembetsanis.
"I used to be a grader for eight years for the old authority body and back then Kenny was my boss," Borg said.
"Kenny has always been dog mad and he raced the mother Independent Lass and she won quite a few races down in Victoria.
"When she retired Kenny brought her home and she has been here on my farm ever since. He knows the guy who had Luca Neveelk so he bred a litter out of her and I whelped them. I agreed to take two of the pups and the bloke who trained the mother took the other five.
"I have his sister as well and whilst she isn't as good as him the penny is finally starting to drop and she is getting a bit better on the clock so I am hoping I can pt her in a few week's time.
"It would be great to see this dog go well for Kenny – obviously a lot of time, money and dedication goes into breeding a litter so it would be great to see him get rewarded for his efforts."
Win, lose or draw this Thursday night, Borg, who trained former world record holder Bjorn and has handled countless champions whilst working with trainers such as Harry Sarkis and Paul Cauchi, said he is quietly optimistic that Ben Hur has a bright future on the track.
"He was only having the third 500 of his life last Thursday night so I am hoping he has some more improvement," Borg said.
"But I have handled a lot of good dogs over the years and I have learned the hard way that one day you think you have them figured out and then the next day they'll prove you wrong.
"I don't like to get too confident, but I am hoping he will be a good dog. I am not sure at this stage if he is a genuine 500m dog but I think he is only going to get better with more racing."
The Group 3 Dapto Maiden Classic heats are races two, three, four and five this Thursday night, with the first set to jump at 7.40pm.
Similar Greyhound Racing News