Ballarat greyhounds – very good, good, and ordinary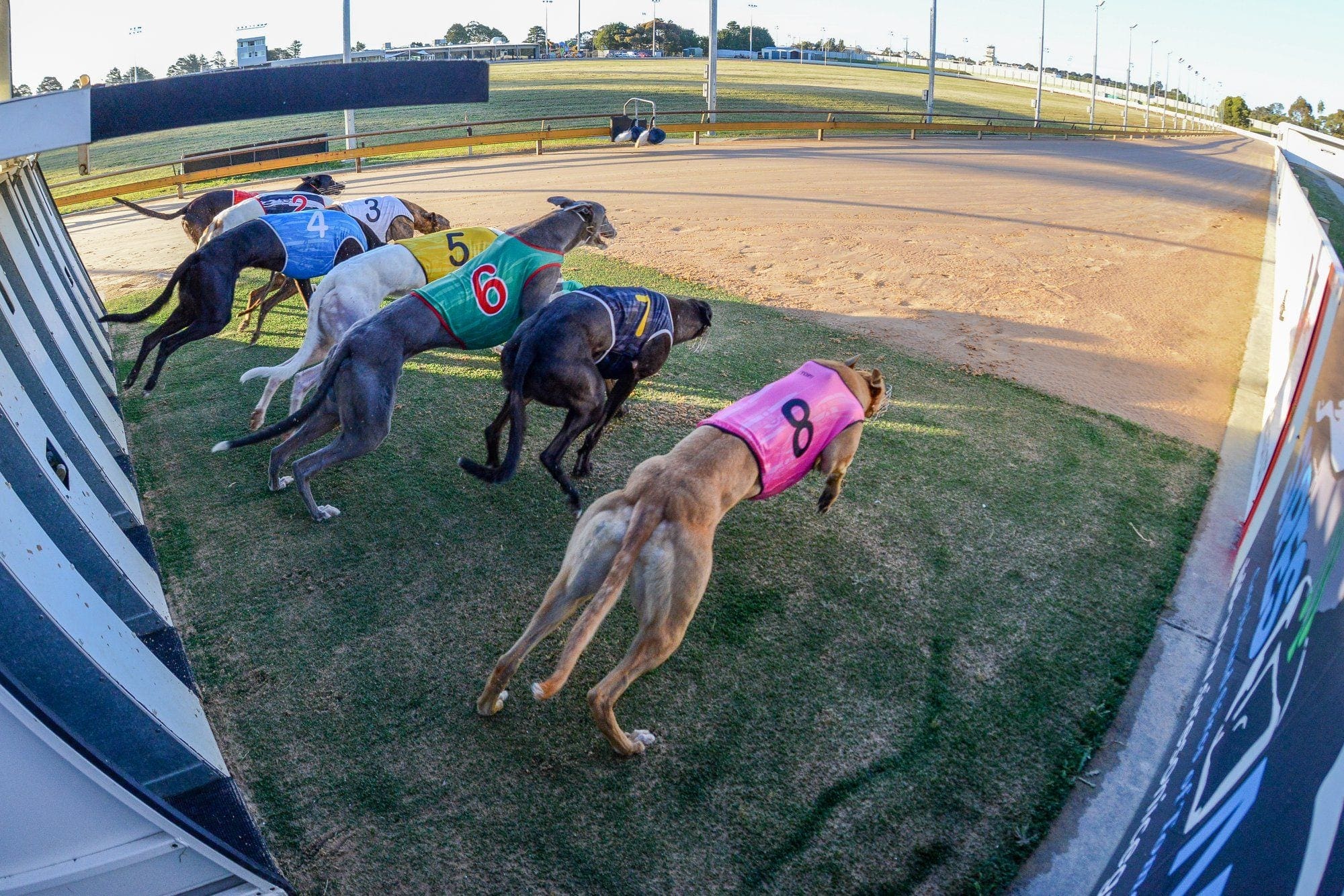 The Ballarat Cup has now been run and won – in a spritely 24.88 (6.45) by $2 favourite Yozo Bale, owned by the Wheelers and trained by Corey Grenfell. The move from a middle box in the heat to the rails in the final was all the incentive it needed. It jumped smartly and led all the way. None of the finalists had ever run better than 25.14, but there you go.
The win followed a comparable win in the Bendigo Cup back in July when holding off Tiggerlong Tonk.
This was one of four winners out of 12 picked by the Watchdog at the Ballarat meeting – a 33% hit rate, which is about normal for sensible tipsters. Another winner was Catch The Thief in the $10k two-dog match race, comfortably running down Junk Food Junkie. Punters were not particularly interested as the win tote was barely more than $2k on either tote, although it paid more in NSW ($1.30) than in Victoria ($1.10).
But more intriguing was the Watchdog's advice on Race 12: "Bareki scorched in a trial here recently and she will be primed for a first up showing", he said. Actually, it ran 21.93 in a five-dog steward's trial a week prior. Regardless, Bareki just squeaked in under the GRV rules requiring an official trial for dogs which have not raced for six months.
But the mail was right, and then some. Bareki improved four lengths to run 21.61 on Saturday night, breaking Arizona Dozer's old record by 0.04s. The Watchdog rated him at $1.60, but he actually started at $1.40. Funnily, the steward's report made no mention of this, but the GRV records have been correctly updated.
Then let's go back to Race 3, where the stewards ventured into foreign territory when they reported, "Stewards spoke to Trainer Adam Helleren regarding the rise in distance and performance of Riccarton Weaver this evening. After hearing submissions from Mr Helleren, assesing (sic) the performance in conjunction with these submissions, the Stewards did not feel the performance was so unsatisfactory as to require direct intervention under the rules; however did advise that a gradual rise in distance may be a more suitable approach".
One might ask, what rules? It seems stewards are taking over training duties from the person legally responsible. This is a pretty ordinary dog, but it had raced six times over the 400s before moving up to Ballarat's 450m. What "gradual rise" did the stewards have in mind? Anyway, it finished last.
I am all in favour of stewards taking a greater interest in form and studying any marked variations – provided they have the skills to do so. That was not evident here. This dog did not race very well, but it did chase. Perhaps it fits into some catch-all phrase to do with integrity or presenting fully fit runners to the track?
By the way, a bitch returning from whelping is required to take only a 10-week break, not the six months for ordinary racers.
On the other hand, there are buckets full of cases where dogs move up to the 600m and 700m trips for the first time (or repeated times) where they (a) have no public experience at those distances, (b) normally race poorly, (c) fade on the home turn, or (d) are unable to back up in heat/final series seven days apart. Seldom do these rate a mention.
Yes, Bold Trease winner Manila Knight was the exception that proves the rule, but warm favourite Houdini Boy – in the same circumstances – could not manage it, nor could the rest of the field, all running slower time in the final than in the heats. However, judging by the trainer's comments, I imagine Manila Knight needed a very big rest after the win.
Greyhound rules ban racing two days apart, but after that it is open slather. Yet why select two days as a fair measure? It sounds like guesswork and does not have much to do with a dog's metabolism. More widespread evidence points to much longer periods being needed to allow many dogs to regain their full or normal abilities, regardless of how it "looks" in the kennel or at the racetrack.
MYSTERIES AT GREYHOUNDS AUSTRALASIA
What does Greyhounds Australasia do? Following on from the item above, this column has written three times to GA suggesting a study into the rationale for the two-day limit, particularly in respect to dogs competing in longer races. This would seem to be well within its brief – on welfare grounds, at least. The correspondence has never been acknowledged, let alone acted on.
This is consistent with GA's attitude to cobalt and arsenic rules which have been disrupting trainers for more than two years now. GA brought these in after a single, very limited testing process, coupled with slightly altered rules copied from the gallops. Neither offered any real evidence of the drugs' effects, and there is considerable doubt about the method used to collect samples.
Among others, in September 2019 a group of Queensland vets, including the former chief scientist of the Queensland Department of Health Pathology Service, pointed out "that the current test method … was inappropriate and prone to false positives". They claimed there was "confusion and misinformation regarding both the potency and potential toxicity of cobalt salts".
They wrote to Greyhounds Australasia as well as the other two racing codes. We cannot tell if this advice was considered by GA, as its deliberations and quarterly meetings have no published agendas and detailed outcomes are rarely reported.
Obviously, a legal challenge would help to bring out the truth, but few participants have that sort of cash to spare and the various state authorities are all members of GA's board – so the argument is very circular. It leaves a real question mark over the industry's administration.
Similar Greyhound Racing News