Ballarat Cup Greyhound Finalists A Sign Of The Times?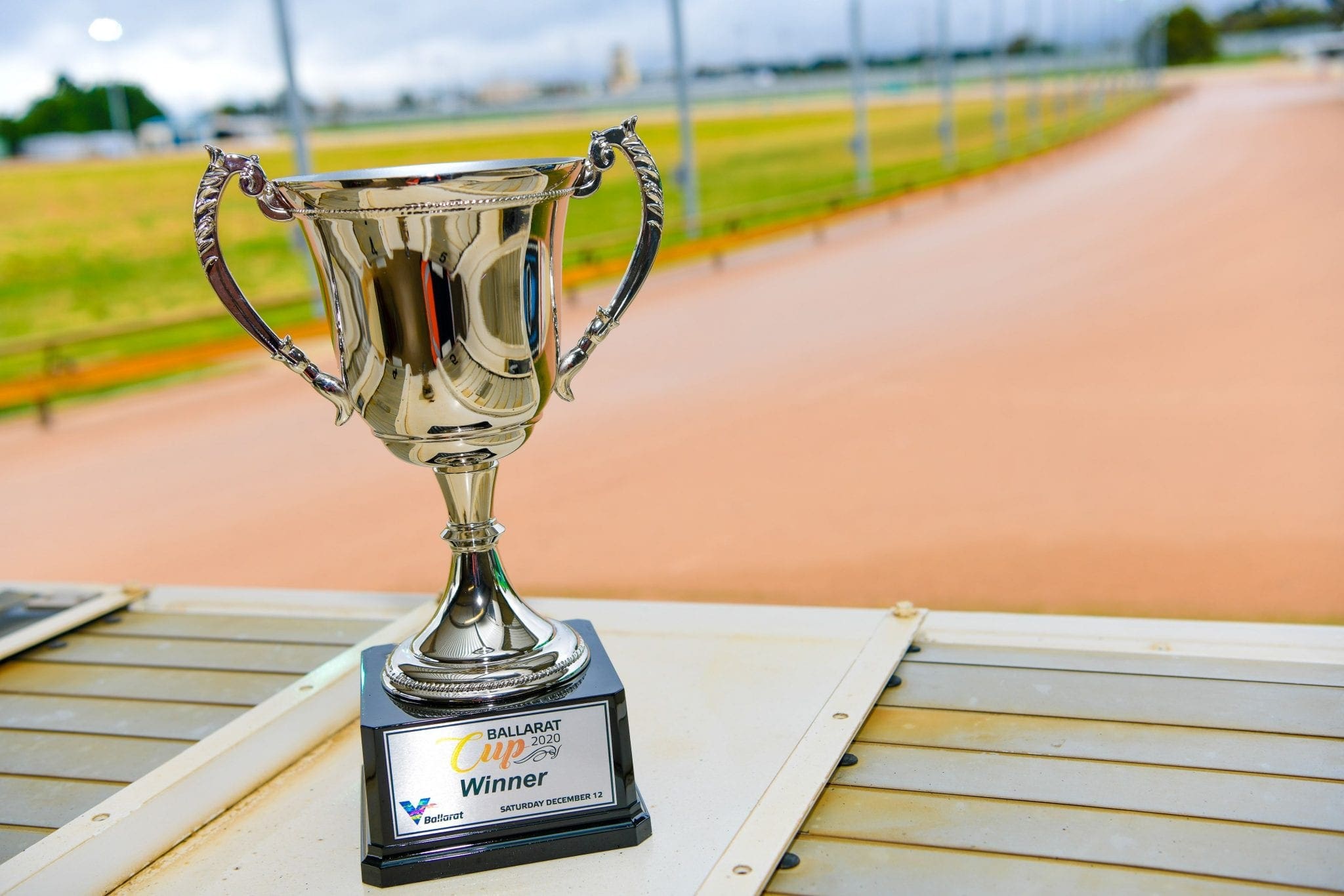 Good but not great. The Ballarat Cup over 450m – final next Saturday – is one of several popular events on the Victorian provincial circuit. Popular enough that they attract many top liners who normally do their work in town. But not so much this year.
The final will contain not a single dog that would gain top ranking in a city race. Useful, perhaps, but that's all.
At the most, there are three dogs with reasonable but not spectacular form in town – Yozo Bale, Short Pork and Special Talent. Those dogs and the remaining five are all better off racing from 450m down, not 450m and up.
Some of the heats were a bit of a battle from the interference angle but, even so, the winning times of 25.16 to 25.40 were more in keeping with solid local races rather than the pick of the crop. And two finalists ran only second in their heats.
Consider, for comparison, the last five Cup winners:
Ballarat Cup Winners
| Year | Greyhound | Winning Time |
| --- | --- | --- |
| 2015 | Shared Equity | 24.81 (Fernando Bale ran 4th) |
| 2016 | Up Hill Jill | 25.02 |
| 2017 | Aston Dee Bee | 25.07 |
| 2018 | Aston Kimetto | 24.94 |
| 2019 | Western Envoy | 24.84 |
Not only were those times much quicker but all involved high class 500m dogs which were versatile enough to do well over the shorter trip. They have also featured with distinction in big races in town.
It's hard to see the state of the track being much of an excuse for slower times this year although one or two starters may well improve in the final, depending on how well they jump. Certainly some have done so in the past. (But note that seasonal conditions have been supporting fast times at many other tracks). Either way, it is not an excuse for the absence of better dogs from the field. Suffice to say that any of those past five winners would start at short odds were they in this final.
It could be that the top dogs were resting after serious campaigns in big races like the Shoot Out and the Melbourne Cup, or were being kept fresh for future events. Still, a $47,000 first prize is not to be sneezed at.
My suspicions revolve around a couple of factors:
(a) the general shortage of starters across the country (there were only six Cup heats and they averaged 6.3 runners each)
(b) the country-wide trend towards shorter races, a seemingly unstoppable trend at the moment.
Some will say it's just part of a normal cycle. Perhaps, but that is more an excuse than a reason and warrants more serious inspection.
Perhaps the next couple of provincial Cups will tell us more? (But not at Sale – that's over 650m). The trick is to work out whether the breed's stamina is failing or whether it's just part of a pattern adopted by trainers. That's pretty serious stuff.
MORNING FRESH POPULAR
Still on the subject of trainers' preferences, it is remarkable that the morning meeting at Shepparton last weekend pulled in almost full fields – only two of the 12 races jumped with an empty box. At other times of the week, similar Tier 3 or Grade 7 races have not been so popular, even though they mostly pay twice the prize money of the morning meeting ($1650 v $825).
Previous morning meetings have been no different. And Sandown's provincial meeting on the following Sunday had only 10 races with just one full field. Maybe it's the longer trips that are the worry – as seemed to be true of Ballarat starters.
MORE OF THE SAME
Still at Sandown, that Sunday meeting added yet another victim to the broken hock list – or dislocated hock in this case.
It occurred in a 595m race but at what is known best as the (515m) first turn. Hook Along Mint got a sideways bump at the start of that turn but by the time they got around to the back straight it had pulled up due to the injury. Maybe it was a weakness just waiting to happen (after a 50 race career). Whatever the actual cause, it's yet another near-identical case to add to the statistics. We will never know what those stats are or what causes them because GRV never publishes stuff like that even though, allegedly, it has been keeping track of injuries track by track.
The puzzling matter is that it is unusual to see comparable injury levels reported at other tracks. Interference and falls, certainly, but not busted hocks (my personal habit is to scan results at most tracks, looking for falls, major injuries and the fortunes of odds-on favourites).
A GRASSIER FUTURE
Many trainers will be tickled at the news that Richmond will introduce straight track racing to NSW in the new year. The 330m trip will be a grass track but leaves open the question of whether it will be as-well-as or instead-of 330m racing around the circle. The latter is the most common distance at the club at the moment but straight track racing is a valued, even essential, part of the greyhound package.
No comment was made about the still-usable dual-distance straight track at Appin, run by GBOTA (trialling only, apparently) and not too far away from Richmond, albeit on valuable real estate.
Straight track racing was a strong recommendation in the UTS interim report to GRNSW – based only on the theory that it would cause fewer injuries than circle or one-turn racing.
Meanwhile, it is worrying that patronage of the Maitland club is weakening further. This week it managed only eight races and all but one of those was short of a full field. Although it is in a different area to Richmond, there are overlapping influences here, particularly as the Maitland program is normally dominated by 400m events. Equally, the nearby track at The Gardens in Newcastle strongly features 272m and 400m racing. Gosford is between the two and its most popular trip is over 388m.
It leaves us wondering what will turn up in 2021 at the Grafton track, now being rebuilt at a cost of $4.6m. Information is scarce. Also in the Northern Rivers area, 259m and 300m racing is dominating at Casino and Lismore. And likewise in every other state of the nation.
Any ideas on where it will all end?
THE GRAFTON GREYHOUND STORY IN PART
On scarce nature of information on a rebuilt Grafton track; the standard entry on the GRNSW website contains nothing at all. However the club's website is more informative but it contains only a proposed layout, not the finished version.
It includes an extended track, a 55m turn radius, longer straights, an increase in bend camber from 8.3% to 10.0% and two short slipping tracks in the centre of the layout. Race distances "would need to alter", according to the club, but the distances are not stated. A major concern would be what happens to the existing 480m bend start, which is considered the state's most "injury prone". Potentially, the other three existing distances would be increased.
As far as we know, GRNSW offered no opportunity for public comment on the new design but did utilise UTS in the investigations. This contrasts with a large amount of planning detail and options put forward for public review in respect to Traralgon, Murray Bridge, Angle Park and Cannington tracks by the three administrations concerned.
However, UTS did undertake extensive evaluations of options for a new circuit (Google UTS Grafton for info).
The Grafton job is already under way but we do not know what it involves.
More greyhound news