Dapto greyhound betting tips & top odds | Thursday, March 10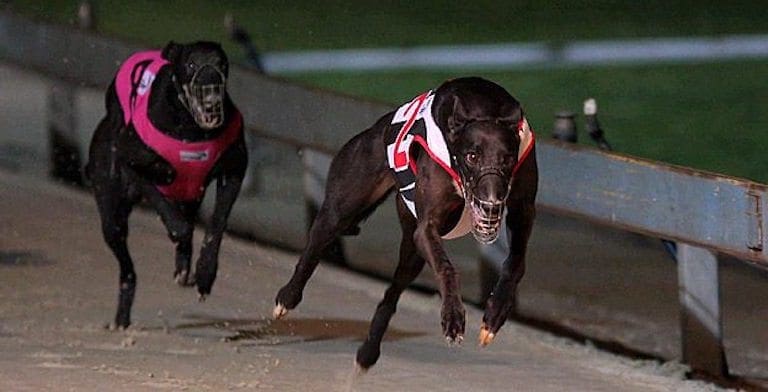 Dapto hosts a 12-race card this Thursday night, and ARG's top tipster brings you his selections and best bets for every race on the night. Good luck, punters!
---
Race 1: Sportsbet Bet With Mates Maiden (297m)
A tricky race to start the night off, as there are three starters making their debuts tonight. Panda's Buddy (box 3) was a good run on debut at Dapto on February 17 over this distance. He began well and held on well in the straight to finish third, only beaten 1.5 lengths. His first split was 5.35 and he clocked an overall time of 17.41 seconds. If he produces a similar run tonight, it could be good enough to win. Levels To It (box 2) is unknown and making his debut tonight. He looks to have drawn well and is out of good litter (Aston Dee Bee/Ragadeen) which has already produced winners, so take on trust. Ebby Rose (box 1) has the advantage tonight of drawing the red rug, so she may improve on her first two starts at this track and distance, from which she had unfavourable middle draws.
Selections: 3-2-1
---
Race 2: Sportsbet Set A Deposit Limit Maiden (520m)
Jackpot Ethics (box 1) has drawn the red rug for the first time in his racing career. He has run second at his last three starts over this track and distance and is overdue for a maiden win. He clocked 30.25 at his last start, so if he produces a similar effort here, it should be good enough to win this race. Aperta (box 2) is a query over the 520m as she has only had two starts to date, all over 280m at Wentworth Park resulting in a second placing. She is by a great sire in Barcia Bale, which may help her run out the 520m here. City Girl (box 8) has had 11 career starts so far for six placings (three seconds and three thirds), but they have all been over shorter distances. She is by a good sire in Moreira, so the 520m may suit her.
Selections: 1-2-8
---
Race 3: GRNSW 5th Grade Heat Series Heat 1 (520m)
This is the first of three heats of the Dapto 5th Grade series over the 520m. This heat looks an open race with lots of winning chances. Zipping Quokka (box 6) has drawn poorly but is probably the best preformed greyhound in this race, although he will need luck from this draw. Burn (box 5) is having his first start at this track and distance but has also drawn poorly. Saniyah Bale (box 8) has run second in both of her starts at Dapto, but they both were from inside draws. Captain Muddy (box 1) is having his first start at Dapto but has drawn well and must be in the inning mix.
Selections: 6-5-8-1
---
Race 4: GRNSW 5th Grade Heat Series Heat 2 (520m)
This race is the second series heat, and Short Ticket (box 8) is making her debut run at Dapto over the 520m tonight. She has won 11 times and placed on five other occasions over her 29-start career. She is coming off a good Goulburn win over 350m on January 7. If she begins well, she can lead all the way here. Fantasy Flower (box 2) has drawn well tonight. He has not previously won at Dapto over 520m in six starts (only two second-placings) but has clocked 30.05 running second to Sally's Reward on January 20 from box 3, so a repeat of that run gives him a winning chance. Ferocious Pedro (box 1) has won from this good draw at Dapto, clocking a moderate 30.50 on February 10, so must be a good place chance. Valor (box 6) is poorly drawn but ran home to secure a third-placing at his only Dapto start, so he must also be a place chance tonight.
Selections: 8-2-1-6
---
Race 5: GRNSW 5th Grade Heat Series Heat 3 (520m)
Selections: 8-1-4
---
Race 6: The Dapto Blackbook 5th Grade (297m)
Coco Boomer (box 7) has been freshened up since her last-start placing at Lismore on February 8. She normally is a quick beginner but likes to scout wide going around the only bend over the Dapto 297m, yet she may be able to hold on to score tonight. Rivergum George (box 3) looks one of the main dangers, as he has drawn well and may get the good run behind Coco Boomer early. Jagora Bale (box 6) appears the other winning hope but has drawn poorly. She may be able to follow Coco Boomer early and, given clear galloping room, can certainly run home well.
Selections: 7-3-6
---
Race 7: Dapto Citizens Bowling Club 5th Grade (297m)
Little Weapon (box 2) may be the greyhound to beat here. She is switching back to the Dapto 297m after running over the long distances recently. She is consistent and boasts a 22% win and 50% place strike rate. Hot Streak (box 4) has the middle box to overcome but looks one of the dangers. He, too, has been switched back to the shorter distance but can begin quickly. Braith Bale (box 3) is the oldest greyhound in this race at four years of age but is still running well enough at present. Hardaway Ally (box 1) has the premier draw but has only managed five placings (no wins) from six starts out of box 1.
Selections: 2-4-3-1
---
Race 8: Sportsbet Same Race Multi 5th Grade (297m)
This is not an overly strong race. Charlm Shadow (box 2) looks the greyhound to beat from her low draw. Both of her career wins have been over this track and distance. Uzima Bale (box 5) has not drawn well but may be a danger given clear galloping room early. Daniela Walsh (box 4) boasts a career place strike rate of 48%, without winning too many races, so should be a good place chance.
Selections: 2-5-4
---
Race 9: H. Parsons Funeral Directors 5th Grade (297m)
Mouse Knows (box 8) was luckless last start when contesting the early lead at Nowra over 365m from box 6. She won her only start from this same draw over the Dapto 297m, clocking a quick 17.04 after beginning quickly. She has a slow beginner directly drawn inside her, so a repeat of that effort would result in another win here. Powerful Gas (box 3) is an interesting starter. His only two starts to date have been down the Richmond straight on the grass, so he is unproven around the Dapto circuit, but he could be the knockout runner. Ferocious Barbie (box 2) was a good win last start over this track and distance, running 17.30 seconds. She likes inside draws and has been placed in all three starts at Dapto, so she must be respected when taking trifectas. Witch Earner (box 6) has drawn poorly and may be a place chance only.
Selections: 8-3-2-6
---
Race 10: Ryan's Cleaning Services Free For All (297m)
In this a good Free For All event. Sizzle Fly (box 6) hasn't raced since December 3 last year, so he is coming off a three-month break. He has started eight times over the Dapto 297m for six wins and a third-placing, so he loves this venue and can post some slick winning times here. With a vacant box inside, he should be able to scoot across the field early and win. Dangers look to be Mac Olga (box 2) from his good inside draw and also Nixon Bale (box 7), who has drawn to come across with Sizzle Fly. Both these greyhounds love the Dapto 297m and can run quick times given clear running on their night. These three greyhounds look the main players, but others have place chances if you are taking trifectas or first fours.
Selections: 6-2-7
---
Race 11: Commercial Painting Group NG1-4 (520m)
In a field of six, Tachycardic (box 2) is the greyhound to beat. He has won three times and placed once from five starts over this track and distance. From his low draw, he should get a good run through early. Springview Chief (box 5) can show early pace and may offset this awkward draw. Springview Noah (box 8) has run placings at each of his two starts over this track and distance, including one placing from box 8. Heart Lines (box 7) chalked up his first win from six starts over this track and distance last start from box 8, so he must be in trifecta calculations.
Selections: 2-5-8-7
---
Race 12: Adopt A Greyhound Today 4th Grade (297m)
Snap Key (box 1) might be able to take advantage of this great draw and hold the lead early. She has won each of her last three starts, two of which were here over the Dapto 297m. Vianna Bale (box 4) has the middle draw to overcome but is also in good form, winning or placing in her last five starts. She loves this track and distance and is a major winning chance. Kuro Warrior (box 7) normally clocks about 17.20 around this Dapto circuit. Running that time should put him in the placings. Redshift Seven (box 6) may be better suited over a slightly longer distance but looks a place chance.
Selections: 1-4-7-6
---