Greyhound Racing Tips For Friday 11th September 2009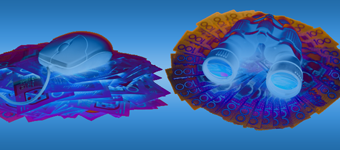 Welcome to Australian Racing Greyhound's Greyhound Racing Tips for Friday 11th September 2009 with Tips tonight from The Gardens (New South Wales), Geelong (Victoria) and selected races from Mandurah (West Australia).
Sadly Traralgon have stayed put in their twilight timeslot which means half the country will miss the Traralgon Cup heats today. At the time of writing Graeme Bate has a stranglehold on the final with three winners and a near record to Dyna Obelia. And Gardam Prince has finally received the fail to chase ticket he should have received from either of his two previous runs. Why tonight and not the last two races is anyones guess. Perhaps it takes three consecutive poor runs in Victoria these days before GRV Stewards think to look after the punter and the public?
Some very nice collects last night in the few tips we offered, snaring two of the Dapto Leagues Club Maiden semi final winner. Miss Brisk paid out over $8 at all our bookies and Dollstan Dream paid out well over $4 as well. The huge profits flowing back to our readers just supports the theory that if your paying for tips, or following tips from another source your wasting money. Life's too short to lose money; bet big, win big and enjoy life by following our tips.

Sportsbet is still offering a free $50 bet without deposit is you enter the Sportsbet Free Bet code 27110 and you can get an Iasbet Free Bet of $100 if you deposit just $50 and place it on one of our Tips or your own selection.
With all this high Greyhound Racing action tonight with Greyhound Racing coming from The Gardens (New South Wales), Geelong (Victoria), Richmond (New South Wales) and selected races from Mandurah (West Australia), lets just recap betting advice for those tracks.
The Gardens is one of New South Wales' newest tracks and now the sole home of the NSW NCA. The track strongly favours early speed dogs but the 413m races should be avoided at all costs as they are decided more by interference than ability.The 515m races are worth betting on but the inside 3 boxes are all favoured and even good dogs will find it hard to cross from wide draws. The 600m trip, being a corner, start can often pose a difficult greyhound betting option and the inside box is a huge advantage. Few races are run over the 715m journey.
Geelong is considered to be a safe punting track especially over the 457m distance. The 347m starts are usually plagued by interference and terrible betting races, box 1 is an advantage and box 3 has a good record of this trip. The few 600m races run can produce good results but the short run to 1st corner has caused more than one betting plunge to go astray and does give an advantage to the box 1 runner. Over the 457m boxes 1 and 8 both share favouritism with the next most preferred draw box 7.
Mandurah can be a punters graveyard, the 492m distance, 647m distance and the 302m distances are corner starts and even the 405m start is only a short run before the corner. Good beginners are decidedly advantaged as are the red boxes over all 3 shorter distances. In the 302m races box 1 is a huge advantage and the same box features as prominently over the 405m, although the inside 4 boxes all perform well. Over the 492 distance box 1 is again a big advantage as is box 2. Over the 647m there is a very slight preference to the squeeze boxes, 3,4,5 and 6 but it is marginal.
Geelong Greyhounds – Race 5 – Box 1 – Three Men
Nice race here for the Azzopardi trained Three Men whose form won't overly inspire confidence but has won his only 2 starts from box 1 and should make it 3 from 3 here. Does go very well when able to lead and has run 25.66 at Shepparton, 27.74 at Horsham and 25.88 at Ballarat. Should lead and win again at nice odds.
Geelong Greyhounds – Race 6 – Box 4 – Dentax Bale
Give Dentax Bale another chance based on last weeks run. His tardy box manners cost him last week but still managed to only finish a bit over a length behind Remo Rubik, who this afternoon won a Traralgon Cup heat. Thats a pretty good formline and Dentax Bale is a group winning greyhound himself.
The Gardens Greyhounds – Race 6 – Box 6 – Take The Kitty
Very handy field assembled for "The Macca" named after legendary Hunter Valley race caller Johnny McDermott. An absolute institution and one of the genuinely nice guys in greyhound racing, it's exciting to see his efforts recognised with the Black Top consolation named after him. Befittingly this is a very good field and we wish Johnny Mac all the best in the call. Going to go for Take The Kitty who is often tardy but does occasionally ping the lids and might just do that tonight. Last time he did that here he flew around the circuit running 29.30 and he might just show a repeat tonight.
2009 Group 2 Black Top Final – The Gardens Greyhounds – Race 8 – Box 5 – Voodoo Prince
Great field assembled for this final. Cindeen Shelby showed she was back somewhere near her best last week coming from off the pace to run down After Party in 29.46. That was the quickest of the heats and she has won 5 of 6 starts. Going to tip an upset here and go for the hugely improved Voodoo Prince who has been on a hot streak and will be vastly improved by the run last week. Was looking for 6 in a row last week and is still hugely under rated.
The Gardens Greyhounds – Race 9 – Box 2 – Three For Ten
No it's not an Australian Ashes first innings score, it's one of the most promising chasers in NSW. We were on this dog when she won very well leading all the way in 5.36, 29.94 and winning by 7.25 lengths. Trainer Mick Abbott is more than capable with a greyhound and if he elects not to sell them overseas and race them in his own name, you can almost guarantee they can run. Should be ideally suited to this track and should make it 3 from 3.
Don't Miss The Late Mail With Our Twitter Tips
Sometimes things can happen after we publish our Tips which change the way we view a race. By using Twitter you can take advantage our of our expert form analysis minute by minute as events happen. Follow us on Twitter and you'll be able to receive all our Late Mail direct to your phone or email, so you'll never miss that next winner, no matter where you are. Follow @GreyhoundRacing on Twitter now and start winning more.
Free $50 Bet At Sportsbet
Take advantage of our Free $50 Bet with Sportsbet. Just open a new account at Sportsbet from any of our links and you can be betting and winning for free on us. Use Sportsbet Bonus Code 27110 when signing up for a Free $50 Bet.
Free $100 Bet At Iasbet
Sign up at Iasbet and use the Iasbet Promo Code ARG100 and you can get a Free $100 Bet on us. Just open a new Iasbet account from any of our links, use the Iasbet Bonus Code ARG100 when registering, deposit $50 and have a $50 bet, and your account will be credited with a Free $100 Bet with in 24 hours.
Don't Like Our Tips? Lay Them At Betfair
If you think our selections can't win, you can make money by betting against us and laying the selection at Betfair. Follow any of our Betfair links to open a Befair account now and put our greyhound Tips to the ultimate test.
Australian Racing Greyhound Dog House (NTBBA – Never To Be Backed Again)
Me Boss (New South Wales)
Bikini Beach (Queensland)
Autumn Honey Bee (New South Wales)
Teaman Titch (Victoria)
Sculpted (South Australia)
Miss Opie (Victoria)
Birthday Boy (Victoria)
Australian Racing Greyhound Kennel
Uno Express (Victoria)
Monique's Doll (New South Wales)
More greyhound news