Greyhound Racing Tips For Saturday 19th September 2009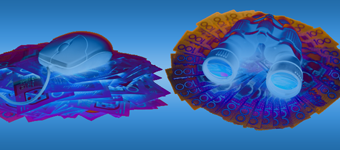 Welcome to Australian Racing Greyhound's Greyhound Racing Tips for Saturday 19th September 2009 with Tips tonight from The Meadows (Victoria), Wentworth Park (New South Wales), and Cannington (West Australia).
Tonight's racing is highlighted by the final of the Group 3 Chairmans Cup heats over the distance at Wentworth Park and it's safe to say that out best tip of the night last week, Red Shilling has the race at its mercy and proved beyond all doubt they should've won the National Distance Champs but running Jarvis Bale off their legs. Only possible danger is Amity Bale, who yet again will be waiting for a charmed rails run to occur.
Add to that the tanatalising prospect of 9 heats of Group 1 Paws Of Thunder action and tonight is one of those night's that it just doesn't get a whole lot better as an armchair punter. As usual we'll cover all the big races and try and tip you a winner in the best of the rest.

Sportsbet is still offering a free $50 bet without deposit is you enter the Sportsbet Free Bet code 27110 and you can get an Iasbet Free Bet of $100 if you deposit just $50 and place it on one of our Tips or your own selection.
With Greyhound Racing coming at us from The Meadows (Victoria), Wentworth Park (New South Wales), and Cannington (West Australia), let's recap out betting advice for tonight's tracks.
The Meadows races over the 525m, 600m and less frequently the 725m distances and the track definitely favours railers; it is almost impossible to make ground once you get wide on the track at The Meadows. The inside 3 boxes are favoured over the 525m, and the inside 4 boxes over the 600m. The outside boxes are a decided disadvantage over the both the shorter distances.
Wentworth Park went from being a very fair track to a leader biased track with the addition of "transition turns" to the corners in the mid 90's. Leaders have been advantaged ever since that track modification and consequently red box draws are small advantage over both the 520m and 720m distances now.
Cannington is one of the better two tracks which does tend to give greyhounds off the speed a chance to run on. Both the 530m, and 642m distances favour the inside boxes and the 1 box has a slight advantage over the 715m distance.
The Meadows Greyhounds – Race 1 – Box 1 – Most Baxter
Most Baxter should be winning this first race after scoring his only 2 career wins from boxes 1 and 3 with a 30.44 win here and a 25.81 effort last start at Geelong. Seems to possess early pace when boxed inside and can disappointing boxed outwide. Gets a rails draw tonight and should be winning this weak affair.
The Meadows Greyhounds – Race 8 – Box 8 – Fabrice Bale
Fabrice Bale gets a perfect draw here for him as he has won 4 of 5 starts from box 8. Has only won 1 of 5 starts at The Meadows and on the surface just seems to be thereabouts at recent runs but grows a leg off the 8 and should be good enough to take this out. Has some very good wins to his name including 25.88 Geelong, 27.27 Horsham, 29.96 Sandown and 30.15 here.
The Meadows Greyhounds – Race 9 – Box 7 – Natalie Rass
The only class greyhound going around in the whole of the 3 725m heats, Natalie Rass is entitled to win this and win this easily if she is to be taken as a serious race dog. Had a fair win over Jumpin' Canary last start at Wentworth Park in a moderate 42.84 but did win a Group 3 at Sandown and really needs to win this to step up to the higher grades. Has started here 3 times for 3 seconds, so don't take short odds.
The Meadows Greyhounds – Race 10 – Box 7 – Miss Fluffy
As has happened just 2 weeks ago these two greyhounds who are owned and trained in the same but different interests, they've again drawn the same race when others were available – well done GRV graders! The last time they met Miss Fluffy got the nod over Jay Bartel at Sale and definitely has a class edge of him. Has resumed from a spell, finding best form in her last 3 starts and here run here to finish second last week in 30 dead on debut was as good as you'll see. A noted speedster she couldn't lead and got shuffled back by was still coming on the line and would've run close to 29.60 or 29.70 had she got clear. Potential topliner who does have speed to lead and has plenty of improvement in her yet.
Group 1 Paws Of Thunder Heat 1 – Wentworth Park Greyhounds – Race 1 – Box 1 – Thai Dream
Plenty to like in this first heat of the Paws Of Thunder and like last year the first of the upsets will kick in with Thai Dream going to be sent around at huge overs in a field where he'll get every chance to repeat last weeks 30.23 effort from the same draw. We were on him last week and although the field was weaker, he is unbeaten from box 1. With Bananarama, Clark No Ee, Devine Ruler and Matching Outcome all trying to go forward, Thai Dream gets the chance to blow the whistle on the first corner, rail up under them and win.
Group 1 Paws Of Thunder Heat 2 – Wentworth Park Greyhounds – Race 2 – Box 1 – Excel Like Time
Anthony Azzopardi's Excel Like Time will win this second heat but will need all the luck in the world to keep drawing this inside box for the next 3 weeks, which is his only chance of POT success. Is virtually unbeatable off box 1 and inside draws but record is not so great outwide. But we don;t need to worry about that tonight. Has box 1, the speed to lead and should salute.
Group 1 Paws Of Thunder Heat 3 – Wentworth Park Greyhounds – Race 3 – Box 5 – Dyna Lachlan
This third heat has chaos written all over it with more than a few on debut at Wentworth Park and wide running Freckles drawn the wrong side of the track on the inside. Have to go with the best greyhound in the race Dyna Lachlan who has done more than enough his year and just keeps performing at top level. Won on debut here last week in 29.93 and will only go better provided he can get enough room to move early.
Group 1 Paws Of Thunder Heat 4 – Wentworth Park Greyhounds – Race 4 – Box 5 – Devine Road
Over rated Cosmic Rumble will start favourite here and if he'd drawn outwide he that quote would be justified but as he'd drawn the inside half of the field yet again, we can put the pen through him. We were on to this form tip with him early in his career but others are slower on the uptake, which just means we get value betting against him off inside draws. Drawn his immediate outside Devine Road will have to step to win but is 2 time group winner here at Wentworth Park and has a remarkably good box 5 record. Record on the track of 5 wins from 9 starts say it all.
Group 1 Paws Of Thunder Heat 5 – Wentworth Park Greyhounds – Race 5 – Box 2 – Dashing Corsair
Some very strong chances drawn this heat and most will be happy just to qualify for next week as the winner will be hard to find. Class greyhound of the race is Cindeen Shelby but with Root Canal drawn underneath her, she is no good thing to lead which she'll probably need to do to win here. Add to that the fact speedy Accounts is drawn to her outside and as well as Cool Flight and she'll be in trouble. Two possible ways this race pans out, Root Canal leads and Dashing Corsair runs her down or Cindeen Shelby manages to overcome trouble to lead and Dashing Corsair runs here down. Either was we're on Dashing Corsair who loves a drawn near the rails, and who won't be trying to lead early but will rail up under trouble and run down whatever is in front. National Sprint Champ who has been a model of consistency and deserves a deep run in this series.
Group 1 Paws Of Thunder Heat 6 – Wentworth Park Greyhounds – Race 6 – Box 5 – Take The Kitty
Another very good heat with lots of legitimate final chances engaged. Aston Trivett gets the luck box draw off the red and would be no chance in this off any other draw but still has to overcome Dana Beatrice, Take The Kitty, Trew Millions and enigmatic Lucatoni, as well as well drawn Firefly Bale. If Dana Beatrice repeated here Easter Egg form she'd be hard to beat here but has been disappointing at best lately and won't have an easy time leading Lucatoni. Take The Kitty is a freakish runner and capable of running over the top of any of these, but does also begin on occasions and could be vying for the lead. Trew Millions is another who can time a start and won't get beaten if leading. Going to go for Take The Kitty and Kenny Cheetham, as it just looks as though he'll be working up outside trouble on his inside on the corner and has the ability drop in behind it or work around and still win; but a win from any of 5 of the 8 runners wouldn't surprise in this.
Group 1 Paws Of Thunder Heat 7 – Wentworth Park Greyhounds – Race 7 – Box 5 – Rockstar Image
Interesting race for its lack of genuine early pace. The late scratching of Like The Look gives Hayder Bale a big advantage off the inside box, but Rockstar Image from box 5 might just be the most consistent beginner and if he leads only Vintage Octane can catch him but doubt he will. The Rockstar returned to his best form with 3 wins in a row recently capped by 30.02 Wentworth Park win off box 8. Disappointed last start but has a very good box 5 record and a quick win at odds won't surprise at all.
Group 3 Chairmans Cup Final – Wentworth Park Greyhounds – Race 8 – Box 3 – Red Shilling
Red Shilling made the trip from Cannington last week and made amends for shooting herself in the foot in the National Distance Champs when she decided at the worst possible time not to jump to the front. Proved conclusively that she should've won that race by leading Jarvis Bale easily and running him off his legs in last weeks heat of this race. Jarvis Bale couldn't go with her and lost ground to her in the run to the line. Only possible hope of beating her tonight is Amity Bale who yet again will stuff her best chances by refusing to go around a greyhound. Red Shilling will have to overcome speedy but weak Whitfield Bale to her outside early but should be able to gain the lead and won't have to go any quicker than last weeks 42.18 to win.
Group 1 Paws Of Thunder Heat 8 – Wentworth Park Greyhounds – Race 9 – Box 4 – High Earner
Not prepared to tip anything else in this other than High Earner who bolted around Wenty on Monday night in a slashing 29.82 solo trial. Rest of these are not really consistent enough to challenge him and would have to produce career best form to get in the ball park. High Earner is somewhat lucky to have drawn one of the weaker POT heats and should annihilate this and make a real statement.
Group 1 Paws Of Thunder Heat 9 – Wentworth Park Greyhounds – Race 10 – Box 1 – Birthday Boy
Birthday Boy really returned to form in the Easter Egg series earlier this year and took a real liking to the track. This time he has shown somewhat near his best form before he got here winning at Sandown and The Meadows at all 3 of his last 3 starts. At his best is very good and remarkably gets his first box 1 draw tonight in 53 starts! Late race doesn't suit but likes the track and is as good as any engaged in this.
Free $50 Bet At Sportsbet
Take advantage of our $50 Free Bet with Sportsbet. Just open a new account at Sportsbet from any of our links and you can be betting and winning for free on us. Use Sportsbet Bonus Code 27110 when signing up for a $50 Free Bet.
Free $100 Bet At Iasbet
Sign up at Iasbet and use the Iasbet Promo Code ARG100 and you can get a Free $100 Bet on us. Just open a new Iasbet account from any of our links, use the Iasbet Bonus Code ARG100 when registering, deposit $50 and have a $50 bet, and your account will be credited with a $100 Free Bet with in 24 hours.
Don't Like Our Tips? Lay Them At Betfair
If you think our selections can't win, you can make money by betting against us and laying the selection at Betfair. Follow any of our Betfair links to open a Befair account now and put our greyhound Tips to the ultimate test. Betfair is also the only site that allows you to get set at Fixed Odds on all greyhounds races Australia wide.
Australian Racing Greyhound Dog House (NTBBA – Never To Be Backed Again)
Me Boss (New South Wales)
Bikini Beach (Queensland)
Autumn Honey Bee (New South Wales)
Teaman Titch (Victoria)
Sculpted (South Australia)
Miss Opie (Victoria)
Australian Racing Greyhound Kennel
Uno Express (Victoria)
Monique's Doll (New South Wales)
Similar Greyhound Racing News