Greyhound Racing Tips For Thursday 19th March 2009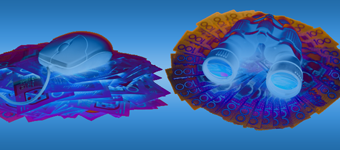 Welcome to Australian Racing Greyhound's free Greyhound Racing Tips for Thursday 19th March 2009 with Tips tonight from Sandown Park (Victoria), Dapto (New South Wales), Albion Park (Queensland), Angle Park (South Australia) and Mandurah (West Australia).
Yesterday's Greyhound Racing Tips were a case of how close. We closed out a profit at all bookies but added to our 3 winners, we had 3 runners outed in to 2nd in photo's and Lochinvar Milano a certainty beat at The Gardens.
For the very first time we nominated a Lay Of The Night and happily Aston Volante did everything we expected and less and managed to get beat from box 1 paying $1.50. If you didn't lay the dog at Betfair I hope you went wide in the exotics or even better found the $17 winner.

On the lay at Betfair showed a small profit as well, so the nay-sayers did well too.
With tonights Greyhound Racing coming from Sandown Park (Victoria), Dapto (New South Wales), Albion Park (Queensland), Angle Park (South Australia) and Mandurah (West Australia). Albion park has the final of the Group 2 Bogie Leigh Queensland Futurity Heats for the bitches and Sandown's feature race tonight is the Bert Bryant Memorial, but before we get to that lets just recap our track advice for those tracks.
Sandown Park is considered one of the best two turn tracks in the country and plays reasonably fairly, although there is a slight bias towards railers and greyhounds on the speed.
Dapto is a track greyhounds either handle or they don't. Favouring early speed greyhounds over all distances, it is one of the few tracks in Australian Greyhound Racing where dogs can race extremely wide and still make ground. Look for greyhounds with exposed form on the track.
Albion Park was the first track in Australia to move to the finish-on lure system and it is definitely the better of the two Queensland TAB tracks. A lack of depth in a lot of races can cause upsets at Albion Park when favourites are over-rated or suffer interference. Tread warily when betting on the corner start 600m races; and the 700m races will often throw up odds-on favourites that have alot of weakness about them.
Angle Park is all about leading to the first corner, class dogs will knock up winning in South Australia as their is a definite lack of depth, even at higher grades. Again be wary of betting in 600m and 700m events at Angle Park as in many cases it is just the last throw of the dice for connections and there are very few genuine stayers.
Mandurah can be a punters graveyard, the 492m distance, 647m distance and the 302m distances are corner starts and even the 405m start is only a short run before the corner. Good beginners are decidedly advantaged as are the red boxes over all 3 shorter distances
Sandown – Race 3 – Box 8 – Qayim Bale
Might be a slightly enigmatic chaser but Qayim Bale is drawn to lead this staying field and will prove very hard to beat despite NSW raider Sand Burner in the field. Qayim Bale has won 2 and been unplaced 2 of his last 4 starts here and at The Meadows. In both wins Qayim Bale has looked very good, winning a heat of the Australian Stayers Trophy in one of those wins; and looked very ordinary at the other starts. Drawn to get a cosy run and lead and that should see him post his first Sandown victory.
Sandown – Race 4 – Box 1 – Roman Bale
We have to give Roman Bale one more try tonight, now he's drawn where he wants to be down on the rail. After last week's losing run we made the observation to only back him again from inside draws and so he gets one last chance here tonight. Roman Bale ran a flying 5.12 first section to be an all the way winner in 30.09 at The Meadows 3 starts back before an unlucky 4th at The Meadows and an ordinary 7th last start here. This son of Bond~Clementine Bale has won 6 from 16 and already has a good 30.01 win to his credit at Sandown.
Sandown Park – Race 7 – Box 1 – Hastings Bale
There's clearly 2 of them, but Hastings Bale has his draw and a very quick win as well as a good Sandiown record of 5 starts for 3 wins and 1 minor to his name. Did the job nicely from box 2 two runs ago running best of night 29.74. Class greyhound at his best who has a personal best of 29.55.
Sandown Park – Race 8 – Box 5 – El Galo
In the Bert Bryant Memorial final worth $10,000 to the winner, El Galo looks an absolute moral despite the box 5 draw in a race devoid of any other genuine early pace. Should be able to lead as he pleases and win comfortably despite the fact Thompson has clearly kept him away from Sandown most of his career due to his weakness at the end of his races. A good quick win here would not do his impending stud career any harm.
Lay Of The Night – Dapto – Race 3 – Box 6 – Mantra Jewel
Absolutely blew them away from box at Bulli last start from box 8, but despite the fact the form guide says led all the way, she didn't step that great and mighty have some trouble if she does the same thing tonight. Will be long odds on and is a huge risk. No doubt talented but a loss here would not surprise and will start well under her real odds. Let Betfair help you be a bookie not a punter in this race and lay her for all she's worth.
Dapto – Race 5 – Box 2 – Thai Agent
Brother to promising Tian Hao Miss and Tian Hao Lee and half brother to Repeated and Hendrix in the same trainer's hands. Won well again last start from the box 6 but really looked to do it tough and only ran 30.27. Freckles will be all the rage from box 7 after running 29.92 last week, leading all the way from box 1, but now has to contend with a wide draw. Freckles will start very short and Thai Dream although he can't run the same quick time can be the knockout dog from box 2.
Dapto – Race 6 – Box 8 – Arctic Romeo
Arctic Romeo has the good form of 5 wins form 11 starts with 2 placings and an immaculate record of 2 starts for 2 wins from box 8. There'll be plenty of money for the box 7 runner Tap That who has only won 6 of 25, but Arctic Romeo can take the trail and run over the top of Tap That.
Albion Park – Race 4 – Box 4 – Elma Fud
The unlikely name Elma Fud has won 4 of 6 starts at this track and distance and was a good 30.56 last starts winner from this box at this track. Has a personal best of 30.09 and has the box and trainer to win this race.
Albion Park – Race 8 – Box 2 – Digital Magic
Absolutely bloused them last week and was one of the few favourites to escape whatever hoodoo was occurring at Albion Park last week with favourites going under left, right and centre. Group One National Futurity winner Digital Magic rand 30.24 winning last week and will only be helped by the move to box 2. Might as well hand her the $25,000 winners cheque now.
Angle Park – Race 5 – Box 4 – Altitude Bale
Went terrible Monday night, jumping poorly and copping several early checks. Thats was in stark contrast to Altitude Bales' previous wins, winning on 2 occassions and bolting in on both counts paying $3.90 and $4.18. The step up in distance helps this normally quick beginner and the distance is no obstacle at all. Forgive him the last run and back up in an ideal race.
Angle Park – Race 6 – Box 1 – Aunty Vick
Was an impressive winner at Port Pirie last week from box 2 and is unbeaten from the red box in a career that has netted 12 wins and 20 placings from 44 starts. Will have gained untold confidence from her last win and will be getting quicker the further they go. Should be able to possy up close form this draw and be very hard to beat.
Angle Park – Race 12 – Box 8 – Romrod
Zero luck here last week from box 1 and the run was full of merit although finished back in the field. The winner of 10 races from 26 starts with 7 placings and has had 11 starts at Angle Park for 5 wins and 4 placings and has a personal best of 29.98. Give him another chance.
Mandurah – Race 6 – Box 8 – Stanga Jill
Up in class and distance but drawn in a race devoid of real early pace. Last start winner and although hasn't won from this draw has been placed at all 4 runs from outside boxes and has been at or near the lead in all recent runs, barring interfernce. Drawn to ping this field, and although inside boxes are advantaged she should lead and get home.
Don't Like Our Tips? Lay Them At Betfair
If you think our selections can't win, you can make money by betting against us, laying the selection at Betfair. Follow any of our Betfair links to open a Befair account now and get a Free$50 Bet to put our greyhound Tips to the test.
NTBBA File (Never To Be Backed Again)
Me Boss (New South Wales)
Bikini Beach (Queensland)
Autumn Honey Bee (New South Wales)
Teaman Titch (Victoria)
Sculpted (South Australia)
Matching Outcome (Queensland)
Australian Racing Greyhound Specials (Follow Up On Them Next Start)
Physical (Dapto, Bulli, Richmond)
Punk Appeal ( > 600m races)
Cyclone Ned (Victoria)
Uno Express (Victoria)
Tearaway Tanya (New South Wales)
Sardius (Victoria – short races / wide draws)
Lochinvar Polo (New South Wales)
Like Iron Mike (Horsham)
Similar Greyhound Racing News