Greyhound Racing Tips For Wednesday 13th May 2009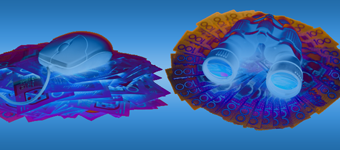 Welcome to Australian Racing Greyhound's free Greyhound Racing Tips for Wednesday 13th May 2009 with Tips tonight from Ballarat (Victoria), Warrnambool (Victoria), The Gardens (New South Wales), Ipswich (Queensland), and Cannington (West Australia).
After making a very handy 25% return on investment with Monday night's 4 winners from just the 7 selections, the gods and Tesltra conspired yesterday to deny us the opportunity to build upon those efforts and with our tips. With all the planets seemingly in a line tonight and the wireless broadband behaving, lets get to tonight's racing.
The feature racing tonight comes from Ballarat with 12 heats of the Ballarat VBIS Maiden Series and a further 5 heats to be held tomorrow afternoon. The Ballarat VBIS has unearthed many a handy greyhound, but unfortunately there's not much in there for us tonight, but with exposed form, next week will the time to make some good money in the semi-finals.

So, with tonight's racing coming Ballarat (Victoria), Warrnambool (Victoria), The Gardens (New South Wales), Ipswich (Queensland), and Cannington (West Australia), lets review our betting advice for those tracks.
Ballarat is one of the fairest one turn tracks in the country and in general punters can bet with confidence over all distances, although inside boxes are slightly favoured and the 8 box races well off the 450m start. The track suits both speedy and strong greyhounds.
Warrnambool was redeveloped in 2008 to remove much of the bias and interference that occured on the old "egg" shaped track. Unfortunately while inteference has been reduced, "transition turns" have turned the track in to a leader biased procession. In almost all races the winner comes from the greyhound in front about 50m from the boxes. Only strong railing greyhounds can make ground from behind and wide runners are decidedly disadvantaged. The red box is favoured over all distances.
The Gardens is one of New South Wales' newest tracks and now the sole home of the NSW NCA. The track strongly favours early speed dogs but the 413m races should be avoided at all costs as they are decided more by interference than ability.The 515m races are worth betting on but the inside 3 boxes are all favoured and even good dogs will find it hard to cross from wide draws. The 600m trip, being a corner, start can often pose a difficult greyhound betting option and the inside box is a huge advantage. Few races are run over the 715m journey.
Ipswich can be a punters graveyard and as a general rule punters avoid investing in the 431m races unless you are laying them on Betfair, as the corner starts throws up many unlikely winners and lots of interference. If you must bet on these races, box 1 wins almost twice as many races as every other box with the exception of the second best box, box 2. The 520m races are a little more even, but have a decided bias toward the four inside boxes due to the short run to the corner and even class greyhounds find it hard to win from wide boxes. The 630m races are another corner start.
Cannington is one of the better two tracks which does tend to give greyhounds off the speed a chance to run on. Both the 530m, and 642m distances favour the inside boxes and the 1 box has a slight advantage over the 715m distance. The 297m races,starting at the top of the back straight, runs reasonably fairly, although box 1 is an advantage. The four inside boxes are advantaged over the 530m, the three inside boxes over the 642m and the 715m races reasonably evenly.
Warrnambool Greyhounds – Race 5 – Box 2 – Blinga
The Jamie Ennis trained Blinga has put togther some good wins through the Bendigo Goldrush Maiden Series before finishing 2nd to Ned's pedro in the final and then winning well at Geelong in 25.93. Has led practically all the way at all his wins so far and should do the same here from box 2.
Warrnambool Greyhounds – Race 7 – Box 7 – Gwen Tennyson
There's no Ben10 engaged here and certainly no Alien Force (sorry, I've got a 6 year old!), so there is no reason Gwen Tennyson can;t rise to the top here and dominate. Has only won 2 of 9 races with 2 minors but looked a very promising greyhound winning at Ballarat 2 starts back, when leading all the way from box 5. Dissapointed here 3 weeks back, but with the look at the track and a freshen up, she should be primed to run well.
Warrnambool Greyhounds – Race 8 – Box 6 – Uno Express
Uno Express repaid our faith in putting him in our Australian Racing Greyhound Kennel by brilliantly winning here last start in best of night 25.54 b y 4 lengths. That was win number 5 from 18 starts and his first over this track and distance on debut. Has put some vry good wins together at Horsham and The Meadows, just has to overcome box 6 tonight.
The Gardens Greyhounds – Race 7 – Box 3 – Hawk Rogan
The Lena Sweetman trained Hawk Rogan might have taken 3 starts to crack his maiden but did it with style, absolutely demolishing his field last start to win by 9.5 lengths running a flying 29.85. Pinged the lids from box 5 that time, which he hadn't done at his previous 2 starts. Has had a 4 week break and fresh might show the same dash from box 3 tonight.
The Gardens Greyhounds – Race 10 – Box 8 – Road Map
Another from the flying Surf Lorian ~ Nova Keroma litter that includes Maitland Gold Cup runner up and sub 30 Maturity Classic heat winner Nova Surf. Remarkably took 6 starts to break through for a 30.30 win here 2 starts ago after leading almost all the way. Chased well enough last week from this same box but couldn't lead or catch the winner Glorious Gem. Should get every chance again from the wide box.
Ipswich Greyhounds – Race 4 – Box 1 – Surf Chariot
Surf Chariot has started six times for 3 wins and 2 2nds and a 30.46 best at Albion Park. Is yet to run here but based on that form and the advantage of box 1 this son of Surf Lorian ~ Good Cheer looks way too good in the depleted field.
Cannington Greyhounds – Race 5 – Box 1 – Ricky's A Robber
Came to WA with only Mt Gambier form but ran a very good 2nd behind Cloverlea Road at his 1st start and then confirmed that by leading all the way last start from box 4 in 30.46. The move to box 1 should help and does look too classy for these.
Don't Miss The Late Mail With Our Twitter Tips
Sometimes things can happen after we publish out Tips which change the way we view a race. Now by using Twitter you can take advantage our of our expert form analysis minute by minute as events happen. Follow us on Twitter and you'll be able to receive all our Late Mail direct to your phone or email, so you'll never miss that next winner, no matter where you are. Follow @GreyhoundRacing on Twitter now and start winning more.
Don't Like Our Tips? Lay Them At Betfair
If you think our selections can't win, you can make money by betting against us and laying the selection at Betfair. Follow any of our Betfair links to open a Befair account now and get a Free$50 Bet to put our greyhound Tips to the ultimate test.
Australian Racing Greyhound Dog House (NTBBA – Never To Be Backed Again)
Me Boss (New South Wales)
Bikini Beach (Queensland)
Autumn Honey Bee (New South Wales)
Teaman Titch (Victoria)
Sculpted (South Australia)
Matching Outcome (Queensland)
Miss Opie (Victoria)
Australian Racing Greyhound Kennel
Physical (Dapto, Bulli, Richmond)
Punk Appeal ( > 600m races)
Uno Express (Victoria)
Miss Amy Jade (Queensland)
Sardius (Victoria – short races / wide draws)
Lochinvar Polo (New South Wales)
Like Iron Mike (Horsham)
After Party (Victoria)
Miss Fluffy (Victoria)
Pure Inspiration (Victoria)
Similar Greyhound Racing News