Greyhound Racing Tips For Wednesday 23rd September 2009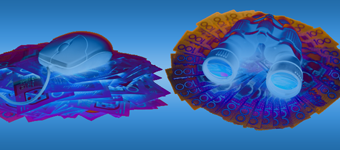 Welcome to Australian Racing Greyhound's Greyhound Racing Tips for Wednesday 23rd September 2009 with Tips tonight from Ballarat (Victoria), Warrnambool (Victoria), The Gardens (New South Wales), Ipswich (Queensland), and Cannington (West Australia).
If you haven't jumped on the bandwagon yet get yourself set up with an account at Sportsbet, one of Ausralia's leading corporate bookies. You can also get set on Greyhound Racing at Fixed Odds at Betfair.
With tonight's racing coming Ballarat (Victoria), Warrnambool (Victoria), The Gardens (New South Wales), Ipswich (Queensland), and Cannington (West Australia), lets review our betting advice for those tracks.

Ballarat is one of the fairest one turn tracks in the country and in general punters can bet with confidence over all distances, although inside boxes are slightly favoured and the 8 box races well off the 450m start. The track suits both speedy and strong greyhounds.
Warrnambool was redeveloped in 2008 to remove much of the bias and interference that occurred on the old "egg" shaped track. Unfortunately while interference has been reduced, "transition turns" have turned the track in to a leader biased procession. In almost all races the winner comes from the greyhound in front about 50m from the boxes. Only strong railing greyhounds can make ground from behind and wide runners are decidedly disadvantaged. The red box is favoured over all distances.
The Gardens is one of New South Wales' newest tracks and now the sole home of the NSW NCA. The track strongly favours early speed dogs but the 413m races should be avoided at all costs as they are decided more by interference than ability.The 515m races are worth betting on but the inside 3 boxes are all favoured and even good dogs will find it hard to cross from wide draws. The 600m trip, being a corner, start can often pose a difficult greyhound betting option and the inside box is a huge advantage. Few races are run over the 715m journey.
Ipswich can be a punters graveyard and as a general rule punters avoid investing in the 431m races unless you are laying them on Betfair, as the corner starts throws up many unlikely winners and lots of interference. If you must bet on these races, box 1 wins almost twice as many races as every other box with the exception of the second best box, box 2. The 520m races are a little more even, but have a decided bias toward the four inside boxes due to the short run to the corner and even class greyhounds find it hard to win from wide boxes. The 630m races are another corner start.
Cannington is one of the better two tracks which does tend to give greyhounds off the speed a chance to run on. Both the 530m, and 642m distances favour the inside boxes and the 1 box has a slight advantage over the 715m distance. The 297m races,starting at the top of the back straight, runs reasonably fairly, although box 1 is an advantage. The four inside boxes are advantaged over the 530m, the three inside boxes over the 642m and the 715m races reasonably evenly.
Ballarat Greyhounds – Race 10 – Box 1 – Giacinta
Last weeks run from Giacinta was too bad to be true. Perhaps she was clearly outpaced from better class dogs like Cosmic Rumble and never really put in. Cosmic Rumble franked the form by bolting in at Wentworth Park on Saturday night in the Paws Of Thunder Heats, so we'll give her another chance from her favourite box. This bitch will go around at huge odds yet again and hasn't won since March 2009 but despite that fact, all bar one of her wins have been from box 1. Needs to show somewhere near her best or she's heading to the NTTBA File.
Ballarat Greyhounds – Race 11 – Box 1 – Extreme Rhode
The Norm McCullagh trained Extreme Rhode was terrible last start at Sandown but will hopefully return to form from box 1 here. All 5 of his wins have been from the inside 3 boxes and a smart 27 dead run at Horsham is among those. Goes very well when he goes and should get enough room to move of this inside draw at Ballarat.
Warrnambool Greyhounds – Race 6 – Box 1 – General View
John Galea's freakish run of box 1 draws continues here again with last start box 2 winner General View getting the regimental treatment and the advantage of box 1. We were on him last start when he won convincingly beating Dr Dennis and running 25.76 leading all the way. That was his third win from 3 starts and then went to Sale on the weekend and was narrowly beaten by speedy Korongah Gem. Should win.
Warrnambool Greyhounds – Race 10 – Box 7 – Eighth Wonder
With all the scratchings, the Dave Burnett trained Eighth Wonder looks the winner from box 7. He has won 4 of his 10 wins from boxes 7 and 8 and with slow beginning Gimme Fifty getting a start in box 6 and nothing outside him, he should have no trouble leading. Was a good last start winner from box 8 at Geelong in 25.61 last Friday night and only has to bring that form here tonight.
The Gardens Greyhounds – Race 5 – Box 2 – Black Wash
Might pay to stick with the good maiden winner for Lorraine Atchison here last week, Black Wash. The son of Elite State~Washing Machine showed good early pace leading throughout in 30.14 from box and just has to handle the move to box 2. Locally trained and sure to be well schooled around the track. Not a hard race and should have little opposition for the lead.
Don't Like Our Tips? Lay Them At Betfair
If you think our selections can't win, you can make money by betting against us and laying the selection at Betfair. Follow any of our Betfair links to open a Befair account now and put our greyhound Tips to the ultimate test. Betfair is also the only site that allows you to get set at Fixed Odds on all greyhounds races Australia wide.
Australian Racing Greyhound Dog House (NTBBA – Never To Be Backed Again)
Me Boss (New South Wales)
Bikini Beach (Queensland)
Autumn Honey Bee (New South Wales)
Teaman Titch (Victoria)
Sculpted (South Australia)
Miss Opie (Victoria)
Australian Racing Greyhound Kennel
Uno Express (Victoria)
Monique's Doll (New South Wales)
Goodesy (New South Wales)
Similar Greyhound Racing News