Wentworth Park betting preview, top tips & odds | Saturday, 30/7
Another very nice 11 race card greets us at the winter wonderland that is Wenty Park this Saturday night. Thankfully we have all dried out a little bit and hopefully the track will be quick and the chasers can show their metal and give us the gift of a greyhound in full flight, doing what they love the most. We have some great races including a couple of cracking staying events not to mention a group worthy free for all. We have to get back into winning form and tip the punters into some quality winners and great value shots. As always please gamble within your means and limits.
Best Bet – Zipping Wilbur (Race 2)
Zipping Wilbur is another dog from the very promising Zipping Garth X Shoshe litter, and like his siblings is starting to show tremendous ability and a propensity for the outside boxes. He has seemed to be able to balance this out with a couple of quality wins from box three recently, and his win here on the July 16 was very good indeed. While there is a distant lack of genuine pace in this race, which will help Wilbur who isn't the best of beginners, we think he might be able to hold the fence through the first turn and dash away with another Wenty win for the Finn kennel which is flying of late. For all those old enough we hope to hear the immortal voice of Mr Ed (Bamboo Harvester for the trivia buffs) ringing in our heads as this boy crosses the line….Oh Wilbur!!!
Danger: Lightning Ethics who has been there and thereabouts without winning of late and was only beaten by his brilliant brother last start. He is always competitive in these races and the aforementioned lack of speed will help this boy navigate the tricky box seven he lands in tonight.
Best Bet
Race 2 –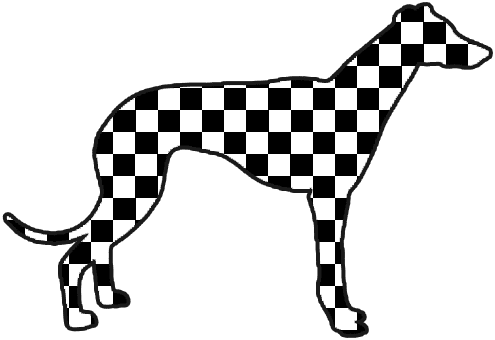 Zipping Wilbur (2)
Form: 212311 | Career: 11: 5-2-2 | Trainer: John Finn
Next Best Bet – Zipping Maserati (Race 6)
Well we have to stay with this son of Zipping Garth x Zipping Lily, Zipping Maserati after he displayed all of his class and speed (just like a true Maserati) on July 23 in the Free For All race when on a track that was noticeably slow. This boy again showed a clean set of paw pads and scorched around the glebe circuit in a best of night of 29.83 seconds. He again was chased by one of the strongest dogs in training in Ritza Donna and again he gave nothing a chance, he just kept finding and digging deep to win comfortably in the end. This race looks a little bit deeper than last Saturday night's race, with Yuko Girl likely to put pressure on early and Mickey Doo drawn down nice and close to the fence and he can do anything when he puts his mind to it. Not to mention King Kyrgios out wide and a very interesting watch in the Qld Champ Shipwreck making his Wenty debut. His trial was exceptional…. However Gentlemen start your motors its Maserati time…….Vroom Vroom
Danger: Shipwreck. This Queenslander really has a massive motor on him and he gave Zipping Kyrgios a start and a galloping lesson in the state of origin match race, which is no mean feat. He had a leisurely trial to get used to Wenty ten days ago and went 29.6sec if you don't mind. The outside may help him early as he is not blessed with exceptional early toe but if he lands a position through that first turn, look out.
Next Best
Race 6 –
Zipping Maserati (4)
Form: 315111 | Career: 36: 21-5-4 | Trainer: Jason Mackay
Best Each Way Bet – Scramjet (Race 3)
Scramjet has never missed the quinella in five goes from the inside draw. Her win her off box two in 29.8sec was very impressive and we can forgive her last start when she blew the start and never got a crack at them. While there are some speedy dogs drawn in this race, box one might just be the runway that the jet needs to get airborne. Not sure she can hold them out, but if she is pushing up under them into that first turn, there is a massive chance of a little bit of trouble in this race and from the box she might get the dream passage. At the odds it makes for a very nice each-way wager indeed
Best Each Way Bet
Race 5 –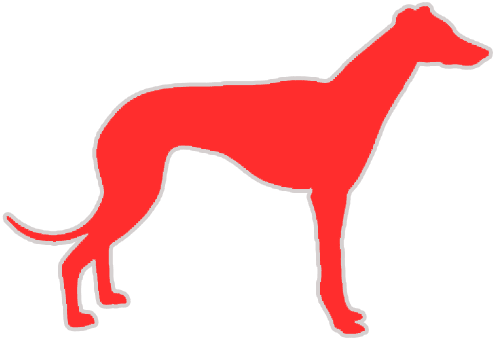 Scramjet (1)
Form: 743518 | Career: 30: 11-9-2 | Trainer: Ronald Asquith
Best Value Bet – Club Model (Race 10)
Club Model can be very hard to catch, but is now starting to bloom for her new trainer Scott Morgan and she will gain a start in this event tonight probably form box eight. Anyone that witnessed her run at Gosford on July 17 would have to agree she flew early and set up a winning break only to be gunned down late in a time they haven't run around Gosford for many months. Now this field is no harder and we all know the statistics if you can lead to the 720m here at this track. There is no reason she won't use box eight perfectly and spear across this field and hopefully hang on in those last 50m or so. If she does, the juicy double figure odds that are on offer will be looking good and hopefully there will be dozens of paparazzi waiting for this model at the winning post.
Best Value Bet
Race 10 –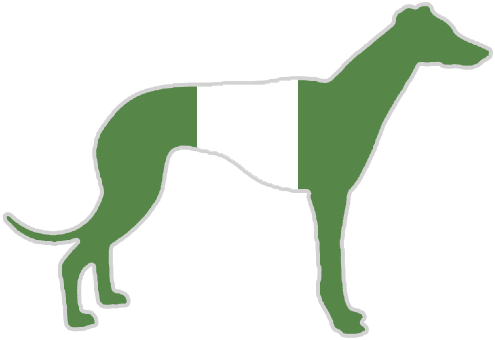 Club Model (9)
Form: 355532 | Career: 34: 6-7-5 | Trainer: Scott Morgan
Saturday Quaddie Tips For Wentworth Park greyhounds
Investment: $108 for 100%