Greyhound courier fees skyrocket as fuel prices keep rising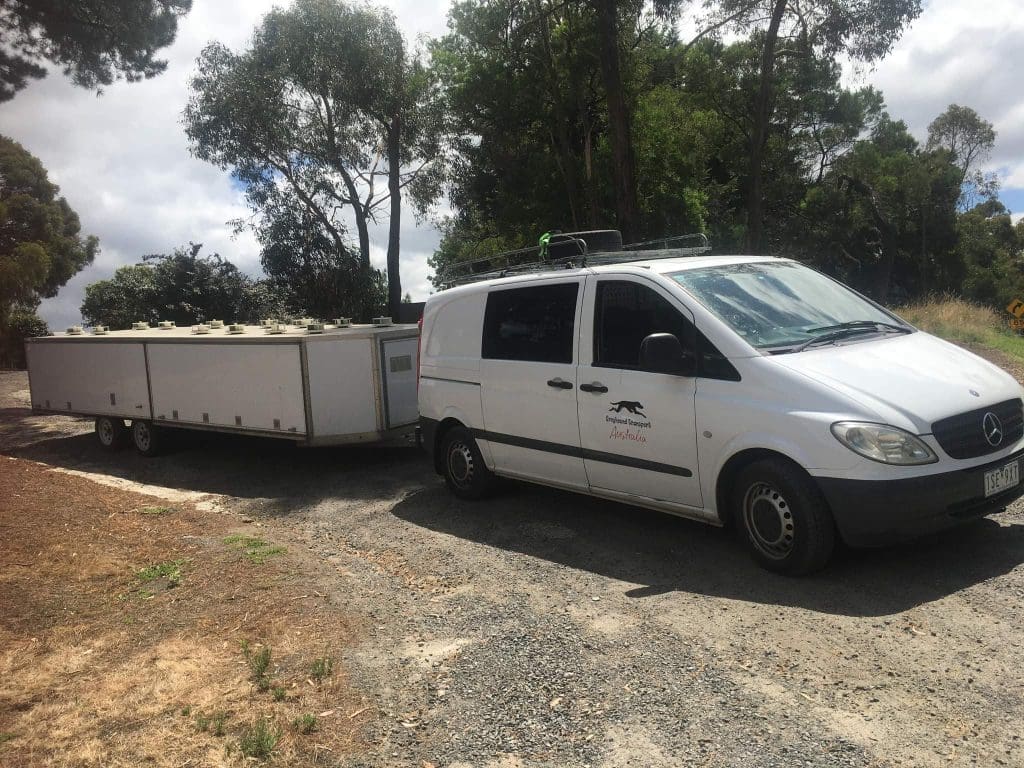 Australia's fuel crisis is affecting greyhound racing couriers with the standard fee doubling in recent weeks as a result.
At the weekend it was reported among two reputable greyhound couriers that some companies were charging as much as $450 per four-hour run for each dog, and who can blame them with fuel prices jumping from $1.59 to $2.19 in recent weeks.
David Graham, of Greyhound Transport Australia, said because of the war between Russia and Ukraine, the escalating fuel prices had heavily interrupted his business.
"Luckily I have a core group of clients and breeders who are understandable of the price increases though," he said.
"I will reduce the price if we see a sudden more realistic pricing of fuel."
Mr Graham said he could not understand the huge price spike given that less than two per cent of fuel was imported from Russia.
"The skyrocketing price of LPG is also peculiar given it's a waste by-product that we dump in the energy markets to places like China who are paying less than 20 cents per litre for it," he said.
But, for the meantime, he said he had no choice but to put prices up.
Interstate couriers doing the Melbourne-to-Sydney run were quoting clients as much as $500 per dog last week, a figure which left industry participants shaking their heads.
Just three weeks earlier the average price per dog from Melbourne to Sydney was averaging $250 per trip.
"Fuel prices are jumping quickly, which is being passed on to the end user," Graham said.
"Greyhound trainers are affected as well and I think trainers should get more on their starters fees temporarily."
But the bad news is that fuel prices are not going to come down anytime soon, so what does that mean for greyhound transport?
The price per litre is tipped to go above $2.50 in the weeks ahead, with petrol a chance to hit $2.80 per litre by October.
Greyhound owners and trainers have been racking up the kilometres in recent weeks, choosing to hit the highway themselves rather than paying the new fees when collecting greyhounds.
Greyhound owner Peter Copeland said it was "understandable" that transport companies upped their prices, but paying in excess of $500 for a four-hour trip was too much to cop.
"I have got two greyhounds to pick up next week, so we would have to do it ourselves," he said.
"We are better off picking the dogs up ourselves considering the costs of greyhound transport, but I can understand why the prices have gone up."
At the time of writing, the cost of regular unleaded is $2.16 per litre in Geelong, $2.19 in Werribee and $2.11 in Melbourne, according to RACV.