Gunnedah receives 13 TAB meetings in 2017-2018 financial year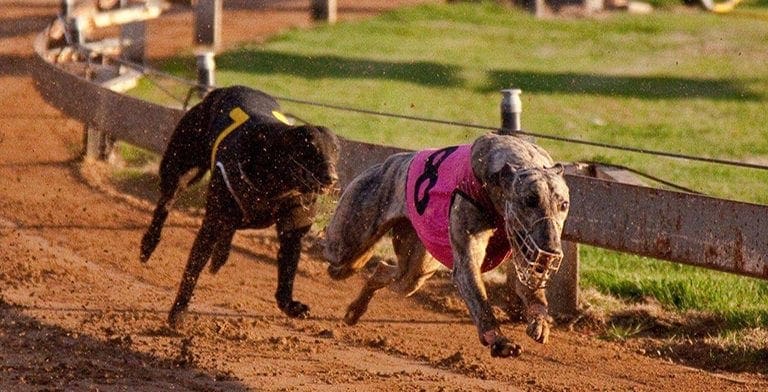 THE New England greyhound racing community is set to receive a massive boost with the announcement that TAB race dates have been allocated to the area throughout 2017-2018.
Greyhound Racing NSW (GRNSW) made the announcement on Tuesday, revealing 13 TAB meetings will be held at Gunnedah throughout the upcoming financial year.
Gunnedah Greyhound Racing Club president Geoff Rose said he was thrilled by the announcement.
"TAB racing has been needed in this area for a long time – the area is going to benefit massively because of this," Rose told Australian Racing Greyhound.
"Now people won't have to jump in a car and drive hours upon hours to race at Dubbo, Grafton or Maitland which are the three closest TAB meetings to us.
"It will improve the welfare of the trainers who won't have to sit in a car for four or five hours and it will also improve welfare for the dogs who don't have to sit in a trailer or the back of the car for all that time and then sit in the kennels at the track.
"It is a great boost to the area – everyone with dogs in the area should be happy as it means the maximum time they will have to travel for TAB racing is an hour and a half.
"It is the best thing that's ever happened to greyhound racing in our region."
GRNSW assigned the meetings after an expression of interest process to determine which track in the area would be approved to stage the meetings.
Gunnedah was the successful tender after committing to a range of improvements which will improve the governance, integrity, animal welfare and safety measures at the venue.
"We had to upgrade our track which we are in the process of doing now including new posts and railing," Rose said.
"We had to also upgrade the kennels to bring them up to standard for TAB racing regarding the temperature which has been completed and we also had to put in a false ceiling which is in the process of happening.
"We also have an electrician working on some lights and two sets of boxes which are going to be put in.
"We also have a new electronic lure and a new electronic clock which we got off Tweed Heads when they closed down.
"We've done a lot of hard yards here – a lot of work including voluntary labour so it is great to get a bit of reward for it."
The 13 TAB meetings will be held on Sundays with dates to be confirmed by GRNSW.
Similar Greyhound Racing News