Would Rapid Journey have earned $1 million if racing in 2017?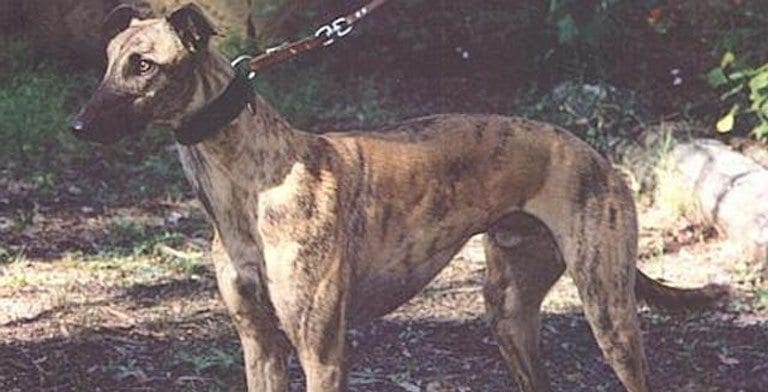 THIS writer has previously penned an article asking the question -and hopefully providing a reasonably satisfactory answer- about how much the great Zoom Top, active between 1967 and 1970, would have earned in the modern era.
Zoom Top won an Australian record $59,032 by the time she was forced into retirement due to injury in 1970. That mark stood for four years and was surpassed in the period from 1974 to 1997 by Lizrene, Acclaim Star, Tangaloa, Winifred Bale, Pretty Fearless, Whip Tip, Bold Trease, Dancing Gamble, Sandi's Me Mum, Highly Blessed, Flying Amy, and Tenthill Doll successively.
Then, in 1998, NSW sprinter Rapid Journey became the first greyhound in Australian history to pass half a million dollars in stake earnings, retiring with $530,995 to his credit. That incredible mark stood for the longest period in history until surpassed in 2011 by the aptly-named High Earner.
Now, almost two decades since Rapid Journey achieved his amazing feat, we have seen the likes of Fernando Bale and Dyna Double One pass the one million dollars milestone.
On Friday night, current superstar Fanta Bale will be looking to join the seven figure club when she contests the Group 1 Bold Trease (715m) at Sandown Park.

That got me thinking: what would Rapid Journey have earned from his 54-start career if he had been racing in 2017? The result, perhaps hardly surprisingly, is massive.
There are some assumptions which have to be made regarding the amounts Rapid Journey would have likely picked up in a few races.
For example, the Penrith track no longer races and Rapid Journey won the Penrith Cup and was second in the 1997 Penrith Derby. The West Australian Interstate Challenge, won by Rapid Journey in 1998, no longer exists. The Winter Stake, run at Wentworth Park, was discontinued after the 2010 edition.
Overall, Rapid Journey finished with 33 wins, six seconds, and five thirds from 54 race starts. Of his 10 unplaced performances, four were fourth placings. His track ability was such that he competed on 13 courses and won on 11. He was placed on the other two. He won from every box and on grass, sand and loam over distances between 314 and 555 metres. He had an amazing record out of boxes five and six, wearing the yellow rug six times for four wins and two seconds and being unbeaten in five races from the six alley, including the National Sprint Championship and the Melbourne Cup.
He made 12 Group finals during his career and won eight of them. Just taking the current prize money for his eight Group victories alone would equal $1,167,500.
By comparison, Fernando Bale collected $1,299,370 from all his 44 races; Dyna Double One earned $1,160,316 from all his 54 races, interestingly exactly the same number as Rapid Journey.
If we then add in Rapid Journey's remaining 46 race starts, comprising 25 wins in races from his Taree maiden to Dubbo to graded wins at Wentworth Park and heat wins of major races, as well as his 11 placings and unplaced runs, I estimate this to total around $152,035.
Add in the Group wins and by my estimation Rapid Journey would have earned the equivalent of $1,319,535 in 2017.
While trying to work out what a greyhound like Zoom Top would have earned today is difficult because the racing landscape is now so much different to that which existed in the late 1960s, running the same kind of exercise for Rapid Journey was a lot easier.
More Greyhounds News