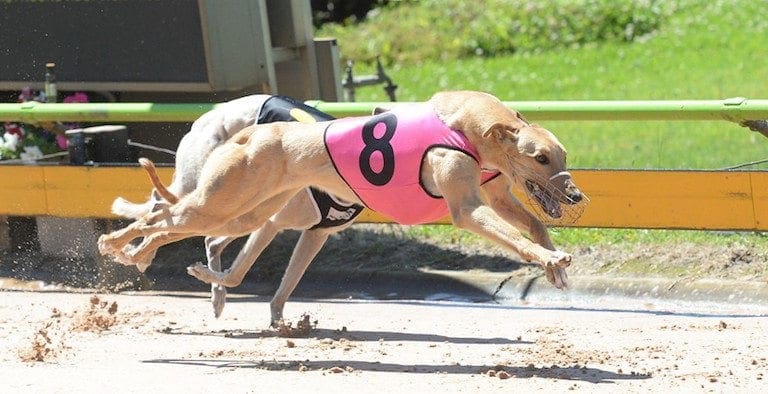 The Sandown Cup is Australia's most prestigious staying event and is run over the 715m trip at Sandown Park.
The race is also the richest long-distance event in the world, offering a massive $175,000 to the winner.
Best bookmakers for betting on the Group 1 Sandown Cup
With the best of the best stayers contesting the series, bookmakers are always on their toes ahead of the Sandown Cup, releasing fixed odds markets on the heats as soon as the box draws are complete, giving punters ample opportunity to get some cash on their top picks.
Some of our recommended online bookies also offer all-in markets for the winner of the final prior to the heats being conducted, giving you the opportunity to land some generous odds if you think you can spot the winner early on in the series.
The race often holds big pools on the final, so there is generally plenty of value to be found for those playing the exotic markets too.
With lots on offer when betting on the Sandown Cup, be sure to check out the form and prices throughout the series and watch for any market movers.
Odds are not yet available for the 2019 Sandown Cup, but be sure to check this page in the weeks leading up to the final to secure the best betting odds on offer.
Sandown Cup Bookies
Group 1 Sandown Cup – history
The race was first run in 1957 when won by Orialta, however it wasn't until 1961 that the event was held over the staying trip, in those days 785 yards, with the winner being Plunkett's Present.
The Sandown Cup is one of the oldest and most prestigious races on the greyhound racing calendar and the honour roll for the feature is about as good as it gets.
Hall of fame greyhounds Lizrene and Bold Trease have both won the Cup and are two of five greyhounds which won the race more than once throughout their careers. The first dual winner was Paul's Thunder in 1970 and 1971, with the great Lizrene taking out the 1972 and 1973 runnings.
Irma Bale won back to back editions of the race, scoring determined victories in 2012 and 2013, while million dollar earner Sweet It Is also triumphed twice in the years 2014 and 2015.
Of course, the race belongs to one greyhound which made the feature his own for four consecutive years during the late 1980s. Bold Trease, a champion stayer, won the Sandown Cup between 1986-1989, a feat which has stood the test of time and is likely to remain unequalled in the future. Bold Trease's efforts in the Sandown Cup are the greatest series of performances in a single major greyhound race anywhere in the world. During the 1950s legendary Irish greyhound Spanish Battleship won three consecutive Irish Derbies, however, to this date, no greyhound has ever won the same major feature in four years running.
Other greats to have taken out the race include Fawn Scout (1966), Top Sovereign (1994), Boronia Blossom (1996), Chinatown Lad (2008), who quinella'd the race with his sister Fallen Zorro, Mantra Lad (2009) and Bobby Boucheau (2011).
There have also been a swag of beaten stars throughout the race's history including Busy's Charm (3rd 1970), Pearl Larricki (2nd 2001), Texas Gold (2nd 2005), Elektra (5th 2006), Miata (3rd 2012 & 2013) and Destini Fireball (5th 2013).
Group 1 Sandown Cup – the recent years
Tornado Tears rubberstamped why he was considered the next big thing of greyhound racing after claiming the 2018 Sandown Cup in thrilling circumstances. Jumping as a short priced favourite, Tornado Tears jumped cleanly from box seven, settling behind kennelmates Benali and Quick Jagger. As the race entered the latter stages Quick Jagger looked to have pinched it on the rail but Tornado Tears launched late to win the race in the shadows of the post just ahead of a fast-finishing Rippin' Sam.

2018 Sandown Cup results

May 24, 2018. Sandown Park SGRC first Prize $250,000
Winner: Tornado Tears (Fernando Bale x Tears Siam) Born: Aug 2016 White & Black Dog. Owner: Millmi (syndicate). Trainer: Rob Britton.
Time: 0.61 Margins: 0.61.
Others in finishing order: Rippin' Sam, Quick Jagger, Moment To Jive, Benali, Zipping Nitro, Dyna Chancer, Royal Chancer.

Fanta Bale stamped herself as a champion of the sport with a sensational victory in the 2017 Sandown Cup. The daughter of David Bale and Ucme Typhoon came from midfield to defeat Dundee Osprey and Burn One Down. The win saw the black bitch become the first greyhound to win group 1 events over 500m (Australian Cup), 600m (Rookie Rebel, Hume Cup) and 700m and elevated her career earnings above $716,000.

2017 Sandown Cup results

May 25, 2017. Sandown Park SGRC first Prize $250,000
Winner: Fanta Bale (David Bale x Ucme Typhoon) Born: Aug 2014 Black Female. Owner: Paul Wheeler. Trainer: Rob Britton.
Time: 41.873 Margins: 0.5.
Others in finishing order: Dundee Osprey, Burn One Down, Midnight Elsa, Dundee Calypso, Trip To Eden, Teddy Monelli, Brolly Bale.

Gerry O'Keeffe collected the biggest win of his training career when Bells Are Ringin' scored as the rank outsider in the 2016 Cup. As much as $80 was on offer for the daughter of Kinloch Brae and Absolute Stunna leading into the event, however when the lids flew open she raced like a good thing, leading virtually all the way.

2016 Sandown Cup results

May 26, 2016. Sandown Park SGRC First Prize $175,000
Winner: Bells Are Ringin (Kinloch x Absolute Stunna) Born: Nov 2013 Brindle Bitch
Owner: Four Frothys Synd. Trainer: Gerry O'Keeffe.
Time: 42.01. Margins: 2 x Head.
Others in finishing order: Who Dey, Zipping Kane, Dublin Bull, Kilkee Flex, Wind Whistler, Luna Jinx, No Donuts.

Sweet It Is claimed her second Sandown Cup with yet another last to first performance, defeating a high quality field including the likes of Lady Toy, Zipping Maggie and Space Star to take home the title. The daughter of Mogambo and Off Springer clocked a fast 41.48 over the 715m trip, scoring by five and three quarter lengths on the line.

2015 Sandown Cup results

May 22, 2015. Sandown, SGRC First Prize $175,000
Winner: Sweet It is (Mogambo x Off Springer) Born: Nov 2011 Black Bitch
Owner/Trainer: Braden Finn
Time: 41.48 Margins: 5.75 x 2.5.
Others in finishing order: Lady Toy, Love Affair, Zipping Maggie, Cosmic Vee Been, Space Star, Mullaway, Unix Bale.

Sweet It Is stamped herself as a bona fide star with a success in the 2014 Cup, flashing home from the back of the field to register a one length success, picking up the $175,000 winner's cheque for 42.05 seconds worth of work.

2014 Sandown Cup results

May 22, 2014. Sandown SGRC First Prize $175,000
Winnr: Sweet It Is (Mogambo x Off Springer) Nov 2011 Black Bitch
Owner: Two Bears Syndicate, Trainer: Darren McDonald.
Time: 42.04 Margins: 1.5 x 1.5
Others in finishing order: Tarks Nemesis, Mepunga Tiara, Break O'Day, Zipping Joe, Supersonic Hawk, Know Class, Butterfly Bling.

Superstar stayer Miata was having her final start in the 2013 Sandown Cup and was out to score her first win in the prestigious feature after running third behind Irma Bale the previous year. However, the mighty west Australian found herself back in the back and despite her best efforts late, she could only manage third behind the same chaser for the second year running. In winning the race, Irma Bale became just the fifth greyhound to win the race more than once, adding her name alongside the greats.

2013 Sandown Cup results

May 23, 2013. SGRC Sandown Park First Prize: $125,000
Irma Bale ( Batrim Bale X Ameila Bale ) October 2010 Black Bitch
Owner: Paul Wheeler Trainer: Graeme Bate
Group 1 Sandown Cup – honour roll
1957 – Orialta
1959 – Woodford Chief
1961 – Plunkett's Present
1963 – Briar View
1964 – Haleka Jewel
1965 – Venetian Court
1966 – Fawn Scout
1967 – Charlie Lee
1968 – Sprite of Egypt
1969 – Local Blend
1970 – Paul's Thunder
1971 – Paul's Thunder
1972 – Lizrene
1973 – Lizrene
1974 – Corcoran
1975 – Tammy Shanta
1976 – Brindle Norma
1977 – Rani's Copy
1978 – Kawati Boy
1979 – Miss Tema
1980 – Wynlee Wonder
1981 – Bianca Lee
1982 – Status Supreme
1983 – Lead Role
1984 – Raurimu
1985 – Tashla
1986 – Bold Trease
1987 – Bold Trease
1988 – Bold Trease
1989 – Bold Trease
1990 – Western Creole
1991 – Pixie Eyes
1992 – Village Stomper
1993 – Eliza Dylan
1994 – Top Sovereign
1995 – Keon Star
1996 – Boronia Blossom
1997 – Tonight's Wish
1998 – Red Mystique
1999 – Smart Attitude
2000 – Osti's Joker
2001 – Bentley Babe
2002 – Jennev
2003 – Arvo's Junior
2004 – Proven Lethal
2005 – Best Quoted
2006 – Sargent Major
2007 – "No Race"
2008 – Chinatown Lad
2009 – Mantra Lad
2010 – Next Top Model
2011 – Bobby Boucheau
2012 – Irma Bale
2013 – Irma Bale
2014 – Sweet It Is
2015 – Sweet It Is
2016 – Bells Are Ringin'
2017 – Fanta Bale
2018 – Tornado Tears
Recommended!