Silver Chief Classic betting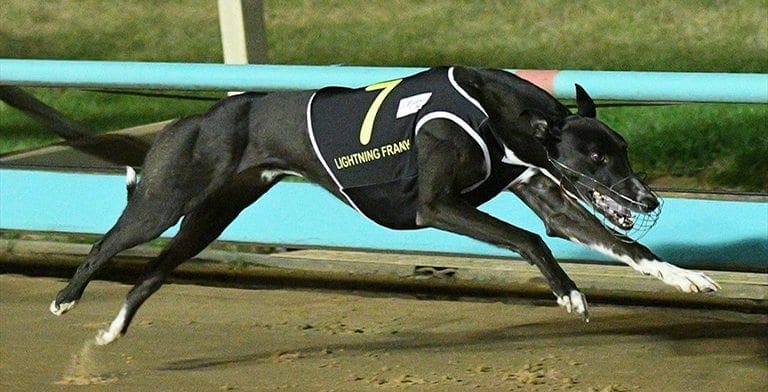 The Silver Chief Classic is a time-honoured event and was first run in 1964 when taken out by Barunah at Olympic Park.
Often regarded as the Derby of greyhound racing, the Silver Chief Classic is open to young male greyhounds and throughout the years it has been won by some of the greatest chasers to have ever graced the track.
The race is a three week series, attracting the best from across the country which converge on The Meadows for a crack at the $100,000 winner's purse.
Betting on the Group 1 Silver Chief Classic
Being a Group 1 event, there is always plenty of betting activity surrounding the Silver Chief Classic. Each year, eight talented youngsters line-up in pursuit of the main prize, resulting in plenty of value to be found throughout the field.
Each of Australian Racing Greyhound's recommended bookmakers offer betting markets on The Silver Chief Classic each and every year as well as every Group 1 event around Australia. Most offer early fixed-odds markets on the series, enabling punters to get some terrific prices about the runner of their choice.
Each of the bookmakers in the above table have outstanding odds and race bonuses for customers, as well as multiple platforms, meaning you can gamble from your mobile phone, your tablet or your personal computer. Australians are legally allowed to gamble on sports with the bookmakers we endorse mainly licenced in the Northern Territory.

Silver Chief Classic Bookies
Silver Chief Classic history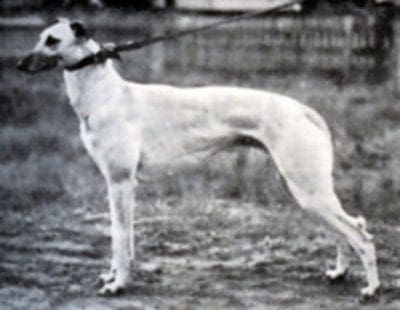 The race is named after the mighty greyhound Silver Chief which was whelped in 1936 and won the prestigious Waterloo Cup in 1939. Silver Chief was renowned on the speed coursing circuit and, having raced in both Melbourne and Sydney throughout his successful career, he went on to become a popular sire once his racetrack career came to an end.
Olympic Park hosted its last Silver Chief Classic in 1996 when Awesome Assassin stormed to victory, with the race then shifting to Sandown Park where it remained until 1999 while the Melbourne Greyhound Racing Association was in the process of moving between Olympic Park and their new track at Broadmeadows.
The year 1999 saw two runnings of the event, the first at Sandown Park and the second at the brand new track at The Meadows, that edition being won by the legendary Kantarn Bale.
Since that year, the Silver Chief Classic has remained at The Meadows and is now firmly steeped in its tradition over the 525-metre trip.
Some of the best have won the Silver Chief – names such as Tempix, Chariot Supreme, Kantarn Bale, Big Daddy Cool, Fedex and Lightning Frank are on the honour roll, many of whom have gone on to win again at the highest level.
Silver Chief Classic – the recent years
Group 1 Silver Chief Classic honour roll
| | |
| --- | --- |
| 1964 | Barunah |
| 1965 | Spartan Prince |
| 1966 | Phantom's Return |
| 1967 | Lord Baden |
| 1968 | Dupondy Two |
| 1969 | Plunder Road |
| 1970 | Black Diro |
| 1971 | Michael Takiri |
| 1972 | Getaway |
| 1973 | Flash Gordon |
| 1974 | Petillant |
| 1975 | Nigger Chimes |
| 1976 | Fritz Mactavish |
| 1977 | Satan's Legend |
| 1978 | Tempix |
| 1979 | San Remo |
| 1980 | Mork The Stork |
| 1981 | Tempix Image |
| 1982 | Bold Assail |
| 1983 | Chariot Supreme |
| 1984 | Rumpus Pappa |
| 1985 | Supreme Spot |
| 1986 | Hopeful Supreme |
| 1987 | Calamity Kid |
| 1988 | Ginger |
| 1989 | Autumn Chariot |
| 1990 | Enfield |
| 1991 | Bomber Gleeson |
| 1992 | Nevik |
| 1993 | Plugger Fever |
| 1994 | Light Of Fire |
| 1995 | Zealous Guy |
| 1996 | Awesome Assassin |
| 1997 | Hotshot |
| 1998 | "Not Held" |
| 1999 | Jamella Prince |
| 1999 | Kantarn Bale |
| 2000 | Dave's Mentor |
| 2001 | Burali Bale |
| 2002 | "Not Held" |
| 2003 | Jimmy Neutron |
| 2004 | Big Daddy Cool |
| 2005 | Ben's Fury |
| 2006 | Closing Argument |
| 2007 | Meticulous |
| 2008 | Regal Thyme |
| 2009 | Fedex |
| 2010 | Enry Walt |
| 2011 | Kilty Lad |
| 2012 | Godsend |
| 2013 | Renegade Chief |
| 2014 | Ollie Bale |
| 2015 | Above All |
| 2016 | Midwinter |
| 2017 | Lightning Frank |
| 2018 | Out Of Range |