Bundaberg greyhound track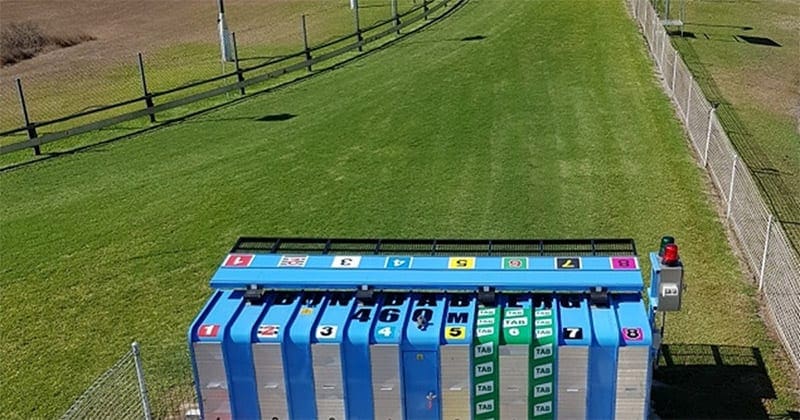 Address: Maynards Road, Bundaberg QLD 4670
Phone: (07) 4152 2033
Racing Distances: 460m, 550m, 720m, 923m.
Track Records:

460m – 26.01 – Tweed Intent – November 2006
550m – 31.21 – My Souvenir – 1997
720m – 42.08 – Warren's Best – 1997
923m – 56.42 – Miss Rebecca – 1988

Trials: Bundaberg trials every Saturday following the race meetings as well as every second Tuesday between 4pm and 5pm. Bookings are essential and can be made by calling the office on (07) 4152 2033.
Bundaberg – history
The Bundaberg course, called Thabeban Park, is located on Maynard's Road and is a two-turn grass circuit with races run over 460, 550 and 720 metres.
Racing first took place on August 31, 1929, when the Bundaberg Coursing Association held an eight-race meeting with all events over 350 yards. At the time, the population of Bundaberg was around 10,000 people. Racing continued in Bundaberg into the 1950s.
The current track opened for racing in October 1977.
In 2004 the club installed air-conditioned kennels for the competing greyhounds as well as building a straight track to help local trainers maintain their charges' fitness levels.
In 2010 around $200,000 was spent on further upgrades, with a new lure mechanism being the main outlay, replacing the 30-year-old system.
Bundaberg hosts the shortest greyhound race in Australia, the Bundaberg Bullet, run over 250 metres.
The premier race each year is the Bundaberg Cup, run over 550 metres and is usually held in May.