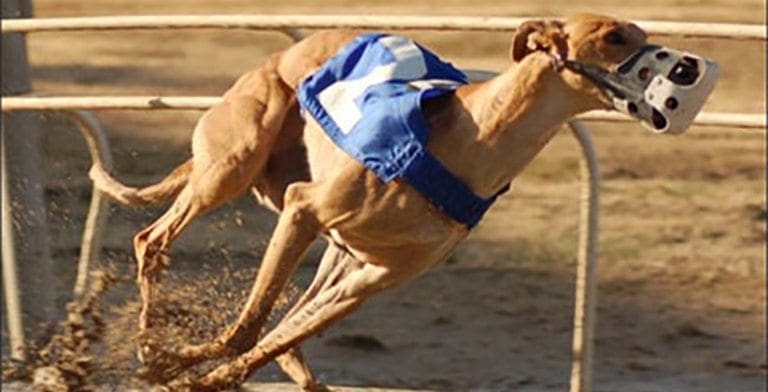 While it is nowhere as big as the Australian industry, greyhound racing in America remains a popular past time for many people – with its origins dating back to the early 1900s.
Unlike Australia, the vast majority of greyhound tracks in the USA are owned privately, with seven states currently holding regular greyhound racing events.
Because it is not an industry run in all 50 states, greyhound racing in the US is regulated by state or local laws.
Many state regulators are in charge of the financial aspects of the sport, with the welfare of the greyhounds remaining a responsibility of the owners and trainers.
Also, each racetrack is able to implement its own rules, policies and procedures.
Best bookies for US greyhound racing
We'll cover how to wager on USA greyhound racing from Australia further down, but this section will teach Americans how to wager on the dogs online. The legalisation of sports betting in the US on a state by state basis starting with New Jersey sports betting has seen the popularity of sports and fantasy betting surge in recent years, and most sportsbooks are focussed on servicing those markets at the moment. But some US greyhound racebooks still exist.
If you are unable to make one of the tracks, but still wish to have a bet on a greyhound race being held in the USA, these sites will accept your money:
Bet America:
Is a respected site based out of North Dakota in the USA which only features wagering on horse racing, greyhound racing and fantasy sports. It has a good reputation for player safety, including prompt payment processing and 24/7 customer service. The site boasts that it has markets on over 1000 greyhound races per week, which is outstanding. You can get a USD $300 bonus simply for signing up and making your first deposit.

---

OffTrackBetting.com
Online betting site which offers wagering on Thoroughbred racing, harness racing and greyhound racing. It is a parimutuel betting service, meaning you can bet into pools at various race tracks around the world. The bookie is USA licensed and allows you bet off mobile devices, tablets and computers. It is only open to USA citizens.

---

Sportsbet.com.au
Sportsbet is the only current option in 2017 to wager on USA greyhound racing from Australia. While the bookie doesn't have every market for greyhound races run in the USA they will often have some. If there is a particular race that you wish to bet on it is worth contacting customer service, who will more than likely frame a market for the event. Americans please be aware that this site is not open to people from the USA.

Featured casinos
History of greyhound racing in America
The first greyhounds were imported to America in the late 1800s which was soon followed by coursing events behind a live hare.
Greyhound racing of the modern era began to take shape back in 1912 when Owen Patrick Smith invented the mechanical lure which made racing around a circular shaped track possible.
Five years later, the first circle track opened in 1919 in Emeryville, California, located in the San Francisco Bay area.
Pari-mutuel wagering was not legislated in Florida until 1931 and after that time greyhound and horse racing laws were passed. A Racing Commission granted permits for greyhound tracks to begin operation including the Palm Beach Kennel Club which opened in 1932.
By 1935, there were 10 licensed tracks in operation in Florida alone, with Oregon and Massachusetts the next two states to legalise greyhound racing. Arizona became the fourth state to allow greyhound racing in 1939.
Carolina and South Dakota both legalised greyhound racing in 1949 followed by Arkansas in 1957, with six new tracks opening throughout the 1950s.
Through the 70s and 80s, 12 more states legalised greyhound racing – Alabama, Connecticut, Idaho, Kansas, New Hampshire, Nevada, Rhode Island, Texas, Vermont, West Virginia and Wisconsin.
Starting in the 1990s, seven US states and the Territory of Guam repealed their authorisation or pari-mutuel betting on dog racing, with some also banning simulcast betting on greyhound racing.
Affected states were Vermont, Idaho, Nevada, Guam, Massachusetts, Rhode Island, New Hampshire, Colorado, South Dakota – whilst five other states also passed pre-emptive measures – Maine, Virginia, Washington, North Carolina and Pennsylvania.
Important to nota is that most states have not banned greyhound racing per se, but have passed legislation to outlaw pari-mutuel betting.
States with an actual ban on greyhound racing are Maine, Arizona and Colorado – with the latter still allowing simulcast betting at its sole horse racing track.
The sole registry for racing greyhounds on the North American continent is controlled by the National Greyhound Association (NGA) which is a voluntary non-profit association. The NGA keeps records of all breeding, litters, pups whelped, individual registrations, transfers and leases.
US greyhound racing tracks
Based on the National Greyhound Association website, there are currently 17 greyhound tracks in operation in America.
Listed below, in alphabetical order, are the greyhound tracks currently in operation in America:
Birmingham race course:
Situated in Alabama, the Birmingham track offers live greyhound racing 52 weeks of the year as well as simulcast greyhound and thoroughbred racing from across the country.
Caliente greyhound park:
The Californian track races between late April through to October and also televises live greyhound and horse racing from all over the world.
Corpus Christi greyhound racing track:
The $21 million facility in Texas offers live pari-mutuel racing and also simulcasts events from Galveston and Miami.
Daytona Beach kennel club:
Having opened in 2008, the Daytona Beach track is also home to an entertainment complex including poker rooms and private betting carrels.
Derby Lane St. Petersburg kennel club:
The premier greyhound racing track in the US, the venue hosts year-round live championship racing six days a week in addition to thoroughbred, harness, Jai Alai and other Florida greyhound simulcasts.
Ebro greyhound park:
The Florida track hosts live greyhound racing from May through to August each year.
Flagler-Magic city:
The Miami track is the top venue in the Magic City area and has been for 80 years. It is home to greyhound racing from June through to October.
Iowa greyhound park:
Built along the Mississipi River in Dubuque, Iowa holds greyhound racing from May through to October. The track was built in 1984 and was the first not-for-profit track established in the country, with all profits going towards local charities.
Jacksonville Orange park:
This track is also based in Florida and holds racing every evening except Sunday and Tuesday as well as matinee racing on Wednesday, Saturday and Sunday.
Naples – Ft Myers:
Located on Florida's southwest coast, the Naples – Ft Myers track races all year round also features a casino style poker room and simulcasts other dog and horse meetings.
Mardi Gras – Hollywood:
The biggest venue in South Florida, you can enjoy greyhound racing at the Hollywood track between December and April as well as more than 30 simulcast races each day of thoroughbred, greyhound and harness racing.
Mobile Greyhound Park:
Located in Alabama, this track is another which also simulcasts horse and greyhound racing.
Palm Beach kennel club:
Year round greyhound racing and simulcast action which also welcomes families with children.
Sanford Orlando:
The Sanford Orlando Kennel Club hosts live greyhound racing on Monday, Wednesday, Thursday, Friday and Saturday afternoons as well as evening meetings on Friday and Saturday nights. The track also has simulcast wagering on greyhound, thoroughbred and harness racing seven days a week.
Southland:
First opening in 1956, the Southland track is home to one of the biggest kennel compounds in the country and can hold up to 1,950 greyhounds at a time. It is also the only track in the US which conducts nine dog racing. The track holds approximately 6,000 races per annum.
Tri-State Greyhound:
Located in West Virginia, the track races live from Wednesday through to Saturday.
Wheeling Island:
Another track situated in West Virginia which races on Mondays and Thursdays as well as broadcasting simulcasts from other greyhound tracks around the country.