2017 Bill Collins Speed Star, Racecallers & Lizrene free tips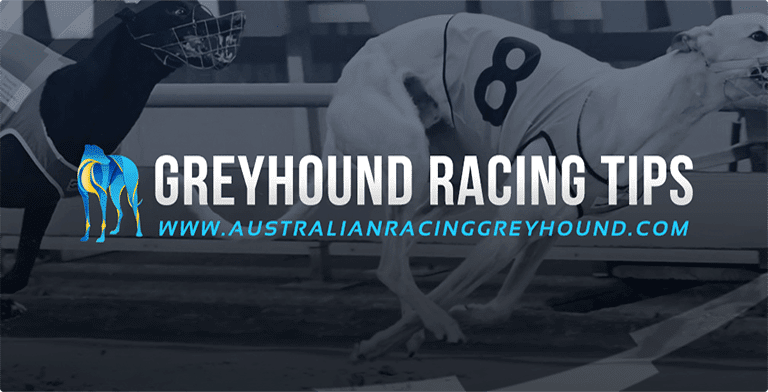 A MASSIVE night of greyhound racing awaits at Sandown Park on Thursday night featuring three group events – the Bill Collins Speed Star (515m), the Racecallers (595m) and the Lizrene (715m).

Each race features some of the best greyhounds currently in training – with much of the hype surrounding the Bill Collins Speed Star which is an innovative concept featuring eight of the fastest dogs to have raced at Sandown Park this year competing in four two dog match races.

Meanwhile the Racecallers and the Lizrene will be run over the middle distance and staying trips respectively – with both features carrying group 3 status and a $25,000 winner's cheque.

Want extra bang for your buck? Be sure to check out the free bet bonuses exclusive to readers of Australian Racing Greyhound.


Notice: Trying to get property of non-object in /home/australianracinggreyhound/public_html/wpress/wp-content/plugins/Odds-Compare/Views/odds_table/odd_single.php on line 31

Notice: Trying to get property of non-object in /home/australianracinggreyhound/public_html/wpress/wp-content/plugins/Odds-Compare/Views/odds_table/odd_single.php on line 36

Notice: Trying to get property of non-object in /home/australianracinggreyhound/public_html/wpress/wp-content/plugins/Odds-Compare/Views/odds_table/odd_single.php on line 37

Notice: Trying to get property of non-object in /home/australianracinggreyhound/public_html/wpress/wp-content/plugins/Odds-Compare/Views/odds_table/odd_single.php on line 39

Notice: Trying to get property of non-object in /home/australianracinggreyhound/public_html/wpress/wp-content/plugins/Odds-Compare/Views/odds_table/odd_single.php on line 42

Notice: Trying to get property of non-object in /home/australianracinggreyhound/public_html/wpress/wp-content/plugins/Odds-Compare/Views/odds_table/odd_single.php on line 57


Notice: Trying to get property of non-object in /home/australianracinggreyhound/public_html/wpress/wp-content/plugins/Odds-Compare/Views/odds_table/odd_single.php on line 67
- Race

Notice: Trying to get property of non-object in /home/australianracinggreyhound/public_html/wpress/wp-content/plugins/Odds-Compare/Views/odds_table/odd_single.php on line 68


Notice: Trying to get property of non-object in /home/australianracinggreyhound/public_html/wpress/wp-content/plugins/Odds-Compare/Views/odds_table/odd_single.php on line 69

Class:
Notice: Trying to get property of non-object in /home/australianracinggreyhound/public_html/wpress/wp-content/plugins/Odds-Compare/Views/odds_table/odd_single.php on line 70


Notice: Trying to get property of non-object in /home/australianracinggreyhound/public_html/wpress/wp-content/plugins/Odds-Compare/Views/odds_table/odd_single.php on line 72

Track Rating:
Notice: Trying to get property of non-object in /home/australianracinggreyhound/public_html/wpress/wp-content/plugins/Odds-Compare/Views/odds_table/odd_single.php on line 73


Notice: Trying to get property of non-object in /home/australianracinggreyhound/public_html/wpress/wp-content/plugins/Odds-Compare/Views/odds_table/odd_single.php on line 75
10:00am

Notice: Trying to get property of non-object in /home/australianracinggreyhound/public_html/wpress/wp-content/plugins/Odds-Compare/Views/odds_table/odd_single.php on line 102


Notice: Trying to get property of non-object in /home/australianracinggreyhound/public_html/wpress/wp-content/plugins/Odds-Compare/Views/odds_table/odd_single.php on line 102
m

Notice: Trying to get property of non-object in /home/australianracinggreyhound/public_html/wpress/wp-content/plugins/Odds-Compare/Views/odds_table/odd_single.php on line 105
m

Notice: Trying to get property of non-object in /home/australianracinggreyhound/public_html/wpress/wp-content/plugins/Odds-Compare/Views/odds_table/odd_single.php on line 107
Wednesday 11:15pm
$200

$140

$500

$150

$501

$100

$502


Notice: Trying to get property of non-object in /home/australianracinggreyhound/public_html/wpress/wp-content/plugins/Odds-Compare/Views/odds_table/odd_rows_section.php on line 10

Warning: Invalid argument supplied for foreach() in /home/australianracinggreyhound/public_html/wpress/wp-content/plugins/Odds-Compare/Views/odds_table/odd_rows_section.php on line 10


Match race one: Riveting (inside) vs. Nature's Gent (outside)

Neither of these two are brilliant beginners but they both have massive engines. Going to go with RIVETING (1) which has the advantage of the inside draw – although there isn't much between the pair so it would not be a surprise either way. Predicted time: 29.40.

Match race two: Princess Pout (inside) vs. Bewildering (outside)

BEWILDERING (4) is the fastest qualifier for the series and if he can repeat his flying 29.18 qualifying time from Sunday then he should go close to winning the whole thing. PRINCESS POUT (9) can probably run quicker than her 29.36 qualifying time, but she is only second up from a short break and the query is whether she will be at her peak. Predicted time: 29.20.

Match race three: Black Mumbo (inside) vs. Flyrite (outside)

BLACK MUMBO (5) is better than his most recent form reads and he should relish the two dog format. The inside draw will help him and whilst he isn't the best of beginners, he should get clear room and can showcase his massive engine. FLYRITE (6) is a great youngster and should lead this match race – however he may not be able to hold out Black Mumbo. Predicted time: 29.35.

Match race four: Eminent Reality (inside) vs. Aston Dee Bee (outside)

ASTON DEE BEE (8) has never been behind the hoop arm but he is a class animal and I can't see that worrying him. He is a hard chaser in sensational form, having clocked record or near record times at his two most recent starts at Bulli and Maitland. EMINENT REALITY (7) is probably one of the fastest dogs in training, however we think Aston Dee Bee has a slight edge on his rival for this race. Predicted time: 29.15.


Notice: Trying to get property of non-object in /home/australianracinggreyhound/public_html/wpress/wp-content/plugins/Odds-Compare/Views/odds_table/odd_single.php on line 31

Notice: Trying to get property of non-object in /home/australianracinggreyhound/public_html/wpress/wp-content/plugins/Odds-Compare/Views/odds_table/odd_single.php on line 36

Notice: Trying to get property of non-object in /home/australianracinggreyhound/public_html/wpress/wp-content/plugins/Odds-Compare/Views/odds_table/odd_single.php on line 37

Notice: Trying to get property of non-object in /home/australianracinggreyhound/public_html/wpress/wp-content/plugins/Odds-Compare/Views/odds_table/odd_single.php on line 39

Notice: Trying to get property of non-object in /home/australianracinggreyhound/public_html/wpress/wp-content/plugins/Odds-Compare/Views/odds_table/odd_single.php on line 42

Notice: Trying to get property of non-object in /home/australianracinggreyhound/public_html/wpress/wp-content/plugins/Odds-Compare/Views/odds_table/odd_single.php on line 57


Notice: Trying to get property of non-object in /home/australianracinggreyhound/public_html/wpress/wp-content/plugins/Odds-Compare/Views/odds_table/odd_single.php on line 67
- Race

Notice: Trying to get property of non-object in /home/australianracinggreyhound/public_html/wpress/wp-content/plugins/Odds-Compare/Views/odds_table/odd_single.php on line 68


Notice: Trying to get property of non-object in /home/australianracinggreyhound/public_html/wpress/wp-content/plugins/Odds-Compare/Views/odds_table/odd_single.php on line 69

Class:
Notice: Trying to get property of non-object in /home/australianracinggreyhound/public_html/wpress/wp-content/plugins/Odds-Compare/Views/odds_table/odd_single.php on line 70


Notice: Trying to get property of non-object in /home/australianracinggreyhound/public_html/wpress/wp-content/plugins/Odds-Compare/Views/odds_table/odd_single.php on line 72

Track Rating:
Notice: Trying to get property of non-object in /home/australianracinggreyhound/public_html/wpress/wp-content/plugins/Odds-Compare/Views/odds_table/odd_single.php on line 73


Notice: Trying to get property of non-object in /home/australianracinggreyhound/public_html/wpress/wp-content/plugins/Odds-Compare/Views/odds_table/odd_single.php on line 75
10:00am

Notice: Trying to get property of non-object in /home/australianracinggreyhound/public_html/wpress/wp-content/plugins/Odds-Compare/Views/odds_table/odd_single.php on line 102


Notice: Trying to get property of non-object in /home/australianracinggreyhound/public_html/wpress/wp-content/plugins/Odds-Compare/Views/odds_table/odd_single.php on line 102
m

Notice: Trying to get property of non-object in /home/australianracinggreyhound/public_html/wpress/wp-content/plugins/Odds-Compare/Views/odds_table/odd_single.php on line 105
m

Notice: Trying to get property of non-object in /home/australianracinggreyhound/public_html/wpress/wp-content/plugins/Odds-Compare/Views/odds_table/odd_single.php on line 107
Wednesday 11:15pm
$200

$140

$500

$150

$501

$100

$502


Notice: Trying to get property of non-object in /home/australianracinggreyhound/public_html/wpress/wp-content/plugins/Odds-Compare/Views/odds_table/odd_rows_section.php on line 10

Warning: Invalid argument supplied for foreach() in /home/australianracinggreyhound/public_html/wpress/wp-content/plugins/Odds-Compare/Views/odds_table/odd_rows_section.php on line 10


FANTA BALE (6) returns to her favourite distance for this event and she appears the greyhound to beat. Despite the poor draw she should have enough early dash to push up towards the lead and if she finds the bunny she will take some serious catching. This is a cracking race, so don't go taking short odds about her – but she is our top pick.

SHIMA SONG (1) returned to her best with a strong win at The Meadows last start. From box one she should be able to hold her spot on the fence and run a prominent race.

BURN ONE DOWN (2) is a freak stayer and he showed he is nearing his best when returning from a two month break with a 29.37 trial here last Sunday. The rise in trip is ideal and, whilst it is 100m short of his best distance, he should be able to slot into a nice spot early and will be storming home late. If he can stay out of trouble he should be finishing over the top of them and is probably the only greyhound capable of running past dogs such as Fanta Bale.

DUNDEE OSPREY (7) is probably racing a bit below his best at present, but he is still an above average greyhound and box seven is a big advantage for him.


Notice: Trying to get property of non-object in /home/australianracinggreyhound/public_html/wpress/wp-content/plugins/Odds-Compare/Views/odds_table/odd_single.php on line 31

Notice: Trying to get property of non-object in /home/australianracinggreyhound/public_html/wpress/wp-content/plugins/Odds-Compare/Views/odds_table/odd_single.php on line 36

Notice: Trying to get property of non-object in /home/australianracinggreyhound/public_html/wpress/wp-content/plugins/Odds-Compare/Views/odds_table/odd_single.php on line 37

Notice: Trying to get property of non-object in /home/australianracinggreyhound/public_html/wpress/wp-content/plugins/Odds-Compare/Views/odds_table/odd_single.php on line 39

Notice: Trying to get property of non-object in /home/australianracinggreyhound/public_html/wpress/wp-content/plugins/Odds-Compare/Views/odds_table/odd_single.php on line 42

Notice: Trying to get property of non-object in /home/australianracinggreyhound/public_html/wpress/wp-content/plugins/Odds-Compare/Views/odds_table/odd_single.php on line 57


Notice: Trying to get property of non-object in /home/australianracinggreyhound/public_html/wpress/wp-content/plugins/Odds-Compare/Views/odds_table/odd_single.php on line 67
- Race

Notice: Trying to get property of non-object in /home/australianracinggreyhound/public_html/wpress/wp-content/plugins/Odds-Compare/Views/odds_table/odd_single.php on line 68


Notice: Trying to get property of non-object in /home/australianracinggreyhound/public_html/wpress/wp-content/plugins/Odds-Compare/Views/odds_table/odd_single.php on line 69

Class:
Notice: Trying to get property of non-object in /home/australianracinggreyhound/public_html/wpress/wp-content/plugins/Odds-Compare/Views/odds_table/odd_single.php on line 70


Notice: Trying to get property of non-object in /home/australianracinggreyhound/public_html/wpress/wp-content/plugins/Odds-Compare/Views/odds_table/odd_single.php on line 72

Track Rating:
Notice: Trying to get property of non-object in /home/australianracinggreyhound/public_html/wpress/wp-content/plugins/Odds-Compare/Views/odds_table/odd_single.php on line 73


Notice: Trying to get property of non-object in /home/australianracinggreyhound/public_html/wpress/wp-content/plugins/Odds-Compare/Views/odds_table/odd_single.php on line 75
10:00am

Notice: Trying to get property of non-object in /home/australianracinggreyhound/public_html/wpress/wp-content/plugins/Odds-Compare/Views/odds_table/odd_single.php on line 102


Notice: Trying to get property of non-object in /home/australianracinggreyhound/public_html/wpress/wp-content/plugins/Odds-Compare/Views/odds_table/odd_single.php on line 102
m

Notice: Trying to get property of non-object in /home/australianracinggreyhound/public_html/wpress/wp-content/plugins/Odds-Compare/Views/odds_table/odd_single.php on line 105
m

Notice: Trying to get property of non-object in /home/australianracinggreyhound/public_html/wpress/wp-content/plugins/Odds-Compare/Views/odds_table/odd_single.php on line 107
Wednesday 11:15pm
$200
$140
$500
$150
$501
$100
$502

Notice: Trying to get property of non-object in /home/australianracinggreyhound/public_html/wpress/wp-content/plugins/Odds-Compare/Views/odds_table/odd_rows_section.php on line 10

Warning: Invalid argument supplied for foreach() in /home/australianracinggreyhound/public_html/wpress/wp-content/plugins/Odds-Compare/Views/odds_table/odd_rows_section.php on line 10

DUNDEE CALYPSO (5) has won her past three in a row and there is nothing to suggest she can't make it four on Thursday night. The daughter of Barcia Bale and Crown Poker has broken the 42 second barrier on each occasion and has defeated some classy greyhounds such as Fanta Bale, Polijuice Potion and Trip To Eden in the process. She is probably better off drawn closer to the fence, but she generally shows good pace which should put her up near the front in the early stages.
TRIP TO EDEN (2) is a dual group 1 winner and he gets the chance to redeem himself after running a couple of placings in the past few weeks. Box two is ideal for him – he just needs a bit of luck in the early stages to find a nice spot. If he can get up towards the lead he will be hard to hold out in the closing stages.
TEDDY MONELLI (1) is a classy front running stayer – he is well drawn in box one although he will need to pinch a break to hold off some of these dogs in the final stages.
EBBY RIPPER (6) is better than her recent form reads – she will get well back in the early stages but will be flying home late and boasts a slick 41.68 personal best over the track and trip.