Thompson qualifies three for world's richest staying race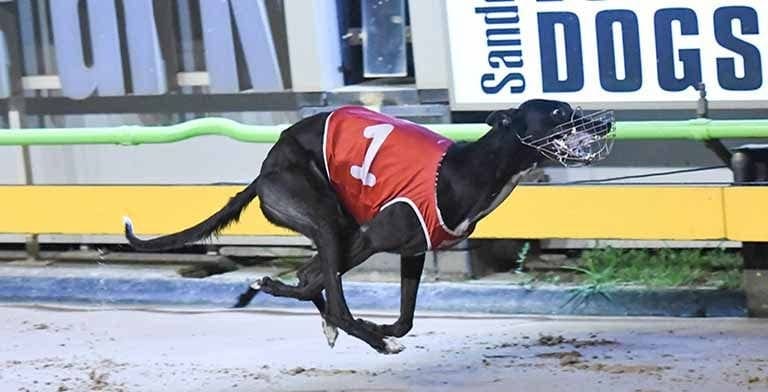 SEONA Thompson will be represented by three greyhounds in next week's Group 1 Sandown Cup (715m) after four heats of the $175,000 to the winner feature were conducted at Sandown Park on Thursday night.
The star of Thompson's trio is undoubtedly Burn One Down which scored a determined victory in the third heat of the night. The black dog jumped fairly from box six, settling midfield in the early stages behind early leaders Dundee Calypso (box two) and Caco Potion (box eight).
The son of Buck Fever and Fancy Jaffa slowly began grinding back the margin, hooking to the outside and storming down the centre of the track to defeat a gallant Dundee Calypso by 0.31 lengths in 41.83.
Both greyhounds will progress through to the decider, with Burn One Down certain to strip fitter for the run which was just his second start back from a lengthy break.
Thompson will also be represented in the final by Midnight Elsa and Trip To Eden which both finished second in their respective heats.
Midnight Elsa was having just her fifth start on Thursday night, with the two year old contesting her first '700' just four days after clocking a near record 36.83 triumph at Sale over 650m.
Jumping from box four, the daughter of Shakey Jakey and Midnight News had to be content with third in the early stages, making her way into second spot entering the back straight the second time.
However, the black bitch couldn't keep up with the winner, Fanta Bale, which scored by just over one and a half lengths in a quick 41.73.
Fanta Bale, a three time group 1 winner, has now won 22 of her 36 starts – with a win in next week's final set to take her career earnings above the $716,000 mark.
Meanwhile, Trip To Eden narrowly missed out on the win when finishing well to run second behind Teddy Monelli in the fourth heat.
The Group 1 Super Stayers winner was fourth early from box two, weaving his way closer to the leader throughout the race, but couldn't get there in time when beaten half a length in 42.00.
All honours went to the winner which was able to lead from start to finish – bringing up his 17th career victory at start 35.
The remaining heat of the night was won by Dundee Osprey in a one act affair off box five. The son of Fabregas and Dundee Rose stepped beautifully from the squeeze box and gave nothing else a look in, stretching out to defeat Brolly Bale (box five) in 42.04.
Trained by Geoff Scott-Smith, Dundee Osprey is one of two finalists for the Pakenham South mentor who also puts the polish on Dundee Calypso.
The box draw for the Group 1 Sandown Cup will be conducted on Saturday morning.