Deposit options at Australian bookmakers
There are few things Aussies love more than having a bet and, with the online gambling world booming, it has never been easier or more convenient to place a wager.
Being able to transfer money to and from your betting accounts is a fundamental part of the betting experience. However, the team at Australian Racing Greyhound know that thought of handing over your bank details online can be a daunting experience, so we have compiled a list of reputable online bookmakers and detailed the secure banking methods which are available.

Top Bookmakers
How to deposit and withdraw funds to and from your online betting account
So you have read Australian Racing Greyhound's page on the best bookmakers for betting on greyhound racing and you have set up an account – what next?
To claim your bonus bet offer you first need to deposit funds into your account and to do this there are a range of options available. We have explained the most common deposit methods below which are all safe and secure when choosing to bet with any of our recommended bookies.
Credit & Debit cards:
The most popular way of transferring money into your online betting account is via your credit and/or debit card such as Visa (best Visa betting sites), Mastercard or Maestro. Once in the banking section of the bookmakers website you will be able to enter your credit card details as you would do when making any other online purchase. Once confirmed the money is deposited straight into your account to start using immediately.
When the time comes to withdraw money from your account, the funds can be transferred back into your credit/debit card free of charge, however this generally takes between 1-3 business days.
Bank Transfer:
Bank transfer is another secure way of depositing funds, with the cash going directly from your bank account into your betting account. Importantly, when transferring funds the name on your bank account must match that of your betting account, with the money normally being processed into your account within 2-10 business days. Because it can take so long to appear, bank transfer is one of the less used forms of depositing money into your betting account.
Withdrawals through this method are free and again can take between 2-10 banking days, however this is generally the only option you will have if you are withdrawing large sums of money as many of the other withdrawal options are capped at a lower amount.
Bank transfers can be a valid deposit option if you want to deposit large amounts of money at a bookmaker, with other deposit types capped at a certain amount. Generally you must hold an Aussie or international bank account (it will take longer for internationals) and you contact your bank in person or on the phone to begin the process.
E-Wallets:
E-Wallets enable punters to deposit and withdraw money to and from your online betting account without having to share your personal details with the bookmakers themselves.
Punters can set up an account through one of the e-Wallet websites which you then transfer funds into, usually from your credit or debit card. When the cash is in your e-Wallet, you are then able to transfer it across to your online betting account.
Some of the most common types of e-Wallets are as follows:
Neteller
Regulated in the United Kingdom, Neteller is one of the most efficient e-Wallets around and is extremely reputable, always ensuring that your bank details are safe. Neteller works by creating one-time only card numbers and information when customers transfer money into their Neteller account. Once the cash is in, the e-Wallet card information can then be used to transfer funds into your online betting account. Customers can withdraw funds using the same Neteller account which was used to make the deposit, with the money appearing in your e-Wallet account within 1-4 hours.
Skrill
Working in much the same way as Neteller, Skrill is an e-Wallet providing an instant way of depositing funds into your account. Withdrawals are processed within 24 hours with punters then able to cash the funds out of their Skrill account via bank transfer or by using a Skrill pre-paid Mastercard which can be used like a normal credit/eftpos card at many retailers and at any ATM.
PayPal
PayPal is probably the most well-known e-Wallet there is, giving punters yet another free of charge, instant option to deposit funds into your betting account. There can be up to 24 hours delay when withdrawing funds from your betting account, with the cash automatically going back into the same account which was used to make the deposit. Learn about the top Paypal betting sites accepting Paypal.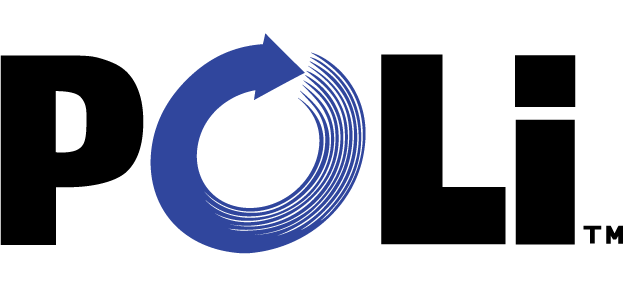 Instant bank transfer:
One of the most common forms of instant bank transfer used by online punters is POLi (top POLi betting sites) which is available to customers from Australia and New Zealand. Short for Pay OnLine, POLi is a real-time debit system which deposits funds into your account instantaneously. POLi is a secure and confidential way to deposit funds without giving the bookies your personal banking information. It operates entirely within the internet banking website of your financial institution, meaning that neither the bookmakers or POLi can access any of your info.
However, most bookies do not allow withdrawals through POLi, meaning that you will have to find another way to get your cash out.
Pre-paid vouchers and credit cards:
If none of the above ways suit and you are still looking for a secure way to deposit funds into your account, perhaps consider one of the prepaid vouchers or credit cards listed below:
PaySafeCard
this method is an electronic money system which allows punters to exchange their money for a secure and unique 19-digit code which can then be used online to instantly deposit funds into your betting account. PaySafeCard (formerly Skrill) vouchers can be purchased online or from a participating retail outlet. Some bookies allow vouchers as a way of withdrawing funds by issuing punters with another voucher code, generally within 24 hours of requesting a withdrawal. Ukash withdrawal vouchers can then be used to make a purchase or can fund a Ukash prepaid Mastercard.
Entropay
Some online bookmakers will accept Entropay as a form of depositing money into your account. Entropay is a virtual prepaid Visa card which can be funded with a standard credit or debit card, via bank transfer, or at many service stations and selected outlets. Deposits are instant and free, however most bookies do not support this method when withdrawing funds from your account.
Cheque:
Although it is not very common, most bookies still accept cheques as a form of depositing money into your betting account. This method can take up to 28 days for the funds to appear in your account once the cheque has been received by the bookie which is the main reason why it is uncommon in the 21st century. You can withdraw money from your account via cheque too, however this does take an extended time to process with the cheques sent via snail mail needing to be cleared via your financial institution before you receive the funds.
Other deposit guides
– Alternatives to credit and debit card deposits
– Bet365 Global Deposit Options