2017 Group 1 Melbourne Cup – every runner's chance analysed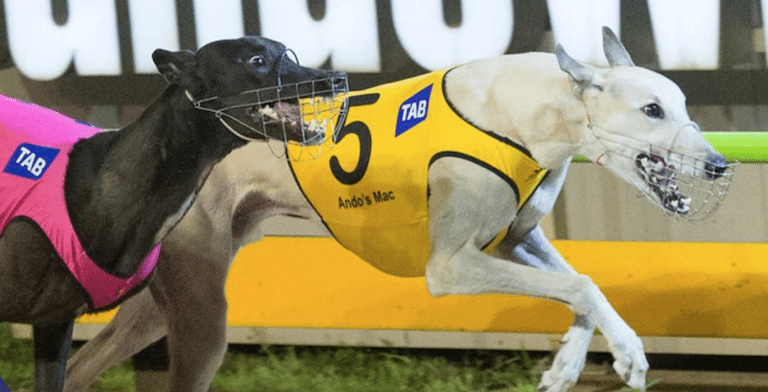 THE biggest race on the greyhound racing calendar is a little over a week away and the action is set to commence at Sandown Park this Friday night with the running of eight heats of the Group 1 Melbourne Cup (515m).
The best of the best will line up in the 2017 running of the Melbourne Cup, with the series hopefuls having won a combined 1,047 races and more than $8.1 million in prize money throughout their careers.
The heats feature 23 individual group winners, one international greyhound, and defending champ Ando's Mac (El Grand Senor x Brook's Doll Jun '14) which will be aiming to become the first greyhound to go back to back in the $600,000 series.
A notable emission from the heats is Group 1 Brisbane Cup winner Thirty Talks, which has been sidelined with a pin muscle injury.

2017 Group 1 Melbourne Cup – runner by runner guide
Australian Racing Greyhound has comprehensively analysed each runner in the 2017 Melbourne Cup series, paired with the current odds for each dog to take out the lucrative final on November 24.
If you fancy a bet on a certain runner, be sure to claim the free bet bonus offers available to our readers which will give you extra funds to bet with and hopefully turn into winnings.
Melbourne Cup heat one – race three – 7.49pm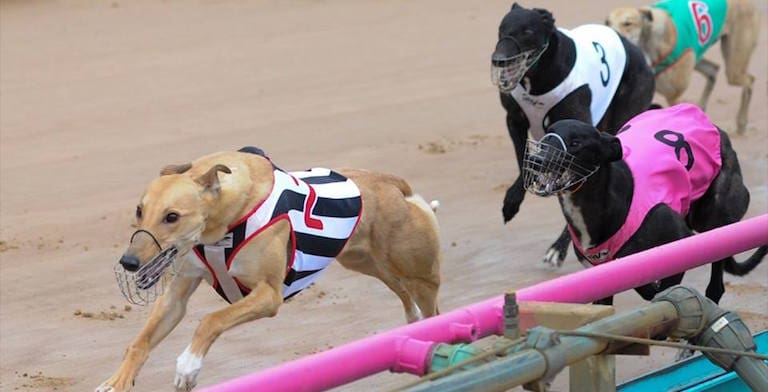 Box one: Bruce Tycoon: Box one bandit and he loves racing around Sandown Park. Still capable of racing well, especially from the red and can run a cheeky race. Don't think he is going well enough to make the final and even if he does I can't see him taking home the big one.

Odds to win the Melbourne Cup: $101 with TopBetta

Box two: Bigtime Paddy: NZ galloper which has failed to fire in two starts in Australia. Gets his chance here off box two, but can't afford to make any mistakes. Will need an inside box in the final if he does make it through.

Odds to win the Melbourne Cup: $301 with TopBetta

Box three: Reckoning: Racing well at the moment, but can be hit and miss at box rise and can't afford to give these dogs a start. Has to begin well to be a chance.

Odds to win the Melbourne Cup: $61 with TopBetta

Box four: Kouta Mayhem: Had him labelled a one-turn dog but he was brilliant when winning his prelude in 29.53 here last Thursday. High speed greyhound which could punch up towards the front in the early stages and prove too good. Chance in the final with a good draw.

Odds to win the Melbourne Cup: $26 with TopBetta

Box five: Crash Bandicoot: Last start winner of the Group 1 Vic Peters Classic. Biggest downfall is his box manners – ability wise he is right up there with some of the best in this series – but hard to tip him off box five.

Odds to win the Melbourne Cup: $51 with TopBetta

Box six: Hasten Slowly: Started his career off in brilliant fashion. Has a good mix of speed and strength, but box six does him no favours and he is giving away considerable experience to his rivals.

Odds to win the Melbourne Cup: $26 with TopBetta

Box seven: Joyce Rumble: Far from disgraced when third at Sandown Park on debut last week, but she can miss the start on occasion and won't be able to do that here.

Odds to win the Melbourne Cup: $91 with TopBetta

Box eight: Despacito: Newcomer which is taking everything in his stride and seems to be getting better with every run. Rough chance in the series.

Odds to win the Melbourne Cup: $61 with TopBetta

First reserve: Aston Dinnigan: Has good early speed which puts her in good stead for a series like this, however she isn't overly strong.

Odds to win the Melbourne Cup: $31 with TopBetta

Second reserve: Zipping Inglis: Honest dog, but he is only a fair beginner and is giving away a bit of class to some of these dogs.

Odds to win the Melbourne Cup: $151 with TopBetta

Tips: 4 – 8 – 1 – 2


Warning: count(): Parameter must be an array or an object that implements Countable in /home/australianracinggreyhoundzzz/webapps/app-australianracinggreyhound/wpress/wp-content/plugins/Odds-Compare/vendor/guzzlehttp/guzzle/src/Handler/CurlFactory.php on line 67

Melbourne Cup heat two – race four – 8.12pm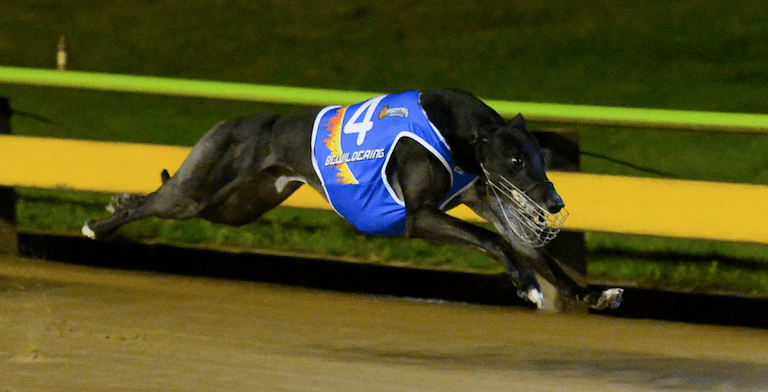 Box one: Brueghelino Forget her last run at The Meadows in the Hume Cup. Prior to that she was racing well and even though she is dropping back to the sprint trip she is still boxed to run a good race. Can see her running well in the heat – may struggle a bit in the final though.

Odds to win the Melbourne Cup: $15 with TopBetta

Box two: Effective Comet: Boxed well and can show enough pace to lead, but struggle to see him holding out some of these seasoned, top dogs.

Odds to win the Melbourne Cup: $91 with TopBetta

Box three: Jimmy Newob: Back to his best when leading all the way last start in 29.50 here. Draw suits, but he is the type of dog which needs plenty of room to move early.

Odds to win the Melbourne Cup: $51 with TopBetta

Box four: Zipping Chang: Has ability, but can't see him playing a major role throughout the series.

Odds to win the Melbourne Cup: $71 with TopBetta

Box five: Bewildering: Freak greyhound which is poorly drawn, but finds a race with with less early speed than he has been racing in recent weeks. Only needs to stay out of trouble early early and he will be hard to beat.

Odds to win the Melbourne Cup: $10 with TopBetta

Box six: Quick Jagger: Big run last week when coming from behind to finish second. Has plenty of ability, but he is playing with the big boys now and wont be able to make any mistakes.

Odds to win the Melbourne Cup: $31 with TopBetta

Box seven: Vens Revenge: Has been running a few placings recently and can handle a wide draw, but hard to have him here against these dogs.

Odds to win the Melbourne Cup: $201 with TopBetta

Box eight: Baby Huey: Missing the kick his past few starts, but does have good early pace on his night and loves box eight. Can run a cheeky race, but can't seem him winning.

Odds to win the Melbourne Cup: $301 with TopBetta

First reserve: Alpha Georgiou: Hit and miss beginner which would need to time the start to perfection.

Odds to win the Melbourne Cup: $251 with TopBetta

Second reserve: Nike Viper: Unlikely to gain a run and happy to risk.

Odds to win the Melbourne Cup: $201 with TopBetta

Tips: 5 – 1 – 3 – 6


Warning: count(): Parameter must be an array or an object that implements Countable in /home/australianracinggreyhoundzzz/webapps/app-australianracinggreyhound/wpress/wp-content/plugins/Odds-Compare/vendor/guzzlehttp/guzzle/src/Handler/CurlFactory.php on line 67

Melbourne Cup heat three – race five – 8.27pm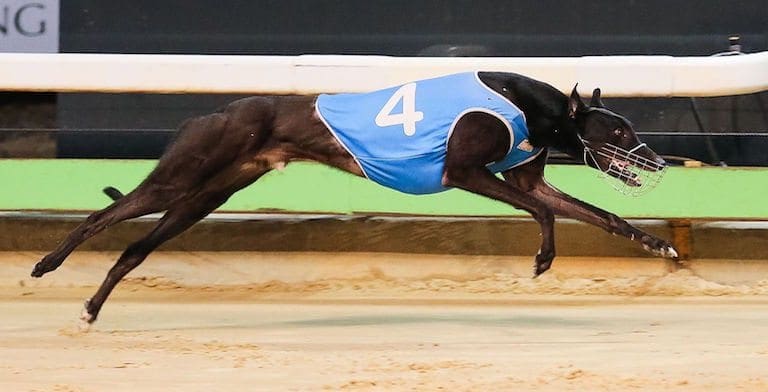 Box one: Lightning Frank: Fell out of the boxes last start in the Group 3 Silver Bullet at The Meadows. Unbeaten at Sandown Park and is probably capable of bettering his 29.55 personal best. Forget that last run – if he does everything right this week he will be hard to beat and a good draw will bring him right into the final.

Odds to win the Melbourne Cup: $34 with TopBetta

Box two: Landmark: Can be slow to move out of the boxes and struggles to run out a genuine 515. Happy to risk.

Odds to win the Melbourne Cup: $71 with TopBetta

Box three: Petadale: Bounced back to form with a solid 29.65 win in a Cup prelude last week. A repeat of that will see him in the mix, but will need to lift again take out the big one.

Odds to win the Melbourne Cup: $81 with TopBetta

Box four: Vostok: Showed his best with a slick 29.52 win here three starts back, but he is too inconsistent to tip with a great deal of confidence at this level.

Odds to win the Melbourne Cup: $121 with TopBetta

Box five: Zara's Entity: Has a sensational 29.26 personal best here, but she can be slow to start on occasion and she will need a bit of luck. If she gets room to move she is a big threat and with a good draw in the final she could give it a shake.

Odds to win the Melbourne Cup: $14 with TopBetta

Box six: Raw Ability: A bit disappointing here last start, but did come into that race on the back of a tough campaign having won the Adelaide Cup and competed in the Topgun in the weeks leading up. Has been freshened for this and expect him to be primed for the challenge.

Odds to win the Melbourne Cup:$18 with TopBetta

Box seven: Verne Allen: Has plenty of strength, but limited early speed makes him hard to tip here.

Odds to win the Melbourne Cup: $81 with TopBetta

Box eight: Smoking Road: Racing well at Wentworth Park and should benefit from the look here last week. Box eight suits, but meets some very good dogs throughout this series and may find himself outclassed.

Odds to win the Melbourne Cup: $201 with TopBetta

First reserve: Alpha Lucky: Handy dog, but this looks beyond him.

Odds to win the Melbourne Cup: $81 with TopBetta

Second reserve: Roman Nose Zarr: Mixes his box manners too much to consider hima genuine threat.

Odds to win the Melbourne Cup: $81 with TopBetta

Tips: 6 – 1 – 3 – 5


Warning: count(): Parameter must be an array or an object that implements Countable in /home/australianracinggreyhoundzzz/webapps/app-australianracinggreyhound/wpress/wp-content/plugins/Odds-Compare/vendor/guzzlehttp/guzzle/src/Handler/CurlFactory.php on line 67

Melbourne Cup heat four – race six – 8.49pm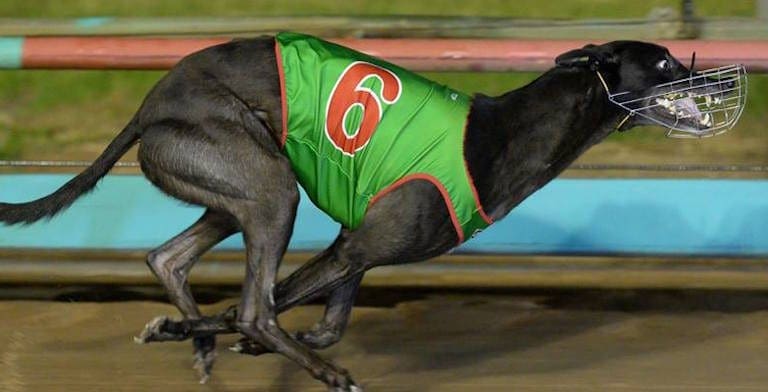 Box one: Zipping Angus: One for the multiples from the inside draw, but he hasn't got much speed and is probably better suited to 600.

Odds to win the Melbourne Cup: $81 with TopBetta

Box two: Striker Light: Racing without luck recently and she has been missing the start. Freshened for this and she finds herself well boxed and drawn to lead. Not the fastest dog in the race, but she if she finds the front she'll give a good sight. If she makes the final will need to draw well, but she is already a dual group 1 winner so can't be forgotten.

Odds to win the Melbourne Cup: $51 with TopBetta

Box three: He's Loaded: Probably lacks the genuine class needed for this level, but is a handy dog on his day.

Odds to win the Melbourne Cup: $71 with TopBetta

Box four: Yarraman Ace: Has really stepped up in recent months and could be a cheeky chance of toppling the favourite. Doubt he could win the final if he makes the field.

Odds to win the Melbourne Cup: $101 with TopBetta

Box five: Rock Up Top: Comes into this having won his past two starts. Box five does him no favours, but he can sneak into the placings.

Odds to win the Melbourne Cup: $71 with TopBetta

Box six: Rumble Drive: Racing well around the provincials, but this is a massive jump in class. Not for me.

Odds to win the Melbourne Cup: $41 with TopBetta

Box seven: Fast Times: Will be favourite and deservedly so. Three runs back from a spell have been unlucky, but he has trialled well here in preparation for this race and will be the one to beat. Will improve on what he does in the heat and if he can book his spot in the final he is a genuine threat.

Odds to win the Melbourne Cup: $19 with TopBetta

Box eight: Angel Dash: Better drawn on the inside and can't have her against this lot.

Odds to win the Melbourne Cup: $501 with TopBetta

First reserve: Flying Sparkles: Looks a promising bitch in the making, although this is a massive jump in class.

Odds to win the Melbourne Cup: $51 with TopBetta

Second reserve: Lila Bale: Has gone 29.40-odd here which is a nippy run, but has been missing the start in recent weeks.

Odds to win the Melbourne Cup: $81 with TopBetta

Tips: 7 – 2 – 5  – 4


Warning: count(): Parameter must be an array or an object that implements Countable in /home/australianracinggreyhoundzzz/webapps/app-australianracinggreyhound/wpress/wp-content/plugins/Odds-Compare/vendor/guzzlehttp/guzzle/src/Handler/CurlFactory.php on line 67

Melbourne Cup heat five – race seven – 9.08pm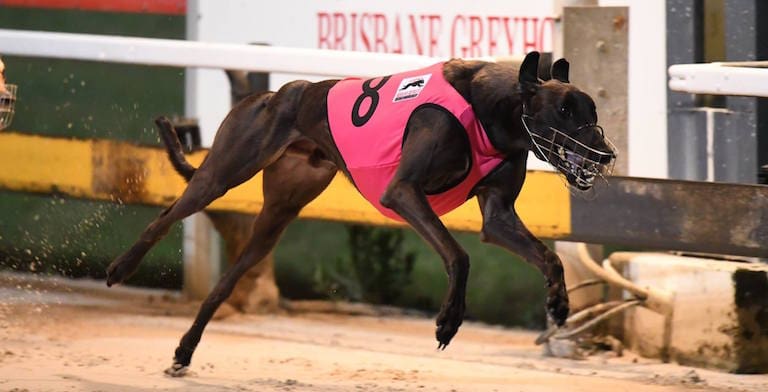 Box one: Watch The Wasp: Will be giving them a start, but I am a massive fan of this dog and think he can feature in the finish. Would need luck to win, but definitely one for the exotics.

Odds to win the Melbourne Cup: $91 with TopBetta

Box two: Zipping Hawk: Won two in a row before finishing down the track behind Aston Dee Bee last start. Rough chance, but doubt he could win the final.

Odds to win the Melbourne Cup: $41 with TopBetta

Box three: Aston Dee Bee: Hard to fault his effort here last week and he finds himself in a winnable heat and drawn well. Most of the speed is drawn out wide, so if he steps well he should get room to balance up and make his impact.

Odds to win the Melbourne Cup: $12 with TopBetta

Box four: Riveting: Sensational 25.30 winner at Geelong two starts back. Has run 29.35 here in the past which brings him into contention.

Odds to win the Melbourne Cup: $61 with TopBetta

Box five: Riley Tokaam: Fast dog but a slow beginner so he needs luck and can't recommend him from the squeeze.

Odds to win the Melbourne Cup: $151 with TopBetta

Box six: Not Available: Can certainly run on his night, but hit and miss early and will have to do everything right to get the win.

Odds to win the Melbourne Cup: $81 with TopBetta

Box seven: Pepper Fire: Better than her last start indicates. Normally has good early speed and expect her to improve sharply off last week. Can put herself into the race early and cause some bother for the favourite.

Odds to win the Melbourne Cup: $251 with TopBetta

Box eight: Opal Nera: Bit disappointing last week but was found to be injured. Can handle himself from a wide draw and if he gets the breaks he is a chance of claiming a spot in the final.

Odds to win the Melbourne Cup: $34 with TopBetta

First reserve: Lucky Tetris: Huge jump in class. No thanks.

Odds to win the Melbourne Cup: $201 with TopBetta

Second reserve: McNeo: Needs box one to show his best.

Odds to win the Melbourne Cup: $121 with TopBetta

Tips: 3 – 8 – 1 – 4


Warning: count(): Parameter must be an array or an object that implements Countable in /home/australianracinggreyhoundzzz/webapps/app-australianracinggreyhound/wpress/wp-content/plugins/Odds-Compare/vendor/guzzlehttp/guzzle/src/Handler/CurlFactory.php on line 67

Melbourne Cup heat six – race eight – 9.27pm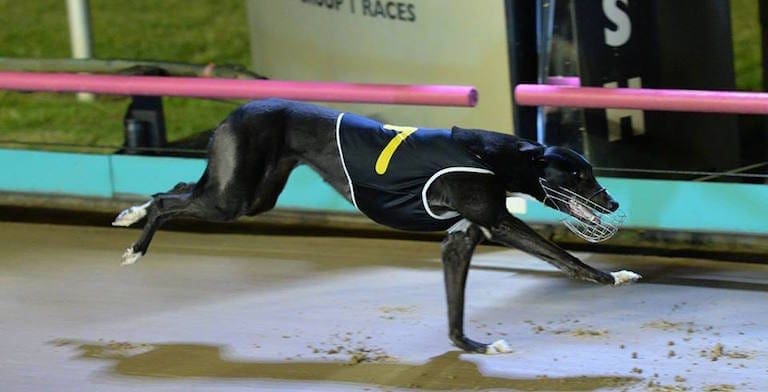 Box one: Ando's Mac: Defending champion which is still racing in fantastic style. Now in the kennels of leading trainer Anthony Azzopardi. Type of dog which does need a bit of luck early as he can be hit and miss at box rise. More than capable of winning his heat, but willing to risk him winning the final.

Odds to win the Melbourne Cup: $16 with TopBetta

Box two: Up Hill Jill: Lid pinger which won the Group 1 Topgun two starts back. Should lead this race and will be aiming to pinch a break to get her across the line.

Odds to win the Melbourne Cup: $14 with TopBetta

Box three: Manifold: Only won one race here in 30.00 and that's not food enough to play a part in this series.

Odds to win the Melbourne Cup: $251 with TopBetta

Box four: Invictus Rapid: Racing below his best. Can't see him leading here and even if he did doubt he is going well enough to hang on late.

Odds to win the Melbourne Cup: $91 with TopBetta

Box five: West On Hawkeye: If this bloke learned to jump he'd be one of the best dogs in Australia. Can come out on his night so keep him safe, but can't tip with any confidence.

Odds to win the Melbourne Cup: $251 with TopBetta

Box six: Jesaulenko Runner-up in last year's race and is still racing well. Can push up towards the front early and is a smokey – although I think he's best left to the multiples.

Odds to win the Melbourne Cup: $51 with TopBetta

Box seven: May Haze: Good early speed and has started his career well. Faces a sharp rise in class for this race and is probably best left to the exotics.

Odds to win the Melbourne Cup: $151 with TopBetta

Box eight: Blue Gum Hill: Big winner at The Meadows on Saturday night and goes well here, but would have preferred him drawn on the inside.

Odds to win the Melbourne Cup: $41 with TopBetta

First reserve: Dyna Fabrice: Needs to lift to make an impact.

Odds to win the Melbourne Cup: $51 with TopBetta

Second reserve: Waleonjon: Can run time on his day but unlikely to get a start.

Odds to win the Melbourne Cup: $201 with TopBetta

Tips: 2 – 1 – 6 – 4


Warning: count(): Parameter must be an array or an object that implements Countable in /home/australianracinggreyhoundzzz/webapps/app-australianracinggreyhound/wpress/wp-content/plugins/Odds-Compare/vendor/guzzlehttp/guzzle/src/Handler/CurlFactory.php on line 67

Melbourne Cup heat seven – race 11 – 10.03pm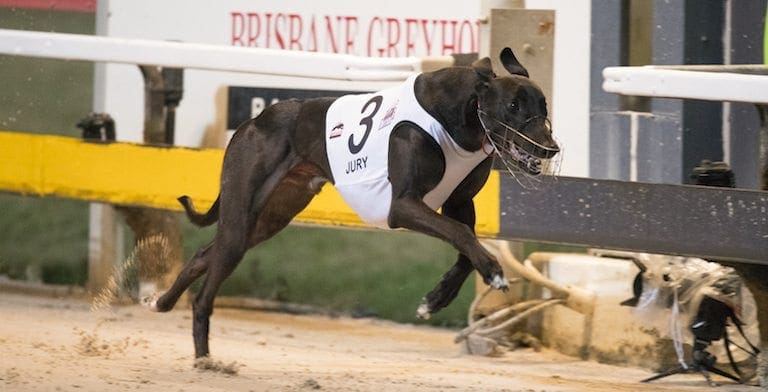 Box one: Vancouver Star: Needs to improve on the clock to be a serious threat, but he does have good early speed so gets his chance off the red.

Odds to win the Melbourne Cup: $51 with TopBetta

Box two: Hecton Bale: Takes a few strides to really wind up but he has a massive engine and is well drawn. Not a huge amount of speed on his direct outside so gets his opportunity and could feature in the final with a suitable draw.

Odds to win the Melbourne Cup: $26 with TopBetta

Box three: Chasin Crackers: Ran second in the Group 1 Vic Peters last start and has been freshened for this. Can begin well on his night and is hard to get past once on the bunny.

Odds to win the Melbourne Cup: $21 with TopBetta

Box four: Shadale: Box does him no favours but he is racing well and must be respected. Could be a smokey for the big one if he happened to draw on the inside.

Odds to win the Melbourne Cup: $23 with TopBetta

Box five: Alpha Aion: Big engine but not the fastest into stride – although he is suited with a wide runner on his outside.

Odds to win the Melbourne Cup: $71 with TopBetta

Box six: Leo's Gift: Likes to get off the track so not really suited to Sandown and the box makes it even tougher.

Odds to win the Melbourne Cup: $151 with TopBetta

Box seven: Tuggeragh: Good early toe, but probably not racing at his absolute best. If he lifts he could run a race.

Odds to win the Melbourne Cup: $81 with TopBetta

Box eight: Jury: Massive fan of this bloke. Sure to improve off his 29.38 trial here and with his brilliant early speed he is clearly the one to beat.

Odds to win the Melbourne Cup: $34 with TopBetta

First reserve: Extreme Magic: Top dog but was disappointing last week and he won't be getting my money if he gains a start against this lot.

Odds to win the Melbourne Cup: $51 with TopBetta

Second reserve: Manila Dawn: Good early speed but struggles to run out a strong 500.

Odds to win the Melbourne Cup: $151 with TopBetta

Tips: 8 – 3 – 2 – 4


Warning: count(): Parameter must be an array or an object that implements Countable in /home/australianracinggreyhoundzzz/webapps/app-australianracinggreyhound/wpress/wp-content/plugins/Odds-Compare/vendor/guzzlehttp/guzzle/src/Handler/CurlFactory.php on line 67

Melbourne Cup heat eight – race 12 – 10:47pm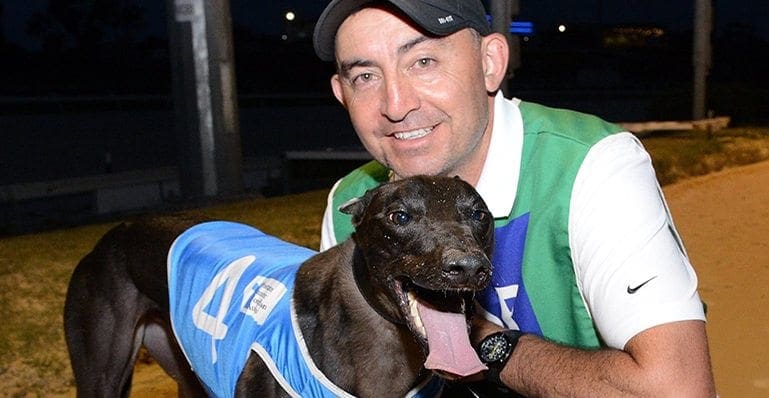 Box one: Barking Bad: Doesn't seem to like Sandown Park much and happy to risk him in this series.

Odds to win the Melbourne Cup: $201 with TopBetta

Box two: West On Maisie: Loves an inside box and should improve off her debut here last week, however not convinced she is up to this class.

Odds to win the Melbourne Cup: $251 with TopBetta

Box three: Leprechaun Storm: Trained by Paul Bartolo who knows a thing or two about winning the Melbourne Cup. Good little beginner and she could run a cheeky race.

Odds to win the Melbourne Cup: $251 with TopBetta

Box four: Equanimity: Sure to improve off his 29.93 trial here, but he needs to lead and finds himself awkwardly drawn amongst pace.

Odds to win the Melbourne Cup: $121 with TopBetta

Box five: Aston Miley: Huge ability and if she finds the front she will be running fast time out in front. If she happened to qualify for the final she could be a rough chance at big odds.

Odds to win the Melbourne Cup: $41 with TopBetta

Box six: Big Flood: Won his past nine starts so can't fault him and looks set to get a nice run into the race on the outside of a fast beginner. Won't be taking short odds about him because he can take a few strides to get going, but he is clearly the one to beat.

Odds to win the Melbourne Cup: $12 with TopBetta

Box seven: Black Mumbo: Loves racing here and has been performing well without winning lately. Big danger and a live chance of winning the big one.

Odds to win the Melbourne Cup: $21 with TopBetta

Box eight: Mystery Ride: Can handle a wide draw and is a smokey chance.

Odds to win the Melbourne Cup: $71 with TopBetta

First reserve: Alberto: Honest dog which puts himself into his races with good box speed.

Odds to win the Melbourne Cup: $41 with TopBetta

Second reserve: Nangar Bear: Usually slow to go and unlikely to gain a start.

Odds to win the Melbourne Cup: $101 with TopBetta

Tips: 6 – 5 – 7 – 8


Warning: count(): Parameter must be an array or an object that implements Countable in /home/australianracinggreyhoundzzz/webapps/app-australianracinggreyhound/wpress/wp-content/plugins/Odds-Compare/vendor/guzzlehttp/guzzle/src/Handler/CurlFactory.php on line 67