Golden Easter Egg night – feature race tips and betting preview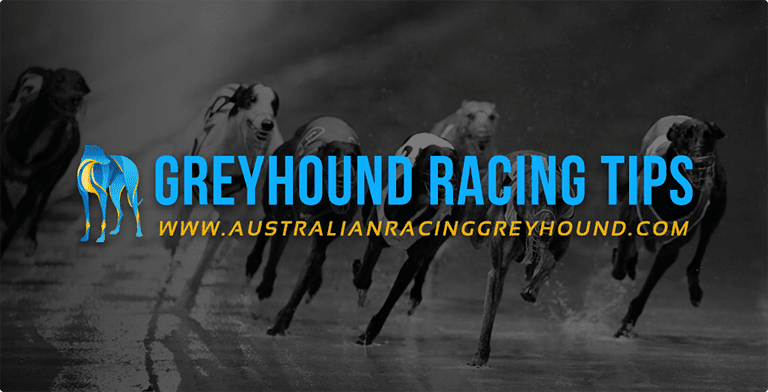 ALL eyes will be on Wentworth Park this Saturday for Group 1 Golden Easter Egg featuring the best of the best from across the nation. The main event, run over 520m, is worth a staggering $345,380 and will be run as race seven on the 10 race card.
In addition to the Golden Easter Egg, the Group 1 Association Cup will also be run over the staying trip, offering $75,000 to the winner.
There will also be three group 3 races, the Magic Maiden, the Ambrosoli and the New Sensation, as well as one listed race – the Ultra Sense.
The night kicks off with the Magic Maiden as race one which is scheduled to jump at 7.28pm.
Want to have a bet on Golden Easter Egg night? Maximise your winnings by loading up on free bet bonuses!
Race 1 – The Group 3 Magic Maiden (520m) – 7.28pm
MIDNIGHT FRANCIS (4) is a very exciting youngster which is unbeaten in two starts to date. She can be hit and miss at box rise, although that appears to be the case with most of the pups engaged in this race. Two starts back she stopped the clock in 29.73 – if she can reproduce that effort this Saturday night she will be hard to catch.
FORTUNES OF TIME (7) has shown good early zip thus far but will have to do everything right to overcome the wide alley. If she can cross from the draw she will be right in the mix and can give a good sight out on the bunny.
WISE OWL (6) looks a promising greyhound and he has raced well throughout the series, his best effort being a 29.90 win in his semi-final. Has to contend with box six but if he gets away well he will be right in the mix.
RUSTY MEMORIES (2) is unreliable at the beginning but he has a massive engine and can run a big race if he can find the fence and stay out of trouble.
Suggested bet: WIN bet on Midnight Francis at $3.50 with Bet365
Race 2 – The Group 3 Ambrosoli (520m) – 7.45pm
NANGAR BEAR (1) is racing in career best form and scored two starts back from the red in 29.71. He can be slow out of the boxes but he should get every chance to muster in the early stages with a couple of slow beginners on his outside.
BARKING BAD (7) is his own worst enemy at times, but he has enormous potential and isn't too badly drawn out wide. If he can get within striking range of the leaders he should run a good race.
BLACK HOLE SUN (2) has an enormous engine and is ideally positioned to get a sit just behind the speed. Can run a big race.
ANDO'S MAC (8) is racing a bit below his best but is still capable of winning if he does everything right.
SHIMA SONG (8) also going well at the moment but box five makes it tough.
Suggested bet: WIN bet on Nangar Bear at $3 with Sportsbet
Race 3 – The Group 3 New Sensation (520m) – 8.10pm
ROHAN HILL (1) was first up from a spell of a month when winning his heat of the New Sensation in a flying 29.76 last week. The son of Brett Lee and Cawbourne Whip should strip fitter for that run and will get every chance to roll the favourite after drawing perfectly in box one.
ARUGULA (4) should benefit from her first race start at Wentworth Park when scoring in 29.91. Box four is tricky but she has got enormous speed which should see her in front for a long way.
PATCH ADAM (3) recorded a scintillating 29.55 heat win, but he can be a little bit hit and miss at box rise which is why I haven't put him on top. If he can time the start right he should be leading and I don't think they could catch him on the bunny.
EBBY CHANCE (5) is boxed to get a run into the race on the outside of Arugula. Needs to step well, but if she can follow the four across she is strong enough to make it an exciting finish.
Suggested bet: WIN bet on Rohan Hill at $4 with Sportsbet
Race 4 – Listed Ultra Sense (520m) – 8.28pm
PENNY MONELLI (7) was outstanding last week when winning off box one in 29.80. She moves into the seven this week, but she has a good record from wide draws so she should get every chance if she can step on terms.
ZAMBORA CROSS (4) won here on Saturday night in a flying 29.78 with a good first section – if she can repeat that in the final she will be towards the front of the pack early and can lead all the way despite the draw.
BETTER CALL SLOY (3) is often tardy at box rise but he has a massive engine and was too good when defeating Paua To Rush in the closing stages last start. Will be aiming to find a nice spot on the fence and weave his way through the field.
GOODWIN TERRY (2) is racing well without winning and was far from disgraced when runner up behind Penny Monelli last week. Slow out of the boxes but if he can settle close enough to the leaders he will be finishing off very strongly.
Race 7 – Group 1 Association Cup (720m) – 9.35pm
BOGIE BEKIM (2) recorded the fastest time of the year over the 720m trip when taking out his heat in 41.96 and there is no reason to suggest he can't do the same in the final. He is better drawn off the track, but there is little pace drawn on his direct outside so he should get every chance to position up just behind the leaders and finish off strongly.
TRIP TO EDEN (3) should improve off his debut at the track last week where he won in 42.22. He has a good record from box three and will just need a bit of luck in running.
Gunnadoo Cove (6) was a bit disappointing last week, but she is proven over the track and trip and can lift enough to run a decent race.
Ebby Ripper (4) will get back late and fly home – would like to see her settle a bit closer to the leaders – if she does she will likely finish over the top of them.
Suggested bet: WIN bet on Bogie Bekim at $3.50 with Crownbet
Race 7 – Group 1 Golden Easter Egg (520m) – 9.35pm
STRIKER LIGHT (7) looks well drawn on the outside as she should avoid most of the early scrimmage for the lead, with the majority of the pace down on the inside. If she can get across and be within a length or two of the leaders through the first turn she should be strong enough to get the job done.
MACK TUX (1) isn't the strongest greyhound in the race, but when he leads he keeps lifting and is a hard greyhound to get past. Box one helps – he should get every chance to find the front early.
UP HILL JILL (2) is the favourite for a reason – her first section last week was explosive – but she has to be able to reproduce that again this Saturday which may be tough sandwiched amongst some pacey types. If she gets any luck early she will be hard to hold out.
LUCKY CHAP (3) stopped the clock in 29.68 here three runs back, but he has missed the start slightly at his two subsequent runs. Needs to come out to threaten in this race, but certainly fast enough to win.
BIG FLOOD (4) hasn't produced his best yet at Wentworth Park, but he is a class animal and it would not surprise to see him come out firing on Saturday night.
Suggested bet: WIN bet on Striker Light at $3.50 with Sportsbet
Who do you think will win the Golden Easter Egg? Sign-up at our easy-to-use Forum below and put your opinion on the line.
Similar Greyhound Racing News