Greyhound Racing Tips For Saturday 18th July 2009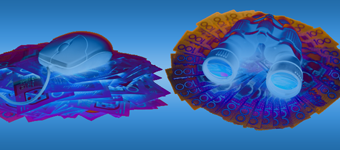 Welcome to Australian Racing Greyhound's free Greyhound Racing Tips for Saturday 18th July 2009 with Tips tonight from The Meadows (Victoria), Wentworth Park (New South Wales), and Cannington (West Australia).
Tonight's racing is featured with two heats of the Group 2 AWM Distance Championship at The Meadows and four heats of the Group 2 Young Star Classic Heats which faield to even attract the 32 greyhounds as advertised. Not sure what the problem is but in years gone they'd have run 40-50 four dog qualifying heats just the get in the to the semi's and now with a walk up start to the semi's they ony attracted the 29 age restricted greyhounds.
There's a couple of handy greyhounds engaged in the Young Star Classic heats but none that are unbeatable or would've scared off the competition. As this is usually one of those races that really showcases the next generation of elite racing greyhounds, the poor turnout should really send some serious waring signals, not jut to NSW, but nationwide about where the next generation of racing stock might be going to come from.

Thats said lets just take a moment to bask in the glory that was last night's greyhound tips. For the record we offered 5 selections for 4 winners and 1 second. The one second was at our only NSW tip at Richmond with Drover just failing to continue the run and catch the leader. All four winners were at Geelong and incidentally made up the 4 legs of the quaddie which successfully paid out over $5000 for the $1 straight out investment.
Just for the records we declared stretch Hummer who paid over $6, Tad Rusty who is now our longest priced winner paying out at a ridiculous $18 plus, Ned's Pedro $1.50 and Gardam Prince $2 plus. It didn't matter where you bet, whether it was Sportsbet, Iasbet, Centrebet, Sportingbet or Betfair; for a $600 outlay our greyhound tips followers collected well over $2800. A good nights workm in anyone's language.
So with that in mind and with Greyhound Racing coming at us from The Meadows (Victoria), Wentworth Park (New South Wales), and Cannington (West Australia), let's recap out betting advice for tonight's tracks.
The Meadows races over the 525m, 600m and less frequently the 725m distances and the track definitely favours railers; it is almost impossible to make ground once you get wide on the track at The Meadows. The inside 3 boxes are favoured over the 525m, and the inside 4 boxes over the 600m. The outside boxes are a decided disadvantage over the both the shorter distances.
Wentworth Park went from being a very fair track to a leader biased track with the addition of "transition turns" to the corners in the mid 90's. Leaders have been advantaged ever since that track modification and consequently red box draws are small advantage over both the 520m and 720m distances now.
Cannington is one of the better two tracks which does tend to give greyhounds off the speed a chance to run on. Both the 530m, and 642m distances favour the inside boxes and the 1 box has a slight advantage over the 715m distance.
The Meadows Greyhounds – Race 1 – Box 1 – Where's Freddo
No we're not still delirious from last night's effort, Where's Freddo might just improve lengths here in the first race tonight. Locally trained by Al Meyer, the kennel have pulled off more than one long shot plunge and despite seemingly oridnary recent form the dog is bound to be very well schooled around The Meadows track. Will be a nice bet at odds.
The Meadows Greyhounds – Race 5 – Box 2 – Cosmic Pharoah
This one's definitely a case of take on trust, but Cosmic Pharoah as an excellent record at The Meadows and although he hasn't won since 2008, I think he gets a chance to add to his tally here tonight. Has a fair box 2 record, but with slow beginners boxed inside and out he should be able to get a decent crack at them.
Group 2 AWM Distance Championship Heat 1 – The Meadows Greyhounds – Race 6 – Box 7 – Smart Betsy
If last start National Capital Distance Championship winner Smart Betsy can lead and can definitely run the full 725m then she wins hands down. Has already won at Wentworth Park in 42.57 and has been racing over middle distances since. Has won some very classy sprint course races in here early career and is very much underrated by many. This heat is not hard and she might just lead all the way here at good odds.
Group 2 AWM Distance Championship Heat 2 – The Meadows Greyhounds – Race 8 – Box 4 – Which Wabbit
Which Wabbit won very well at Warrnambool 10 days ago and that was his first sign of form for some time. Didn't beat a lot on that occassion but has only ever started here at The Meadows on 4 occassions for 2 wins and a placing and flush with confidence from the last win might just reproduce some of that form again tonight. Led and was well beaten 4 starts ago by Amity Bale at Sandown but The Meadows is a different track and Amity Bale is making a habit of running on into second lately.
The Meadows Greyhounds – Race 9 – Box 2 – Taipan Bale
Taipan Bale was beaten last time out by Gardam Prince but had won 3 in a row previously in good times. Has unbelievably only ever started here at The Meadows once in his 79 starts career previously but should lead this by a long margin from the boxes and very much doubt any of these will be able to arrest that lead.
Group 2 Young Star Classic Heat 1 – Wentworth Park Greyhounds – Race 3 – Box 8 – Domino Vitali
The gloss may have slightly come of this daughter of Bond but don't be suprised to see her reassert her obvious ability from box 8. After winning a near record 29.66 at Dapto she was beaten at Richmond before winning in 31.01 there and then running last here on debut. That run was over 3 weeks ago and have to trust that a freshened Domino Vitali can get back to the amazing high speed form she showed at Dapto. Small field only helps her chances.
Group 2 Young Star Classic Heat 2 – Wentworth Park Greyhounds – Race 4 – Box 1 – Dentax Bale
Group 2 Bob Payne Winter Stake winner Dentax bale managed to get beaten by Take The Kitty here on Monday night but still demomstrated the strong last to first form that won him his frist group race. Significantly down in grade in this and with Gnarley Boy likely to lead form box 8, Dentax Bale should get all the breaks and a clear run to gun down Gnartley Boy.
Group 2 Young Star Classic Heat 3 – Wentworth Park Greyhounds – Race 5 – Box 1 – Root Canal
Peter Rodgers would've been happy to see this field hold up and keep the original seven starters, but even with just 4 facing the starter, Root Canal should prove too god from box 1. From this draw would've led anyway but a full field might've ensured a little more trouble back in the field. Root Canal went bang here last week from box 3 running 5.48, 30.27 winning by 6.25 lengths. Will definitely lead again and winning time as as good as any here and they have to come around him in the run.
Group 2 Young Star Classic Heat 4 – Wentworth Park Greyhounds – Race 6 – Box 5 – Madam Zen
With slow beginner Zambola Bale boxed to her inside Madam Zen should get every chance to run the 5.48, 30.20 that saw her win by 6.75 lengths 2 starts ago here. Failed last start after missing it but had previously won 2 in a row after a Richmond fall. Has a PB of 30.74 at Richmond which is low flying and is very well bred being by Solve The Puzzle~Best Pins. Don't dismiss and will go around at good odds in the most open of the Young Star Classic heats.
Wentworth Park Greyhounds – Race 8 – Box 1 – Take The Kitty
Oddly enough Take The Kitty is a super quick greyhound but is tardy from the boxes and is desperate for the inside box draw. Miraculously he is now lining up for his third box 1 draw in his past 4 starts, if I didn't know better I'd say the GRV were doing NSW box draws! Did fail off box 1 behind El Galo here but toned from box 7 and box 1 here Monday in a flying 30.09 beating recent Group 2 Bob Payne Winter Stake winner Dentax Bale. Got the draw and is on fire, will win again.
Don't Miss The Late Mail With Our Twitter Tips
Sometimes things can happen after we publish out Tips which change the way we view a race. Now by using Twitter you can take advantage our of our expert form analysis minute by minute as events happen. Follow us on Twitter and you'll be able to receive all our Late Mail direct to your phone or email, so you'll never miss that next winner, no matter where you are. Follow @GreyhoundRacing on Twitter now and start winning more.
Don't Like Our Tips? Lay Them At Betfair
If you think our selections can't win, you can make money by betting against us and laying the selection at Betfair. Follow any of our Betfair links to open a Befair account now and get a Free$50 Bet to put our greyhound Tips to the ultimate test.
Australian Racing Greyhound Dog House (NTBBA – Never To Be Backed Again)
Me Boss (New South Wales)
Bikini Beach (Queensland)
Autumn Honey Bee (New South Wales)
Teaman Titch (Victoria)
Sculpted (South Australia)
Miss Opie (Victoria)
Birthday Boy (Victoria)
Australian Racing Greyhound Kennel
Uno Express (Victoria)
Monique's Doll (New South Wales)