Greyhound Racing Tips For Saturday 20th June 2009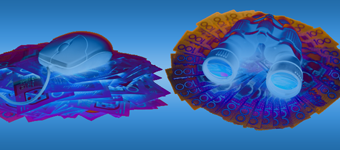 Welcome to Australian Racing Greyhound's free Greyhound Racing Tips for Saturday 20th June 2009 with Tips tonight from The Meadows (Victoria), Wentworth Park (New South Wales), and Cannington (West Australia).
Lat night's tips proved how close you can get and still not get it right after we offered up 3 selctions for 2 3rds and a 2nd. Still after the landmark profit we made on Wednesday night, our followers bankrolls should be able to handle it and front up eagerly again tonight.
So with racing from the Meadows (Victoria), Wentworth Park (New South Wales), and Cannington (West Australia), let's recap out betting advice for tonight's tracks.

The Meadows races over the 525m, 600m and less frequently the 725m distances and the track definitely favours railers; it is almost impossible to make ground once you get wide on the track at The Meadows. The inside 3 boxes are favoured over the 525m, and the inside 4 boxes over the 600m. The outside boxes are a decided disadvantage over the both the shorter distances.
Wentworth Park went from being a very fair track to a leader biased track with the addition of "transition turns" to the corners in the mid 90's. Leaders have been advantaged ever since that track modification and consequently red box draws are small advantage over both the 520m and 720m distances now.
Cannington is one of the better two tracks which does tend to give greyhounds off the speed a chance to run on. Both the 530m, and 642m distances favour the inside boxes and the 1 box has a slight advantage over the 715m distance.
The Meadows Greyhounds – Race 2 – Box 1 – Thanks To You
Off box 1 tonight the Wayne Vassallo trained Thanks To You will take a power of holding out. One of only 2 greyhounds to break 24 seconds during the heats of the Bendigo Goldrush Maiden Series, he has since won well at Warragul running 24.09, less than a length off best of the night. Overall Has had 5 other startrs for 1 2nd but is clearly very quick. With a slow beginner drawn to his outside he should be able to lead or at least get room to move which will be the key to this chances.
Wentworth Park Greyhounds – Race 3 – Box 3 – Tommy Cash
The Reg Gardoll trained Tommy Cash looks the stand out in this 5th grade after 2 good back to back wins including a slashing 30.26 Lismore win Tuesday night. Has the good record of 4 wins and 2 minors from 9 starts and with good box speed should have no trouble leading throughout. Has already started here twice for the 1 win and so track experience or lack of it, shouldn;t play a factor.
Wentworth Park Greyhounds – Race 5 – Box 7 – Bells Pace
Don't unerestimate Bells Pace here, who looks back to his best and has won 4 of 7 starts here with 2 2nds and has won his last 2 starts impressively at Richmond and Gosford. Unbeaten from box 7 he should be able to add to his 10 wins aform 17 starts despite facing a fairly handy field.
Cannington Greyhounds – Race 4 – Box 1 – Zini's Gump
Don't let Zini's Gump get under your guard here despite some up and down form in recent starts. Has won 1 of his last 5 starts, all here at Cannington but has also run 2 placings and is unbeaten from box 1 at Cannington in 3 starts. With a best of 5.68 and 30.03, he is right in this race and will be very hard to beat.
Don't Miss The Late Mail With Our Twitter Tips
Sometimes things can happen after we publish out Tips which change the way we view a race. Now by using Twitter you can take advantage our of our expert form analysis minute by minute as events happen. Follow us on Twitter and you'll be able to receive all our Late Mail direct to your phone or email, so you'll never miss that next winner, no matter where you are. Follow @GreyhoundRacing on Twitter now and start winning more.
Free $50 Bet At Sportsbet
Take advantage of our Free $50 Bet with Sportsbet. Just open a new account at Sportsbet from any of our links and you can be betting and winning for free on us. Use Sportsbet Bonus Code 27110 when signing up for a Free $50 Bet
Free $100 Bet At Iasbet
Sign up at Iasbet and use the Iasbet Promo Code ARG100 and you can get a Free $100 Bet on us. Just open a new Iasbet account from any of our links, use the Iasbet Bonus Code ARG100 when registering, deposit $50 and have a $50 bet, and your account will be credited with a Free $100 Bet with in 24 hours.
Don't Like Our Tips? Lay Them At Betfair
If you think our selections can't win, you can make money by betting against us and laying the selection at Betfair. Follow any of our Betfair links to open a Befair account now and get a Free$50 Bet to put our greyhound Tips to the ultimate test.
Australian Racing Greyhound Dog House (NTBBA – Never To Be Backed Again)
Me Boss (New South Wales)
Bikini Beach (Queensland)
Autumn Honey Bee (New South Wales)
Teaman Titch (Victoria)
Sculpted (South Australia)
Miss Opie (Victoria)
Australian Racing Greyhound Kennel
Uno Express (Victoria)
Miss Amy Jade (Queensland)
Monique's Doll (New South Wales)