Greyhound Racing Tips For Saturday 25th April 2009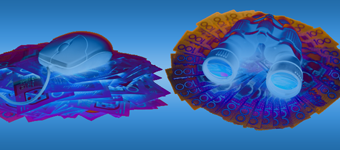 Welcome to Australian Racing Greyhound's free Greyhound Racing Tips for Saturday 25th April 2009 with Tips tonight from The Meadows (Victoria), Wentworth Park (New South Wales) and Cannington (West Australia).
Tonight's racing is highlighted by a very good Free For All field at Wentworth Park and the Group 2 WA Oaks Final at Cannington worth $35,000 to the winner for the young female greyhounds.
Last nights tips again produced an even night. So after 1 losing night and the last 2 even nights, we must be due for a good collect tp pay the rent this week. Before we get to those though, lest recap out betting advice for tonight's tracks.

The Meadows races over the 525m, 600m and less frequently the 725m distances and the track definitely favours railers; it is almost impossible to make ground once you get wide on the track at The Meadows. The inside 3 boxes are favoured over the 525m, and the inside 4 boxes over the 600m. The outside boxes are a decided disadvantage over the both the shorter distances.
Wentworth Park went from being a very fair track to a leader biased track with the addition of "transition turns" to the corners in the mid 90's. Leaders have been advantaged ever since that track modification and consequently red box draws are small advantage over both the 520m and 720m distances now.
Cannington is one of the better two tracks which does tend to give greyhounds off the speed a chance to run on. Both the 530m, and 642m distances favour the inside boxes and the 1 box has a slight advantage over the 715m distance.
The Meadows Greyhounds – Race 1 – Box 3 – Lady Gaga
Have to admit we've been slow to jump on the Lady Gaga bandwagon so hopefully this selection tonight is not ill-timed. This daughter of Big Daddy Cool ~ Jail Burst is another in the ownership of "Seona Hood" and trained by Jason Thompson, but that aside she has looked good winning all 3 race starts to date here and at Sandown, runninfg 29.85 and 29.92 at Sandown and 30.07 here last start. Ran a 5.10 early section then which was enough to lead the mid-week field from box 7 and will just be good enough to cross the 2 inside runners here tonight. Won' be flash odss and it'll be hard to kepp the poker face if we go under, but looks a standout.
The Meadows Greyhounds – Race 2 – Box 7 – Mepunga Diva
Actually have some serious reservations about this greyhound and doubt she is anything more than just handy, but in this field tonight we have to be on again. Through a combination of good placement and luck Mepunga Diva has now won 4 of her last 5 starts in good style at Bendigo and Warrnambool. Handled box 7 well last start at Warrnambool and draws the same alley tonight. Is obviously better than those she is drawn gainast here tonight but not sure she'll go that well out of her grade. Ideal race and should secure her city win.
The Meadows Greyhounds – Race 4 – Box 3 – Cadet Chart
Cadet Chart did the job for us very nicely at Sandown 10 days ago and turns up here in a very difficult 5th grade. Prankster (4) will take all the favouritism and focus, so we'll getting good odds again to be on a greyhound who has won 3 of his last 43 starts at Horsham and Sandown, leading all the way. By Kings Cadet ~ Tat Midge, the damline always throws buckets of early pace and he'll need to use it tonight to hold out Prankster to his outside. Has started here 6 times for 3 wins and a 3rd and no doubt this is the toughest test to date, but just needs to hold his line and nerve through the first corner and we can steal this race at a nice price.
The Meadows Greyhounds – Race 6 – Box 8 – Aztec Cruise
You Can Do It!! If anyone is going to The Meadows tonight, just lean over the fence and do your best Rob Schneider impersonation from "The Waterboy" and remind Aztec Cruise that….."You Can Do It!!" The Jimmy Auld trained Aztec Cruise is a very fast greyhound who won well at Ballarat 5 starts ago but has barely fired a shot since and plodded around last start with our money on him here at this distance on this track. Has enormous speed but little self-confidence and just needs to show what he is capable of and will win this easily. You Can Do It!!
The Meadows Greyhounds – Race 8 – Box 4 – Cindeen Shelby
Cindeen Shelby is clearly Australia's most improved greyhound and not sure what Kelvuyn greenough has done to here but she is flying at the moment, having won all her last 3 starts here and at Sandown. Overcame a tarrdy start at Sandown last start to win running 29.93 and on the surface does appear to go better here at The Meadows where she has won in 29.65 and 29.67. Track will not be quick tonight but she is too good to dismiss and we have to be on again despite the 4 box.
The Meadows Greyhounds – Race 11 – Box 2 – Miss Martini
Miss Martini has an abundance of early pace and very little stamina, which is why she's become somehting of a professional placegetter at Sandown and should be ideally suited to this track which more strongly favours the greyhound who can lead. Somehow managed to completely miss the start here at her first attempt and the copped a "ticket" at Sandown so have to trust she leads here tonight. Has no hope whatsoever if she doesn't lead, so lets hope we're in front at this stage, but the odds on offer will be too great to dismiss. Take on trust.
Wentworth Park Greyhounds – Race 1 – Box 6 – Really Satisfies
We've been on the Wayne Vanderburg trained Really Satisfies at just about all her 3 starts to date. She demolished 2 fields in Maiden heat and final at Richmond and then backed it up with a more than handy 30.73 5th grade at the same track. Owned by Ryan Tredway, Really Satisfies is a fawn bitch by Bond ~ Miss Demeaner and has obviously trialled here in the 3 week break between her last start and tonight's run. Would've been an odds on pop had she drawn any other box, but from box 5 tonight she should still prove too good and we might just avoid the tomato suace odds.
Wentworth Park Greyhounds – Race 2 – Box 1 – Freckles
You'll have your heart in your mouth for the first 100 metres in this tonightbut as long as the Ruth King trained Freckles can survive the first corner carnage and be within 5 of the leader, we'll be sitting pretty. The problem we'll have is that most of that first corner carnage will be caused by Freckles who likes to run about 5-8 off the fence for the journey. From box 1 she'll need to begin well enough that she doesn't try to push the whole field off, becuase being only 24kg we'll come off second best. Bookies will risk and we'll get a nice price for the best greyhound in the field.
Wentworth Park Greyhounds – Race 4 – Box 1 – Take The Kitty
Give Take The Kitty another chance here tonight. Did look flat our trying to pick up the leaders last week after what looked like the right sort of run in transit. They didn't go all that quick and on the surface the run looked dissapointing but given the same draw again tonight the chance to hunt up along the rail again in a weaker field, we will back up again here. 3 starts ago Take The Kitty used box 1 to advantage to keep hunting up on the rail to win running away in 30.09 after being second last early and we're looking for a little of that form tonight.
Wentworth Park Greyhounds – Race 6 – Box 2 – Radio Star
Very very good Free For All fieldmade more exciting by Radio Star's dramatic return to form here Monday night when, believ it or not; Radio Star went bang at box rise and led. Once that happened it was times and margins please as Radio Star scorched the Monday night surface to run 29.89. With speedy greyhounds like Compact Journey, Did I Entertain and Bells Pace drawn, it will be difficult to see Radio Star doing the same again tonight. But regardless of that he did look like the dog of old Monday and only has to trail one of those leaders, and should get the chance to do that with no starter in box 1.
Cannington Greyhounds – Race 1 – Box 1 – Talei Bond
You are going to looks at this greyhound's form at think we've been partying all night with that "Deal Od No Deal" idiot, but Talei Bond has starfted 8 times from box 1 and won 5 of them, running 2nd on another 2 occassions. To further emphasise the drastic improvement this greyhound can make from the red box, she recorded a 30.56 win over Velocette in a Perth Cup heat from the box and subsequently ran closer last to first at the next 5 starts. You'll get odds, just trust us and get on.
Group 2 WA Oaks Final – Cannington Greyhounds – Race 6 – Box 7 – Topline Doovee
Shocking name but this little black bitch has been quietly racking up the wins in greyhound racing's backwater, Tasmania. We'd have been able to report this but due to the morons that run Tasmanian Greyhound Racing, we aren't allowed to even mention the fields down there, so subsequently things just tend to roll along down there oblivious to what's happening in the real world. Regardless of the weak competition Topline Doovee has managed to win 15 of 22 starts but more importantly proved she has outgrown her tiny geo-centric existence by leading all the way here last start in the quickest of the WA Oaks in 30.29. Has to overcome the wide box but looks better than her opposition and should lead again and win for WA's gun trainer Linda Britton.
Free $50 Bet At Sportsbet
Remember if you like any of our Tips and want to get your punting account kick started, all our readers are able to take advantage of our Free $50 Bet offer for anyone that is able to open a new account with Sportsbet. Just open a new account at Sportsbet from any of our links and you can be betting and winning for free on us.
Don't Like Our Tips? Lay Them At Betfair
If you think our selections can't win, you can make money by betting against us and laying the selection at Betfair. Follow any of our Betfair links to open a Befair account now and get a Free$50 Bet to put our greyhound Tips to the ultimate test.
Australian Racing Greyhound Dog House (NTBBA – Never To Be Backed Again)
Me Boss (New South Wales)
Bikini Beach (Queensland)
Autumn Honey Bee (New South Wales)
Teaman Titch (Victoria)
Sculpted (South Australia)
Matching Outcome (Queensland)
Australian Racing Greyhound Kennel
Physical (Dapto, Bulli, Richmond)
Punk Appeal ( > 600m races)
Uno Express (Victoria)
Miss Amy Jade (Queensland)
Sardius (Victoria – short races / wide draws)
Lochinvar Polo (New South Wales)
Like Iron Mike (Horsham)
After Party (Victoria)
Miss Fluffy (Victoria)
Pure Inspiration (Victoria)
Fidel Bale (Victoria)
Similar Greyhound Racing News