Greyhound Racing Tips For Saturday 26th September 2009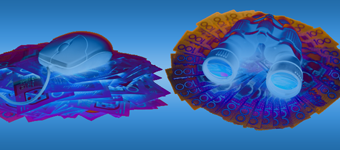 Welcome to Australian Racing Greyhound's Greyhound Racing Tips for Saturday 26th September 2009 with Tips tonight from The Meadows (Victoria), Wentworth Park (New South Wales), and Cannington (West Australia).
Tonight's racing is highlighted by the heats of the Sydney Cup for the stayer and the semi finals of the Group 1 Paws Of Thunder. For the second week in a row we get some awesome greyhound racing action for the armchair punter and as usual we'll cover all the big races and try and tip you a winner in the best of the rest.

With Greyhound Racing coming at us from The Meadows (Victoria), Wentworth Park (New South Wales), and Cannington (West Australia), let's recap out betting advice for tonight's tracks.
The Meadows races over the 525m, 600m and less frequently the 725m distances and the track definitely favours railers; it is almost impossible to make ground once you get wide on the track at The Meadows. The inside 3 boxes are favoured over the 525m, and the inside 4 boxes over the 600m. The outside boxes are a decided disadvantage over the both the shorter distances.
Wentworth Park went from being a very fair track to a leader biased track with the addition of "transition turns" to the corners in the mid 90's. Leaders have been advantaged ever since that track modification and consequently red box draws are small advantage over both the 520m and 720m distances now.
Cannington is one of the better two tracks which does tend to give greyhounds off the speed a chance to run on. Both the 530m, and 642m distances favour the inside boxes and the 1 box has a slight advantage over the 715m distance.
The Meadows Greyhounds – Race 11 – Box 1 – Vitesse
Vitesse is no world beater but is in the good hands of Dave Burnett and has already won here in 30.49. Won recently at Shapparton in a very respectable 22.98. Well drawn and will go well in the weakest of the races tonight.
Wentworth Park Greyhounds – Race 1 – Box 7 – True Kihael
The very underrated True Kihael will appreciate the reduced field here as he is not always brilliant early but should go well from the wide draw and has a very good record of 6 wins from 11 starts here with a PB of 29.82.
Group 2 Sydney Cup Heat 1 – Wentworth Park Greyhounds – Race 3 – Box 8 – Amity Bale
Always a massive risk when she can't find space and the rail, but Amity Bale looks a leading chance here after winning both heat and final of the Group 3 Chairmans Cup here last week. Ran 42.38 last week but did get the run to suit. Only possible danger is Tifi but fancy Amity Bale might be too classy. Don't take long odds on.
Group 2 Sydney Cup Heat 2 – Wentworth Park Greyhounds – Race 4 – Box 7 – Red Shilling
Well I don't know what she was thinking or did last week but Red Shilling is way better than the rest of these and must step tonight. Got redemption with a good win over Jarvis Bale in the Chairmans Cup heats running 42.18 after losing the National Distance Championship at her home track. But did the same thing in th einal last week when beginning okay but chucking it all away in the first 100m letting every runner go past her. Proved she was better than any dog in the race by finishing 4th just 7 lengths from the winning when only taking an interest for the last 200m. Must show more consistency but is the winner if she tries.
Group 1 Paws Of Thunder Semi Final 1 – Wentworth Park Greyhounds – Race 5 – Box 3 – Bananarama
Tough, tough race. Cosmic Rumble proved last week what he was capable of last week when leading all the way from box but did have a vacant box to his outside. Doesn't generally go from inside draws and in a full field looks a good risk. On the other hand Bananarama has impeccable box manners and will most likely lead from box 3. Has started here 17 times for 10 wins with a PB of 29.86 and ran 30.20 beating the very good Clark No Ee last week after working hard.
Group 1 Paws Of Thunder Semi Final 2 – Wentworth Park Greyhounds – Race 6 – Box 1 – Birthday Boy
After drawing the red box for the first time in 52 starts last week, Birthday Boy again gets another red draw and will be long odds against the speedy Cindeen Shelby drawn his outside. However Birthday Boy can use the rails and hunt up under the early leaders on the corner and can definitely run down Cindeen Shelby as he is a much stronger conveyance. Will get good odds to be on an ideally drawn greyhound.
Group 1 Paws Of Thunder Semi Final 3 – Wentworth Park Greyhounds – Race 7 – Box 8 – Take The Kitty
The Kenny Cheetham trained Take The Kitty did the job for us last week and began well enough and rounded up the early leaders last week in the heats to win running away in 29.90. Will find it harder to lead tonight but doesn't have to and can quite happily work around or under the early leaders and there are very few greyhounds in training that would be capable of holding him out. Has never started from box 8 but has 4 wins and 3 placings from 9 starts off box 7.
Group 1 Paws Of Thunder Semi Final 4 – Wentworth Park Greyhounds – Race 8 – Box 1 – Excel Like Time
Well last week we made Excel Like Time on of the best bets in the whole Paws Of Thunder program and made the comment that "Anthony Azzopardi's Excel Like Time will win this heat but will need all the luck in the world to keep drawing this inside box for the next 3 weeks, which is his only chance of POT success. Is virtually unbeatable off box 1 and inside draws….". Low and behold he's drawn another red box and will bolt in again despite stiffer opposition. Will need another box 1 draw next week but is capable of winning the whole show if the graders favour him 3 weeks in a row.
Don't Like Our Tips? Lay Them At Betfair
If you think our selections can't win, you can make money by betting against us and laying the selection at Betfair. Follow any of our Betfair links to open a Befair account now and put our greyhound Tips to the ultimate test. Betfair is also the only site that allows you to get set at Fixed Odds on all greyhounds races Australia wide.
Australian Racing Greyhound Dog House (NTBBA – Never To Be Backed Again)
Me Boss (New South Wales)
Bikini Beach (Queensland)
Autumn Honey Bee (New South Wales)
Teaman Titch (Victoria)
Sculpted (South Australia)
Miss Opie (Victoria)
Australian Racing Greyhound Kennel
Uno Express (Victoria)
Monique's Doll (New South Wales)
Goodesy (New South Wales)
Similar Greyhound Racing News