Greyhound Racing Tips For Wednesday 16th December 2009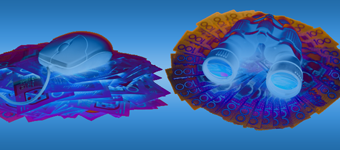 Greyhound Racing Tips for Wednesday 16th December 2009 with Tips tonight from Ballarat (Victoria), Warrnambool (Victoria), Bulli (New South Wales), Ipswich (Queensland) and Cannington (West Australia).
With racing coming at us from Ballarat (Victoria), Warrnambool (Victoria), Bulli (New South Wales), Ipswich (Queensland) and Cannington (West Australia), lets review our betting advice for those tracks.

Ballarat is one of the fairest one turn tracks in the country and in general punters can bet with confidence over all distances, although inside boxes are slightly favoured and the 8 box races well off the 450m start. The track suits both speedy and strong greyhounds. Ballarat have just started racing from the new 390m boxes, but from the racing we've seen they are more likely decided by luck and interference than class and are best avoided as serious greyhound betting opportunities.
Warrnambool was redeveloped in 2008 to remove much of the bias and interference that occurred on the old "egg" shaped track. Unfortunately while interference has been reduced, "transition turns" have turned the track in to a leader biased procession. In almost all races the winner comes from the greyhound in front about 50m from the boxes. Only strong railing greyhounds can make ground from behind and wide runners are decidedly disadvantaged. The red box is favoured over all distances.
Bulli, like Horsham is considered on of the fairest tracks in Australia, with every greyhound afforded a chance from any box. The 400m and 472m starts both demonstrate the normal greyhound race distribution of boxes 1,2,8,7 favoured, with the 472m start extremely even across all boxes with the exception of 1 and 8. The 515m start, being a slight corner start, has a preference toward the four inside boxes. The best betting races are the 472 events, but the 400m races and also attractive.
Ipswich can be a punters graveyard and as a general rule punters avoid investing in the 431m races unless you are laying them on Betfair, as the corner starts throws up many unlikely winners and lots of interference. If you must bet on these races, box 1 wins almost twice as many races as every other box with the exception of the second best box, box 2. The 520m races are a little more even, but have a decided bias toward the four inside boxes due to the short run to the corner and even class greyhounds find it hard to win from wide boxes. The 630m races are another corner start.
Cannington is one of the better two tracks which does tend to give greyhounds off the speed a chance to run on. Both the 530m, and 642m distances favour the inside boxes and the 1 box has a slight advantage over the 715m distance. The 297m races,starting at the top of the back straight, runs reasonably fairly, although box 1 is an advantage. The four inside boxes are advantaged over the 530m, the three inside boxes over the 642m and the 715m races reasonably evenly.
Ballarat Greyhounds – Race 7 – Box 1 – Usain Delight
Tough night for tipping at Ballarat with quite a lot of weakness about some of the favourites and the usual mix of maidens and 390m races which offer little attraction. Won't win any awards for tipping this dog but was the only on we could find than had the required chance of winning. Usain Delaight will starts shades of red and and will need to begin better than he did last start at Sandown but prior to that had good form winning 3 of 5 starts and running 2 places. Should be winning this as he is the seeded dog and has box 1.
Warrnambool Greyhounds – Race 11 – Box 3 – Jay Bartel
We tipped you this one last week and at odds of over $40 he all but led and made good but couldn't get over form his wide draw and got dragged back in the to the field. Unfortunately we aren't going get much odds this week and the scratching depleted field will bring him in even further than expected. Will win tonight and will look like the good dog he is, just a shame we aren't going to get anything like last weeks $40+.
Bulli Greyhounds – Race 7 – Box 3 – Little Sparkle
Little Sparkle is the litter sister of boom dogs Pulp and Goodesy and isn't without ability herself. Trained by Ken Chappelow who also trained the dam Frosty Fruits, Little Sparkle has won 2 of her 4 career starts running places at the other 2 starts, and last start ran 26.27 here winning well. Did win her maiden here in a flying 26.22 and has trialled here quicker, so look for another improved performance. Connections knocked back huge money for this bitch and knowing the line intimately, if the hold her in that esteem, we should take the lead.
Ipswich Greyhounds – Race 8 – Box 2 – Aldamo
Aldamo did the job well for us last week in the heats and although not the quickest heat winner, has drawn better than the other two and there wasn't more than 1.5 lengths between them. Aldamo can be a very disappointing conveyance at times, but put i t all together off box 1 last week ad only has to contend with the move to box 2. Should be able to clearly lead the slow beginning Bell's Decanta drawn inside him and won't be run down if he leads or holds the rail.
Australian Racing Greyhound Kennel (Greyhounds To Follow)
Monique's Doll (New South Wales)
Goodesy (New South Wales)
Pulp (New South Wales)
Billy Bobaggings (New South Wales)
Hurricane Luke (New South Wales)
Window Watcher (New South Wales)
Australian Racing Greyhound Dog House (NTBBA – Greyhounds Never To Be Backed Again)
Me Boss (New South Wales)
Bikini Beach (Queensland)
Autumn Honey Bee (New South Wales)
Teaman Titch (Victoria)
Sculpted (South Australia)
Miss Opie (Victoria)