Wentworth Park greyhound tips & value bets – 29/1/2022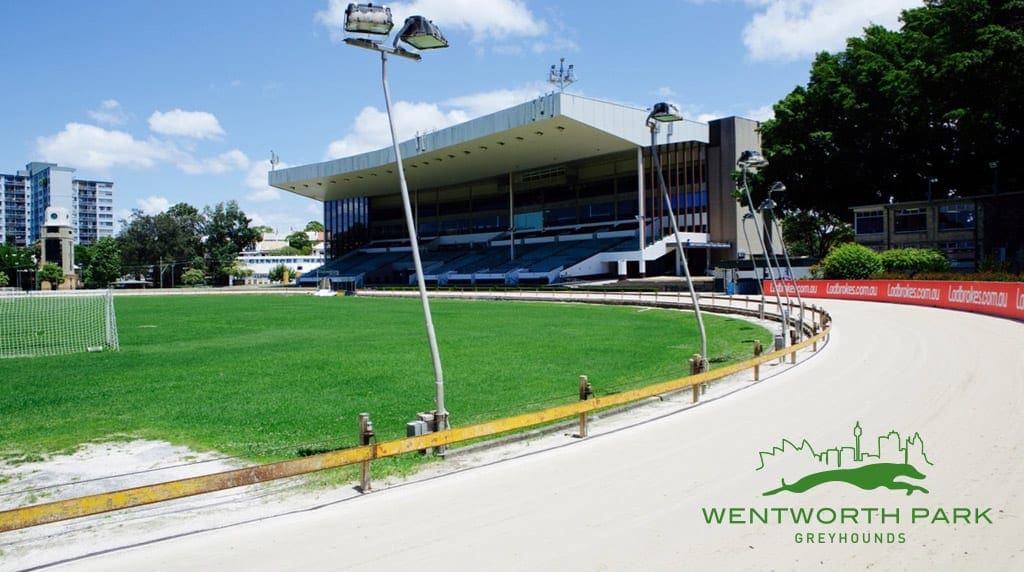 ARG's NSW greyhound tipster brings you his best bets for the 10-race card at Wentworth Park this Saturday, with top odds courtesy of Sportsbet.com.au.
Race 1: NSW GBOTA Welcome 5th Grade (520m)
Tiger Jack was very unlucky here on Wednesday night, as he looked to be taking a winning run when it disappeared and he got flattened. We are prepared to give him another chance, and with the scratching of the no.6 dog he will get some room early and that might be all he needs. Baby Buttons could well be the leader; she shows good pace in her races and if they mix behind her, she could pinch it. Cawbourne Magic will appreciate the draw and might get a nice trail through and Agera has pace but hasn't shown her best around W.P.
Selections: 5-2-1-3
Race 2: Ladbroke It! 5th Grade (520m)
Swift Choice and Scramjet both have good early zip and it might be a case of whoever leads salutes. We would prefer them boxed around the other way but think Scramjet can cross and zip away. Murray's Way will relish box 1 and is unbeaten from that trap although is a hit-and-miss beginner. Powder Finger has had no luck recently and is better than recent outings. Barton is badly boxed but is the only dog in the race to have won around here.
Selections: 5-1-3-8
Race 3: Congrats Sunburnt Highway 5th Grade (520m)
Bruce Mick Glenn has had raps on him and is now starting to mix distances. He can do a ton of things wrong in his races but if he can find his form of November last year would win this comfortably. Hunter Keeping continues to show good early dash and is starting to stick on better in his races. He will go to the fence and was a good effort on Wednesday after getting wiped out on the first turn. Can She Hurdle brings good Lithgow and Bathurst form to town and has the advantage of box 1. Oamaru Bale has been racing well at Dapto and tried valiantly last start; if she improves and misses the no.7 early, she is a big hope. Zarmay, the second Barnes runner, may just get a beautiful cart into the race from box 8 and is not without a chance.
Selections: 3-7-1-8
Race 4: Ladbrokes Easy Form 5th Grade (520m)
Redeem Our Cash used box 7 to perfection here on January 19 to beat a good field including subsequent winner Four Five. She has drawn well out here again and looks a chance to sweep down the outside and dash clear at the first turn. Cumbria Dreaming has a personal best around here of 29.67; a repeat of that wins this. He often shows pace and flew at Nowra on Monday. The 520m is as far as he wants, but he can carve time on his night. Karmen Kristy is another runner with pace and has good Goulburn form but is 0/4 here. Chasing Fernando and Amarillo are moderate beginners who have had no luck recently and with just a fraction of good fortune and better box manners are genuine threats.
Selections: 8-5-4-1
Race 5: Roosters Traffic Control 1-2 Wins Final 5th Grade (520m)
These runners qualified on January 19. Little Bit Sleek has taken all before him since returning to the track. He won his heat with authority and then improved again for a best-of-night performance here on Wednesday. If he improves any further, he will be very hard to beat. He is a touch awkwardly drawn but has the ability to overcome the box. Russian Inn won his heat with authority too and then bombed the start on Wednesday night when sent out as a short-priced favourite. Miss Expeditious was well backed on Wednesday night before being caught in a first-turn mix up. Forgive her that and give her a genuine shot from out wide. Japanese Black can show pace and was a touch unlucky on Wednesday night when dragged down from behind. Te Hiko can improve drawn down in the red but would need to.
Selections: 6-8-5-1
Race 6: @wentworthparkgreyhounds 5th Grade (520m)
Good race, this. Fernando Hunter will appreciate being back in a 5th Grade after contesting the Paws of Thunder series. He was far from disgraced in that series and if he can get anywhere near his P.B. will win this race. Irinka Molly has had a freshen up and Jack Smith will have her ready to fire fresh, so she is a genuine danger. Cartel Master had a rare night to forget on Wednesday, missing the kick and finding trouble, but you would think he is perfectly drawn in the red box and must be a good hope from there. Osprey Phantom will appreciate the drop back from the Derby series and must be included. Summer Key is racing really well at the moment, but this is a class rise for her.
Selections: 4-2-1-3
Race 7: Blink Print 5th Grade (520m)
Wioleta Bale never got a crack at them in her first go here after zipping around Dapto prior. She will appreciate the drop back from FFA company to a 5th Grade and the move from box 6 into box 2. She may show her burn early and be off with the choccies. Zipping Pearson is all class and the obvious danger, and if he lobs on Wioleta Bale's tail, it may be too much. He was brave last start. Four Five used box 1 to perfection to score on Wednesday night; he is not as well drawn in this field but is racing well. Zipping Stewie might just get the gun run down the centre of the track; he was not disgraced in his Paws of Thunder heat behind Jungle Deuce and is a big hope.
Selection: 4-2-8-7
Race 8: Ladbrokes Switch Free For All (520m)
This is best race on the card, and how could you tip against Wow? He was so gallant in the Paws of Thunder, beginning well and leading everywhere but the last 50m. He gets a vacant box underneath for a little bit of room, and let's hope we see the champion he is here. Coast Model can match Wow early and even on her night cross and cause some trouble but would need to if she was any chance of winning this. Ritza Donna, who won her Futurity heat in 29.72, was far from disgraced in the final, getting caught from the bad box. She will appreciate the move into the much more favourable box 2. She hasn't missed a place form that box in her career, and we think nothing changes tonight. Irinka Riley is another that was far from disgraced in the P.O.T. series, winning his heat in 29.78, yet we can only find a minor hope for him in this field. What a great free-for-all!
Selections: 6-2-8-7
Race 9: #getyourgreyhoundon Masters M1/M2/M3 (520m)
It seems wrong to be doing the form of a Masters race at Wentworth Park without the champ Sunburnt Highway in the race, but we'll tell you something for free: There are seven masters here that are glad the champ is having a break this week. Ritza Coen is a topliner himself who chased the champ gallantly last week. Has a 29.49 P.B. which would win this by many lengths. He'll appreciate the vacant box 5 and may have the goods in an open race. Vintage Special is better drawn tonight and we'll give him one more go. He may strip fitter after his first-up effort and be good value off box 1. Topper Phoenix is another that has been chasing the champ and will appreciate the week without him. She races well from wide draws and is a genuine hope. Striking will appreciate the lower draw and is a minor player.
Selections: 6-1-7-5
Race 10: Where Else But Wenty? 4th/5th Grade (520m)
This is a nice race to finish with. Springview Noah looked unlucky in the Derby final last week when he went for what might well have been the winning run, only to see it disappear in front of his nose. He is not the best of beginners but has a touch of class. We are no sure what happened to Coco Model on Wednesday night – maybe the fireworks nearby, maybe an off night – but we are not prepared to sack her on one failure. She looks the early leader and if she runs the sectionals she can, she might make it hard on the chasers. Fantastic Raven, for the Mackay kennel, was far from disgraced when second to Aston Barrack here at her first look then flew around Gosford and has to be a good chance on that run. Romantic Storm has been doing well in the P.O.T. series and will appreciate the drop back in grade and might get good room early, while Cawbourne Turvey has been going great and steps up sharply in class but is very strong.
Selections: 7-1-3-8
See more greyhound racing tips