Extra greyhound racing income is there for the taking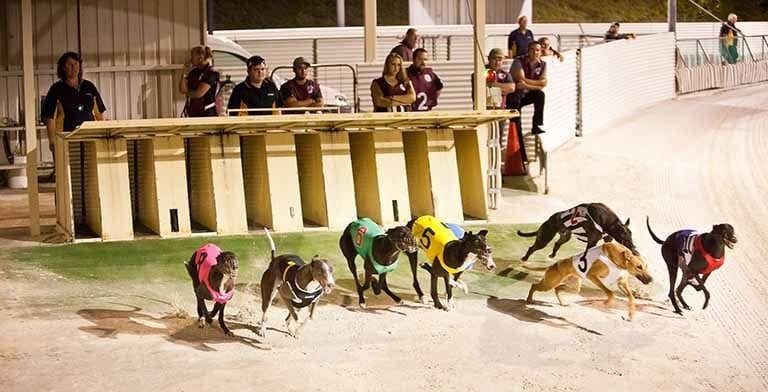 No names here – it's not necessary as the experience is repeated countless times every week, and not just in provincial Victoria where this example is sourced.
Last week in an average sort of shortish race this dog arrived with a very neat record of 13 starts for 6-3-2 and just on 10 grand of prize money.
In its last 10 starts it had won four times, run second three times, third twice and unplaced once. Eight of those 10 starts were at odds-on and the remaining two barely in the black. That's all very nice. However, had you put on a dollar in each race you would have been losing the shirt on your back as it returned a total of only $6.50 for the $10 investment.
This time they sent it out at $1.20. The Watchdog thought $2.20 was the go but did select it on top. In fact, it ran third and never looked like winning.
You have to ask, why that sort of price? Favourite maybe, but $1.20? No amount of mathematics could conjure up a figure like that. If you must have a bet, the best shot would have been to take a stab at something else that – by definition – would be overs.
What it says is that current-day gamblers have not a clue about what they are doing. Heaven knows what is going through their minds.
Perhaps a late betting surge caught them unawares? Was the smartphone screen too small to show just how often it wins and loses? Were they just after better-than-bank interest? Were they following a tipster? Who knows?
The cause is not helped by all those betting houses running Fixed Odds books of 130%. In turn, that means it is impossible for the investor to make a profit over time. No way. Sadly, major racing authorities have also joined in the fun, but to what end? Watchdog and Ozchase price lists are just as bad, which is a great puzzle. They are paid to build the industry, not tear it down. So why not tell the truth, or something closer to it.
It is much the same story with Tabcorp, which commonly recommends boxing Trifectas and First Fours or choosing Mystery bets, thereby ensuring the gambler loses before the race starts. (Backing three or four dogs at the same price means you are taking unders about most of them.)
This is not a new subject. Here is something I wrote in ARG back in 2013:
"Several checks reveal that no more than 50% of odds-on pops are actually winning. Consequently, regular backers must lose in the long run. Their choices might not have been too bad but the odds killed them off. Without doubt, the big factor there is the sheep-like behaviour of gamblers hoping to double their money with a quick bet on the favourite between beers. The more of these there are, the worse the odds become."
If anything, the proportions are even worse today. Coincidentally, that would parallel the experience with High School mathematics, where students are now taking easier and simpler maths courses or none at all. By the time these kids get to the TAB counter, they lack the means to work out what is going on.
Still, that gives the lie to a partial solution. Betting houses, racing organisations and governments would do well to try educating the population. For a start, poker machine legislation demands that information about deductions is prominently posted. Not so for wagering though, where the house takes out 14.5% to 30% or more before calculating your winnings. (Boxed bets are much worse again.)
Tabcorp will advise you how to fill out a betting ticket but says not a word about deductions or ways to fathom a sensible sort of bet. SKY – which is otherwise a wonderful service – has removed gamblers from the track, where they might learn a thing or two about how dogs race. Yet there is nothing to replace that experience. Newcomers are suckered in by cash incentives to encourage you to open an account – only to be caught up later in knockbacks about the size or timing of your bet, or even cancellation of your account in the unlikely event that you win too often.
Necessarily, we are now finishing a decade which has seen serious greyhound punters wander off to other fields, especially the fast-growing sports betting scene, leaving the way clear for a handful of big-time operators to cherry pick the occasional good deal, often at preferred rates or prices, and a host of mugs in pubs who will almost certainly lose money. It's the latter group which need help – whether they use it or not is up to them, but we need to make the effort.
TALKING IT UP – OR NOT
Getting the message out is the name of the game in many ways. Here is another example of the same sort of challenge outlined by a prominent cricket manager the other day, as quoted by Chris Barrett in the Sydney Morning Herald. They were talking about the Covid effect on scheduling and finances.
"The attack from Seven has prompted one of the most influential and senior figures in Australian cricket to say it was time the game stopped being a punching bag," said Neil Maxwell, a board member of Cricket NSW and the Australian Cricketers' Association who has managed the careers of Brett Lee, Mike Hussey, Pat Cummins and Josh Hazlewood and run an Indian Premier League franchise.
"People are having pot shots at cricket but I don't think we, and I say we as in cricket, are letting people know all of the successes that are taking place.
"There is so much good happening but unfortunately there is this void. My frustration is cricket not talking itself up. CA has been missing a forthright administrator like Peter V'landys, the Australian Rugby League Commission chairman."
More greyhound news