Gosford's debacles far from over after new manager fired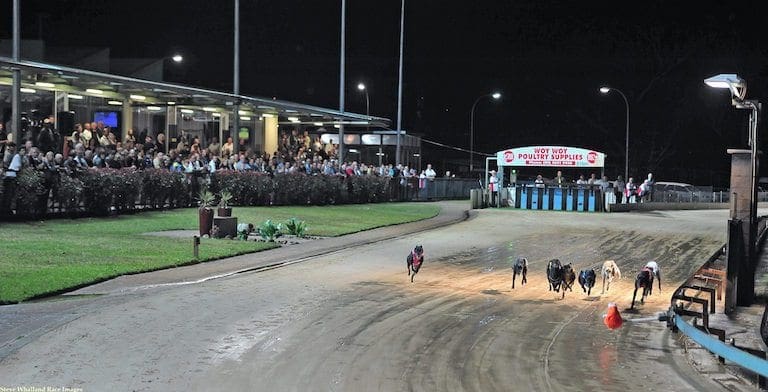 THE Gosford greyhound track is once again in the spotlight for all the wrong reasons after the NSW Greyhound Breeders Owners and Trainers Association (GBOTA) made the decision to sack the new manager of the track after just one day in the job.
Alan Smith started in the position of manager last Thursday, but had his probationary employment terminated the very next day for failing to disclose information during the recruitment process.
NSW GBOTA CEO Brenton Scott did not comment on Smith's termination, but did confirm the GBOTA will begin the recruitment process for a new manager for the venue.
"Greyhound racing in NSW is embarking on a massive renewal opportunity," Scott said.
"The central coast is an important growth region for the sport and the Gosford venue is a high potential site.
"We are looking for a manager who wants to be part of an exciting future with the commitment to make a real difference."
Smith spoke to Australian Racing Greyhound on Sunday and said that he was disappointed with the decision which was delivered to him via email.
"The GBOTA had very high expectations for what they wanted Gosford to achieve and whilst they may have seemed difficult to achieve I was committed to doing my best for the club and the industry," Smith said.
"The matters which I did not disclose are private, but I am confident they would have had absolutely no impact on my ability to do a good job.
"It is typical of the greyhound industry where some participants are happy to see the sport self destruct and I genuinely feel the GBOTA have lost someone who would have made a valuable contribution to the sport."

Meanwhile, the GBOTA have also released a statement regarding the cancellation of the meeting at Gosford on September 5, 2017, and stated that they are confident the issues have been rectified.
"Track staff discovered on Monday, September 4, that the irrigation system had failed to distribute water to the track as had been programmed," Operations Manager Ellen Harris said.
"The plan had been to increase water supply to the track given the increase in temperature in the Central Coast region
"Unfortunately, the mechanical failure meant that staff were left in a position where they needed to undertake remedial action on Monday, September 4 and Tuesday, September 5 including a medium level harrow which aimed to increase the capacity of the track's profile to absorb additional water.
"The remedial actions were judgement calls but should be seen as staff making every effort to present the track in a fit for racing state. It was, however, determined by Stewards that given the track did not offer a consistent racing surface and that abandonment was the safest decision."
Racing is due to resume on Tuesday night at Gosford.