Greyhounds Australasia Declare 52 Compliant Greyhound Exports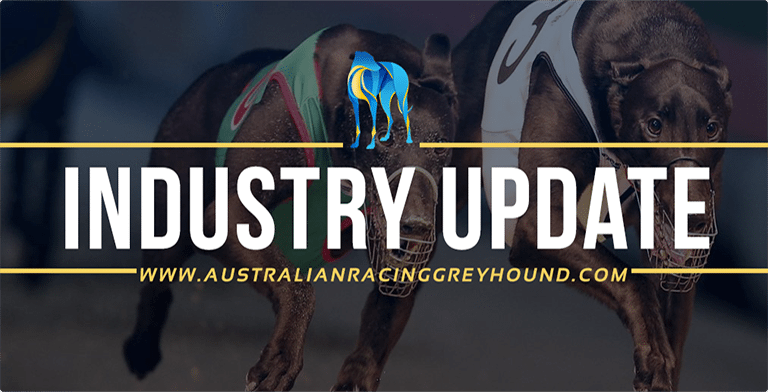 Greyhounds Australasia is pleased to confirm that no issues of concern relating to welfare or improper conduct were identified in the exportation of greyhounds during the three months to March 2019.
Fifty-two greyhounds were exported from Australia during the quarter. Forty-seven greyhounds were exported to New Zealand – the majority for racing purposes. The other five greyhounds exported to the USA, The Republic of Ireland, Singapore and Portugal.
All 52 exports were examined on behalf of the Australasian greyhound racing industry by the NSW Greyhound Welfare and Integrity Commission to confirm the exporter, the nature of export, the recipient and that all appropriate export procedures were followed.
Further consideration was given to the age of exported greyhounds as well as review of their racing/breeding history. This was undertaken to ensure the greyhounds were not being exported for any possible racing or breeding activities without the permission of the industry under the Greyhounds Australasia Passport Scheme.
The five greyhounds exported to non New Zealand destinations were identified as companion animals and, therefore, legitimate exports with no 'at risk' indicators giving comfort to administrators and the community that the greyhounds were likely to be well looked after.
The Commission uses the Federal Department of Agriculture and Water Resources (DAWR) data to identify all greyhounds exported from Australia. The Commission looks into the circumstances of all exported greyhounds (from all states) to ensure industry compliance requirements are being met.
Greyhounds Australasia CEO Scott Parker said the Commission's report confirmed that participants are meeting their obligations to their greyhounds, the industry and community.
"The Commission is doing a terrific job ensuring all greyhounds are exported in accordance with strict industry rules designed to ensure the animals continue to be looked after once they reach their new homes. They will continue to undertake this analysis to ensure industry participants meet their obligations and that any risks to greyhound welfare are identified and dealt with accordingly. We will also continue to report analysis outcomes," Mr Parker said.
The number of greyhounds exported to countries other than New Zealand has reduced from 410 in 2014 to 33 in 2018.
Similar Greyhound Racing News