Lagogiane says French Martini can jag him third MDC victory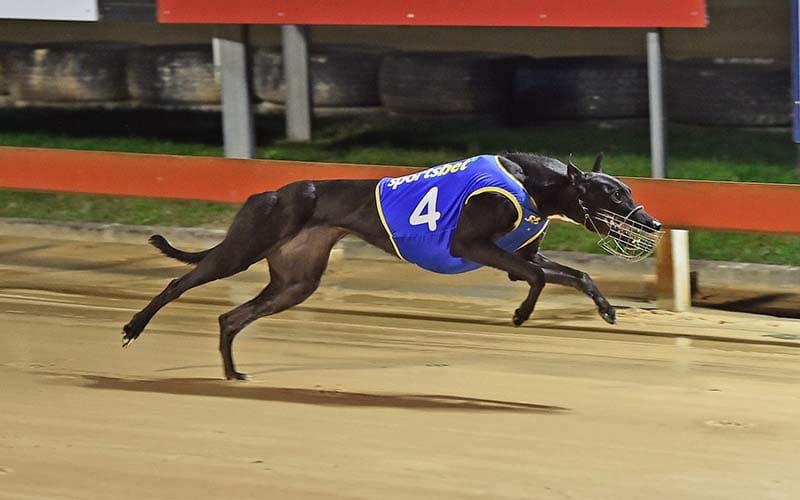 Two-time Million Dollar Chase winner Peter Lagogiane has never stopped believing in a magical third title.
And he's confident French Martini can keep the good times rolling in the 2022 MDC Final at Wentworth Park this Saturday night.
So confident, in fact, Lagogiane said the two-year-old was capable of "something special" before her semi-final last Friday night.
And she certainly did not let him down, comfortably winning from box one in a time of 29.62 seconds.
In 2018, Lagogiane won the inaugural MDC with Mystic Riot.
In 2020, he won it again with Handsome Prince.
Both led all the way from box seven.
In a good omen for his operation, French Martini also drew box seven for this Saturday night's MDC decider.
With $1 million going to the winner, it is the richest greyhound race in the world.
And it is why Lagogiane went dancing down the track in unbridled joy when Mystic Riot won for him four years ago.
Indeed, French Martini can have him dancing down the track again this weekend, when she jumps equal second favourite at around the $3.90 quote.
"Number three, here we come," he said.
"They said lightning doesn't strike twice – we proved that wrong.
"We've got it in our sights – let's hope we can make lightning strike three times."
Lagogiane has previously mentioned that French Martini is a Million Dollar Chase-capable runner.
But for a brief moment in the fourth semi-final last Friday night, he had his heart in his mouth.
That was when Jason Thompson's fellow two-year-old from box eight, Plaintiff, crossed in front of her before the first turn.
But French Martini's street smarts emerged from there, going on to win by a comfortable 5 ¼ lengths.
"Shit. Simple as that," Lagogiane said when asked how he felt at the first turn in the 520m race.
"She showed her true tenacity. Jason's dog got on the outside of her and it went wide at the turn.
"She just got underneath it and she showed what she can do. She chased – that's all she does."
As a two-time Million Dollar Chase winner, Lagogiane is a fair judge of a greyhound's character.
He compared French Martini to Beast Unleashed after her emphatic MDC semi-final victory.
Beast Unleashed was retired in early 2019 after he picked up $230,175 in prizemoney, with 10 wins from just 15 starts.
"I've had a good dog in the kennel called Beast Unleashed," Lagogiane said.
"And he was the best I've ever had. She's the female version of him.
"So that says it all.
"He was (a superstar), and he's creating a bit of a scene at stud now.
"Take nothing away from her – she's a little beauty."
---
Million Dollar Chase Semi Final 4: Replay
Similar Greyhound Racing News