Mccarthy can't split his Rockhampton Cup trio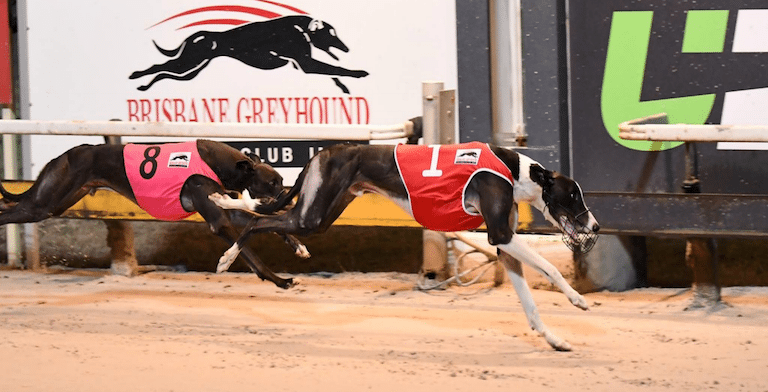 JOHN Mccarthy says he can't split his trio of chances heading into Wednesday night's Group 3 Rockhampton Cup (510m).
Mccarthy, who trains from his Wivenhoe Pocket property, prepares litter brothers Rather Dapper (box one), Slick (box four) and Aza Zeus (box five) in the $25,200 to the winner decider.
Slick (Dyna Lachlan x Pearl Za Zinger Apr '15) was the fastest heat winner last week, clocking 29.75 off box one after missing the start, while Rather Dapper and Aza Zeus both finished second in their qualifiers.
Mccarthy, who bred the talented youngsters, said he is pinching himself to have almost half the field in Wednesday's lucrative feature.
"We went up with three hoping we could get one through, so we were rapt to get them all through," Mccarthy told Australian Racing Greyhound.
Slick is on the second line of betting at $3 to win the final, with the other main chances in the market being Tony Brett's duo Zabdon Ferrari ($2.50) and Split Image ($3) which have drawn boxes two and seven respectively.
Mccarthy was pleased with Slick's heat effort after missing the start and says on times the black dog, a winner of 10 of his 24 starts, would be his top pick.
"I was really happy with Slick. He got a bit of room off box one and he made the most of it," Mccarthy said.
"The race caller said in his heat that he was only fairly away – which he was – but for him it was probably a good beginning because that is his biggest downfall, coming out of the boxes.
"Box four won't help him but if he is left alone early he is going to be able to put himself in the race.
"If he can get up near the lead I expect him to go close because given half a chance I don't think there are too many dogs which could run him down once he gets out in front."

Meanwhile, Rather Dapper is rated an $8.50 shot of capturing his second group race on Wednesday, having already won the Group 2 Queensland Derby.
The striking black and white chaser is a wide runner yet boasts an impressive strike rate wearing red, having won all four starts.
The 31-kilogram greyhound was far from disgraced in his heat last week, running three and a half lengths second behind Split Image (29.87).
It was his first start in close to a month, with Mccarthy making the decision to give his charge a short break prior to Rockhampton.
"Rather Dapper was going really well but he seemed to go off a little bit for three or four runs so I decided to give him a bit of a freshen up.
"I was happy with his heat run and to have drawn the red – even though he uses a bit of the track he does seem to come out better off box one which he had when he won the Queensland Derby."
Rounding out Mccarthy's chances is Aza Zeus, a winner of eight of his 25 starts, which is rated a $34 chance after drawing box five.
However, Mccarthy is expecting sharp improvement after he finished second in his heat behind Zabdon Ferrari.
"Aza Zeus isn't as quick as the other two, but throughout his career he has probably been the better race dog – he seems to handle himself in fields really well and he is a very good little beginner," he said.
"The three of them went up there a few weeks ago for a solo trial and they seemed to handle it ok, but on heat night Aza Zeus came out poorly as if he had never been there before.
"I'm not overly concerned because they are all the type of dogs which need two or three looks, so I think there is improvement to come from them heading into the final, particularly from Aza Zeus and Rather Dapper."
When asked to split his trio, Mccarthy said he couldn't decide.
"On times you'd think Slick was my best chance, but the box draw evens it out a bit because every time Rather Dapper draws the one he has won really well," he said.
"I wouldn't like to pick between them – if any of the three can win I'll be over the moon."
Similar Greyhound Racing News