McCarthy all smiles after winning 2017 Queensland Derby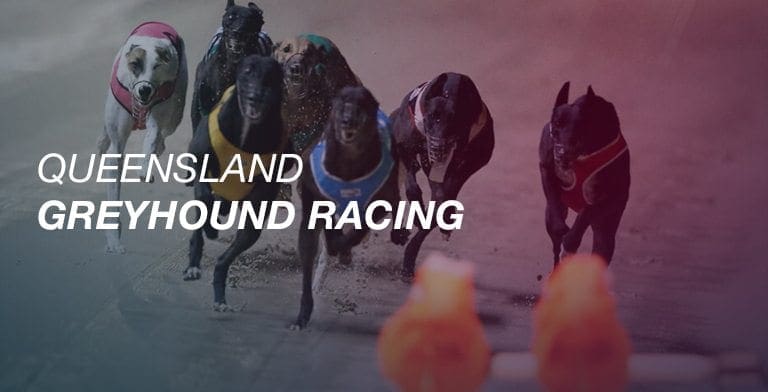 JOHN McCarthy remains on cloud nine after his talented greyhound Rather Dapper won Thursday night's Group 2 Queensland Derby (520m) at Albion Park.
The black and white dog was sent to the boxes as a $20 shot off the cherry, but managed to slot into second spot early before finding the lead down the back and kicking clear to score by one-and-a-half lengths in 29.98.
Fire To Rain (box eight) ran on well to grab second ahead of early leader Captain Til (box six).
Despite being one of the outsiders in the sensational field, McCarthy said he went into the event giving his charge a genuine chance.
"Since the Vince Curry final where he hit the lids he hasn't really been jumping, but I thought if he could step with them then he would be a bit of a chance," McCarthy told Australian Racing Greyhound.
"He didn't get out brilliant, but it was a lot better than he has been and the one box helped.
"Once the six crossed him he got right on its back in second – down the back he went past it and I remember looking back at the eight hoping we'd be able to hold it off."

Once the son of Dyna Lachlan and Pearl Za Zinger crossed the line in front, McCarthy said it was hard to contain his excitement.
"I have still got the smile on my face," he said.
"It was surreal – I was watching the race and Mick Zammit slapped me on the back and said 'you've got it Johnny' before they got to the line – but I still didn't want to get too excited until he crossed the line.
"Once he won it there was pure elation – it's lovely to win these races and of course there is big money on offer – but for me it is just about the thrill of winning the race – that's what I'm in the industry for."
It was an especially rewarding win for McCarthy, who bred and owns the consistent greyhound, now a winner of four from 10 with three minor placings.
McCarthy said the win was also a relief after his greyhound had been defeated in two previous group race finals.
"I think I am happy to settle for the Derby – it's a pretty good substitute for the other two," McCarthy quipped.
"He went into the Vince Curry and Ipswich Auction Series as favourite and the luck didn't go our way.
"I would have hated for the dog to not to win a big race given how much ability he has and knowing he was a big chance in the other races."
And while McCarthy is hoping the Derby win can be a stepping stone for bigger and better things, he says he isn't getting too carried away.
"You go through the list of dogs that have won it and a lot of them have gone on to win other group races.
"I don't want to look too far into the future, but who knows – I have my fingers crossed he can emulate a few of them.
"There are some nice races up here for him now – there is a Young Gun series and then the Flying Amy Classic so I think I will keep him to those age-restricted series' for now and then we'll go from there."
More Greyhounds News