Odds on greyhound Untainted gets knocked out of race near last but still wins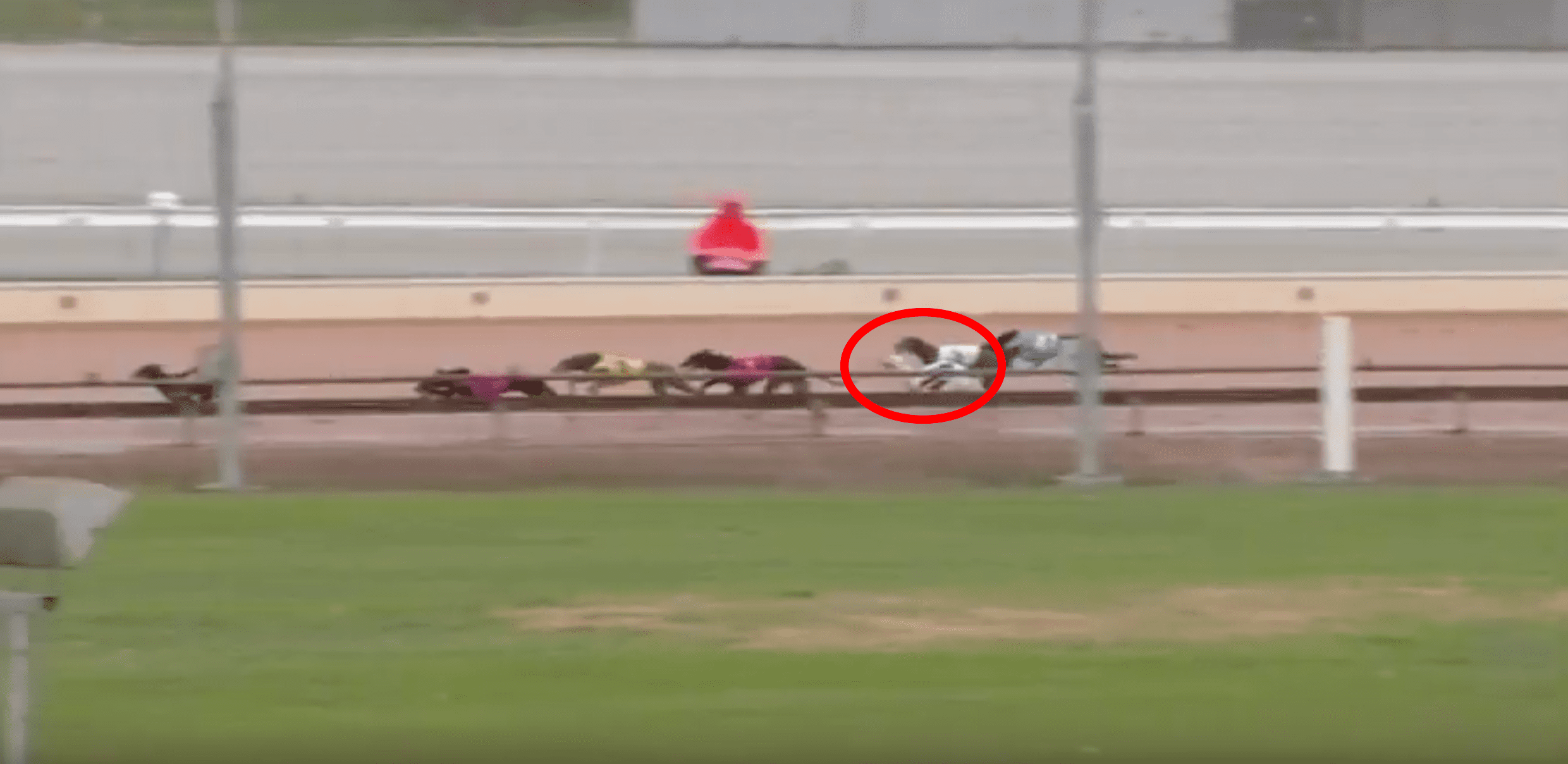 You will go a long way to find a better winning greyhound run anywhere this week than the run of Untainted at today's Warragul greyhound meeting.
Admittedly it was a low grade greyhound meeting catering for slow and young greyhounds, but Untainted who was still racing in Grade 7 class races after nine starts; was sent out a ridiculously shot $1.10 favourite in the race.
Beginning well from box two Untainted looked highly likely to justify the short quote after box rise, moving quickly to second and angling to go straight around the early leader from box one. That's where it all went pear shaped for the Rachael Busuttil trained dog who found herself squeezed out of the contest between the early leaders and stopped in her tracks.
After just 150m of the 400m race punters brave enough to support the red hot favourite had turned their backs on the race, muttered something about "mongrel dogs", and thrown their tickets toward the nearest bin like a three point basketball lob from outside the half court.
Back near the tail of the field and looking more likely to run last than first, Untainted looked "gone for all money", but the white and black daughter of Unlawful Entry just kept pushing up and racing the tailenders before producing a brilliant finish to get up and win literally in the shadows of the post.
If you only watch one greyhound race replay this week, watch Untainted go from near first to near last and still get up and win in the last stride.
Untainted produces amazing effort to win Warragul race
Similar Greyhound Racing News