Oldies but goodies – the case for Veterans greyhound racing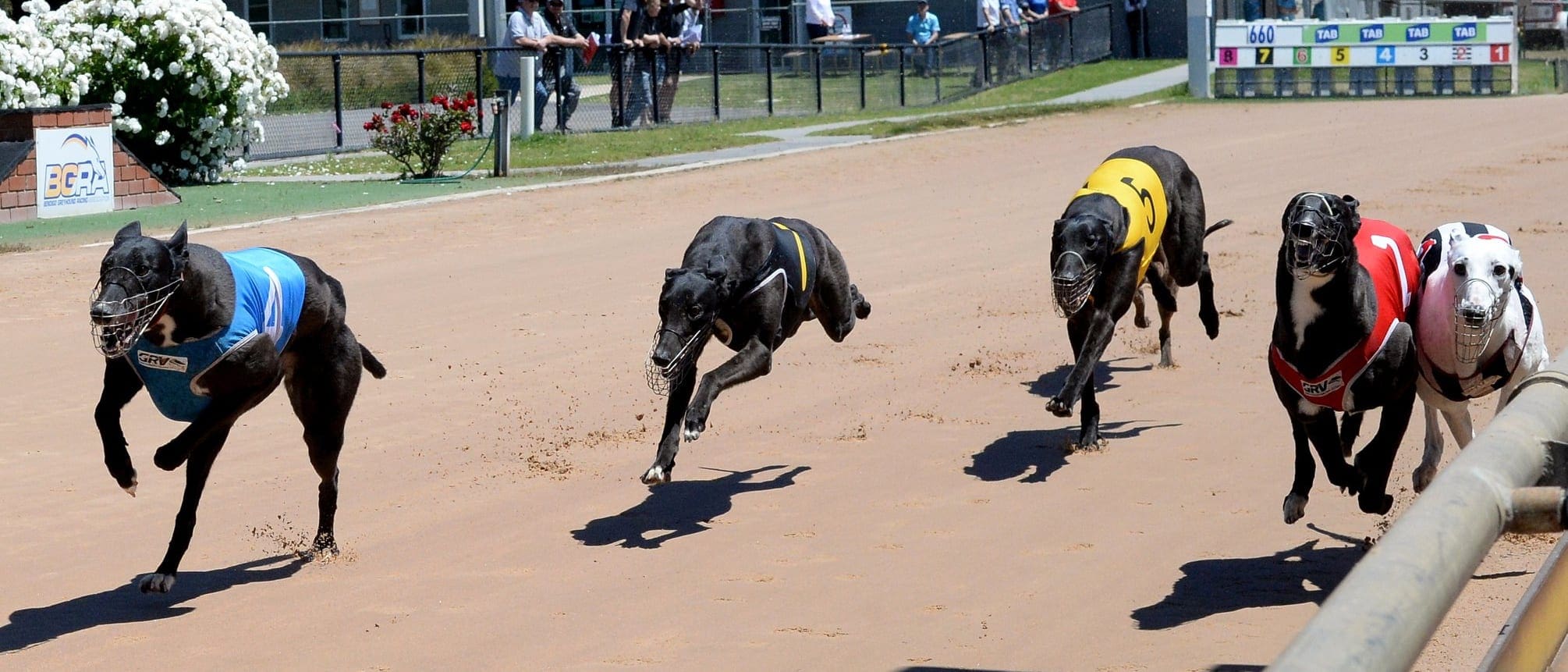 Are we fair dinkum about Veterans/Masters racing? Going back a decade or so, hardly any races for aging dogs appeared on the program and most of those were in Victoria.
Today, a quick survey says they account for about 3% of all races (give or take a bit – all data here is approximate due to the absence of official records and the difficulty of harmonising state-by-state figures). Yet what are we picking from? It means that of the estimated 10,000 dogs actually racing at any one time (once it was 14,000 or so), about 2,500 each year would have their fourth birthday and qualify for Veterans Stakes. Then another 2,500 the next year, and so on.
Of course, you would need to keep halving that number due to significant injuries, natural causes and accidents leading to death, lack of keenness, adoption or retiring to the couch. But that still leaves a lot of dogs to compete against their aging peers.
More so when you consider that a good and sound dog faces a conventional career of only two-and-a-half years. The position is even more extreme if you allow for the greyhound's average racing career length of just one year. A fit four-year old is a prime Masters candidate providing only that it still wants to race. So why not? Are trainers not willing, or are there not enough opportunities? Are we concentrating too much on 300m racing?
The industry is heading into what will end up as a pretty ordinary 2019/2020 year. It desperately needs to plan for some reinvigoration, some fresh ideas, some ventures that will return more bang for the buck. More Masters racing could be one such solution. They could make the difference between profit and loss.
It would also help demonstrate that the industry is sensitive to the whole-of-life care of a wonderful athlete, just as Tier 3 and Class C racing have provided useful outlets for low-standard members of the litter. Of course, the contrast is that slow dogs are hard to insert into a quality racing environment, whereas Masters competitors have been there and done that – they know their way round. Think of the mighty Cosmic Bonus for Evelyn Harris (140/68-25-15 and $394k), now 6.5 years old and still going strong.
While coronavirus and the gastro have been nasty influences, and will remain so for quite a while, the incentive to keep the greyhound population happy and to improve economic viability has been there for some time. Let's look at some round figures comparing the decade of the 2000s with the decade just finishing:
Race numbers have increased from 41,000 to 46,000 p.a.
Dogs named have fallen from 13,000 to 12,000 p.a.
Litters have fallen from 3,500 to 3,100 p.a. or perhaps less.
Major events which influenced those changes include:
The 2010 addition of lower-standard racers and meetings to the national program.
The 2015 tri-state live baiting saga.
Error-laden reviews conducted by outsiders in the three eastern states.
The subsequent (aborted) ban on racing in NSW.
The reduction in breeding; gradually at first and then in a big way from 2016 onwards.
Increased complexity (and cost) of regulations and the fear of more down the road.
The impact of the general reduction in breeding is still being glossed over by state authorities, who persist in telling us how we compared with last year rather than looking at the bigger, long-term picture. In fact, NSW and Victoria, which host 70% of all breeding activity, in 2018/19 ran at 55% to 60% of the pre-2015 level. Even so, we are still producing Masters-aged dogs on a regular basis.
The Masters concept is a proven starter in numerous sports, attracting plenty of competitors, advertisers and sponsors – in swimming, tennis, golf and some football codes, for example. For greyhounds, we just need to go harder and go often. They could well end up with 10% of the action. Mind you, Graders can place only the dogs that get nominated, which puts the onus back on owners and trainers.
It's a great opportunity for the time when we emerge from coronavirus or when prize money is looking shaky.
Other measures which could improve profits include:
Having Racing Ministers implement a national betting pool.
Introducing enforceable betting rules for corporates.
Creating an all-powerful National Greyhound Commission.
Educating gamblers in how to use statistics and form.
Advertising to the public.
Rebuilding OzChase formguides (both old and new are terrible).
Improving greyhound stamina (a five-year program).
Accelerating track improvements.
Pay by the metre – more for long, less for short.
Similar Greyhound Racing News