Participants growing concerned over industry's future viability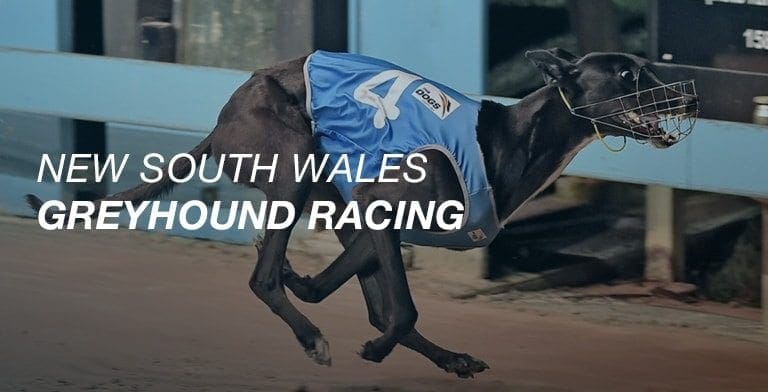 PROMINENT breeder, owner and race caller Anthony Jeffress says he holds grave fears for the future of the NSW greyhound racing industry after recent figures were released which estimate the true costs of reforms within the state.
The figures were approximated by Australian Racing Greyhound and concluded that the industry could be losing up to $24 million per annum due to the costs of new reforms largely relating to animal welfare and integrity.
ARG estimated the figures after the NSW government decided against overturning the Intercode and Tax Harmonisation agreements when legislation was recently introduced to repeal the controversial greyhound racing ban.
Instead, the government will be giving the industry $41 million over five years to contribute towards the various improvements which need to be made – a figure which falls short of the amount required according to many within the industry, such as Jeffress.
Jeffress is based in Queensland but currently has 20 greyhounds within NSW, approximately half of his interest within the sport nationwide, and says the figures look disturbing for the industry's future.
"The figures are speculative, which I understand, but even if they are close to correct it is grave cause for concern," Jeffress told Australian Racing Greyhound.
"It wouldn't surprise me at all if these figures are close to the mark and what concerns me the most is that there has either been little to no costings done or at the very least they haven't been published for participants and the public to see.
"The fact that the funding arrangements are only of a five-year period, yet the reforms are obviously going to be for a period well beyond that time – that has the potential to leave massive black holes from 2023 forwards.
"I don't believe that the funding is adequate for the next five years, let alone for the sixth year forward.
"As a person who has a vested interest in the industry within the border of NSW I can't believe people aren't demanding more answers and more importantly getting answers in regards to what the arrangements are going to be beyond 2023 rather than adopting a 'just trust everyone' attitude."
Jeffress says the dire outlook for NSW greyhound racing could force people out of the industry or interstate as other states continue to flourish.
"It is going to shake things up within the breeding and training ranks in particular – I can't see anyone relocating to NSW but I can see a net loss to NSW," he said.
"There are already dozens of long term participants who have already hung up the collar and lead or have indicated once their current batch of dogs are finished they will do so.
"I can't think of any other industry that can look at itself and pat itself on the back when they are suffering massive losses of skilled participants.
"As an owner and breeder it is already difficult to place a dog in NSW – that is going to become more of an issue into the future.
"The whole thing has me questioning whether, as an owner, I should move my interests outside of NSW.
"There is no doubt that QLD – after a rocky start post-live baiting scandal – is starting to get its act together.
"Other states seem to be continuing to travel forward, yet it seems NSW is in reverse gear and for a state which has prided itself on producing the best dogs over the years it is certainly very concerning.
"The NSW industry lacks leadership, direction and there are going to be black holes financially if not immediately then in the near future."

Jeffress fears the industry will never grow in the state unless people are elected who are passionate about rectifying the sport's position and reputation.
"Most of our representatives have found their way at the top and lack the general concern for the wellbeing of the industry," he said.
"I believe many have acted with other agendas at play and they have scored very poorly when it comes to consultation and communication.
"In the immediate future we need to ensure whoever is at the head of the industry – be it as a part of the GBOTA, on a board or within the formal structure of the industry – they need to be the right people.
"[They must be] passionate greyhound people who understand how the industry works, the financial arrangements and most certainly people who are willing to fight in order to right the past wrongs of the TAB distribution and tax harmonisation agreements.
"My belief has always been to give credit when it is due, but don't be afraid to speak up when people make mistakes.
"My fear is that the people who are currently in charge have proven that they are not up to the task through their actions and inactions. It is time for new representatives to take us forward.
"The Alliance should be given credit for its role in overturning the ban, but that doesn't mean we should turn a blind eye to other things they have been complicit to.
"We shouldn't continue to pay homage to them for what they have done in the past when there are other more pressing issues moving forward.
"These people have put themselves in these positions and want you to pat them on the back – but how about they take some of the justifiable criticism and respond to it with actions rather than burying their heads in the sand."
Jeffress said the first step for the industry is to stop apologising for its past wrongdoings and move forward with its head held high.
"We have been far too apologetic for far too long," he said.
"We have been apologising for the mistakes and sins of others rather than looking at what we ourselves have done.
"We have got to stop apologising and start defending the good people of the industry who are going to be paying for the behaviour of a very small percentage of people who did the wrong thing."
He also said the industry must cut ties with animal welfare groups with an outspoken view on greyhound racing, as concern grows with the increasing trend of greyhound bodies looking to consult with these groups.
"It's one thing to be looking to keep your enemies close; but it certainly doesn't require you to get into bed with any person or organisation who have openly stated that they want to see the industry closed down," Jeffress said.
"There are a number of unfortunate recent examples where certain people in positions of responsibility are wanting to align themselves with some of these groups, which includes some of the most unconscionable, terrorist-like mobs, who really only want to collect 95% of their funds for their own salaries or spreading malicious untruths."
Similar Greyhound Racing News