Rasmussen has the numbers to take out Easter Cup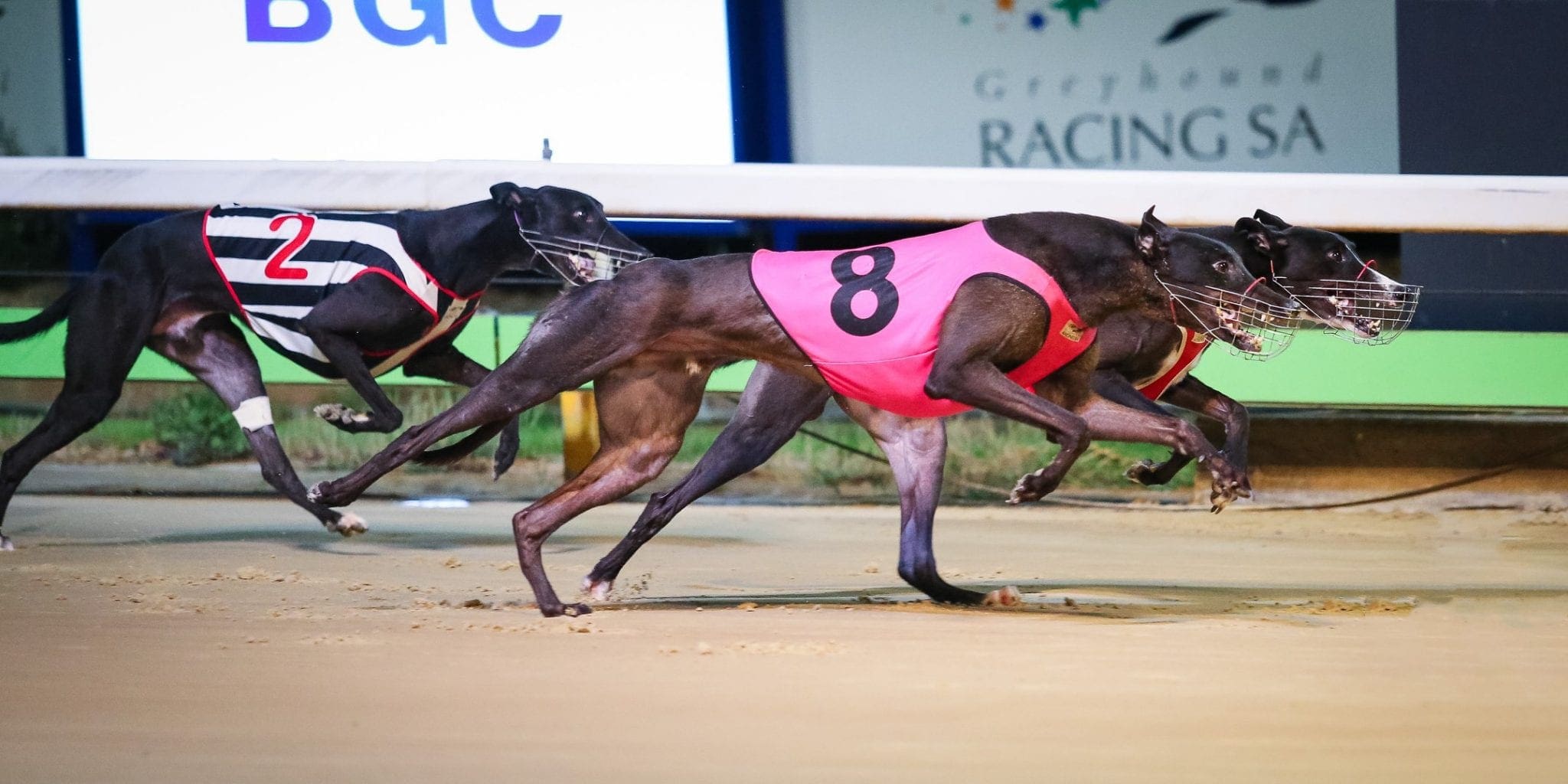 DESPITE only attracting one heat last week, the 2018 Easter Cup is shaping up to be an intriguing affair when the lids fly open for the $7,000 final at Angle Park this Thursday.
Cameron Butcher's On Fire (Bekim Bale x Alana Blues Dec '14) is likely to start the favourite after holding off a gallant Zudactyl Monelli (Bekim Bale x Luba Monelli Jun '15) in the run to the line in the qualifier, however the latter's trainer, Tony Rasmussen, is optimistic his charge can turn the tables on the reigning SA Greyhound of the Year.
A winner of nine from 34, Zudactyl Monelli did a few things wrong in his heat, baulking at On Fire's heels a few times before rallying to finish one length second in 34.75 over the 600m trip.
He moves to the opposite side of the track for this week's final, while On Fire appears awkwardly positioned in box six.
Rasmussen was thrilled with his runner's performance on Thursday and believes he has a major chance of reversing the result in the decider.
"I was ecstatic with his run – he ran into the back of On Fire a few times during the race but he kept coming and he was only beaten a length on the line," Rasmussen told Australian Racing Greyhound.
"I would have preferred him out wide on the bend start, but he can step nicely on his night and if he can jump to the front he should lead all the way.
"Cameron Butcher [trainer of On Fire] and I were chatting after the race on Thursday and I think we are in agreeance that whoever leads will win.
"If On Fire leads I don't think Zudactyl Monelli will run him down, but if it's the other way around I don't think On Fire will get past him. It should be a great race."

Rasmussen will be represented by three runners in the final, also putting the polish on Zipping Zeus (Magic Sprite x Scarlett Girl Dec '13) and Ashom Monelli (Mogambo x Jackie Bale Dec '14) which will jump from boxes three and eight respectively.
Rasmussen says his pink rugged runner is his other major player in the final, while Zipping Zeus may assist his kennel mate in box two.
"Ashom Monelli is well boxed out wide – he likes a bit of room and he has shown in the past he can run when clocking 34.6 over the 600m at Angle Park so he shouldn't be forgotten.
"He never got into the race, but he is the type of dog which needs things his own way.
"Zipping Zeus is over four years old so he is getting towards the end of his career, but he might help out Zudactyl Monelli because he is drawn in box three and he does want to get off a bit at the start.
"We have won three of the first four feature races at Angle Park this year – hopefully one of the boys can make it four from five on Thursday."
The $7,000 Easter Cup will be run and won at Angle Park this Thursday night.
2018 Easter Cup box draw
1- Spring Bloom
2- Zudactyl Monelli
3- Zipping Zeus
4- Emily As
5- On Fire
6- Tyla Grace
7- Spring Scorpion
8- Ashom Monelli
More Greyhounds News